Walpole Freestanding A-Frames
WA

|

Walpole
A-Frame Unit
Walpole Rest Point Caravan Park
Sleeps 6-7
Bedrooms: 2
Free Parking
Self-Contained Kitchen
Spacious Bathroom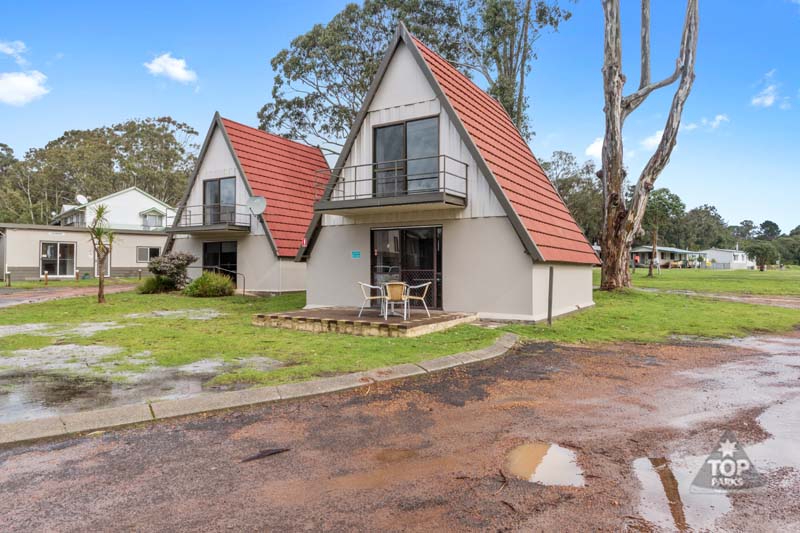 A-Frames overlook the Walpole inlet and boat ramp and are adjacent to some of our powered sites.
Fully self-contained and equipped with bathroom, kitchen, linen, towels, cookware, crockery, cutlery, fridge, microwave, electric or gas cooktop, electric frypan, easy cook oven (where a stove is not installed) television, dvd player.
Electric heating and cooling fans with electric blankets on all queen beds.
The bedroom downstairs is a separate room, while the rest of the building is open plan.
Pets NOT permitted.