Broome Caravan Park Voted the Best Caravan Park in Australia and Western Australia in GDAY23 Traveller's Choice Awards
• Broome Caravan Park has secured a double victory at the 2023 G'Day Parks National Conference, winning both the State and National Traveller's Choice Awards
• Out of 300+ parks in the G'Day Parks network, more than 65,000 G'Day Parks customers voted in the Awards
Broome, Western Australia: In a spectacular triumph at the GDAY23 National Conference held in Adelaide from 17 - 19 October 2023, Broome Caravan Park emerged not only as the State Winner of the Traveller's Choice Award for Western Australia but also clinched the coveted title of National Winner.
This dual recognition signifies that Broome Caravan Park is not just the favourite among travellers in Western Australia but has earned the esteemed status of the nation's preferred caravan park, as voted by over 65,000 G'day Parks customers in their 2023 survey.
This outstanding achievement reflects the tireless dedication of our Park Managers, Rob and Jenny, and the entire team at Broome Caravan Park. Their commitment to excellence and customer satisfaction has elevated Broome Caravan Park to this prestigious position, making it a beacon for caravan enthusiasts nationwide.
"We extend our heartfelt congratulations to our Park Managers Rob and Jenny, and the entire team at Broome Caravan Park for this remarkable accomplishment. Their unwavering commitment to providing an exceptional experience for our guests is truly commendable," said James Corbitt, Summerstar Tourist Parks' General Manager. "This achievement not only honors the efforts of our on-site team but also acknowledges the collaborative excellence of our behind-the-scenes heroes in Training, Compliance, HR, Operations, and Capex. It is a testament to the dedication of our entire Summerstar team."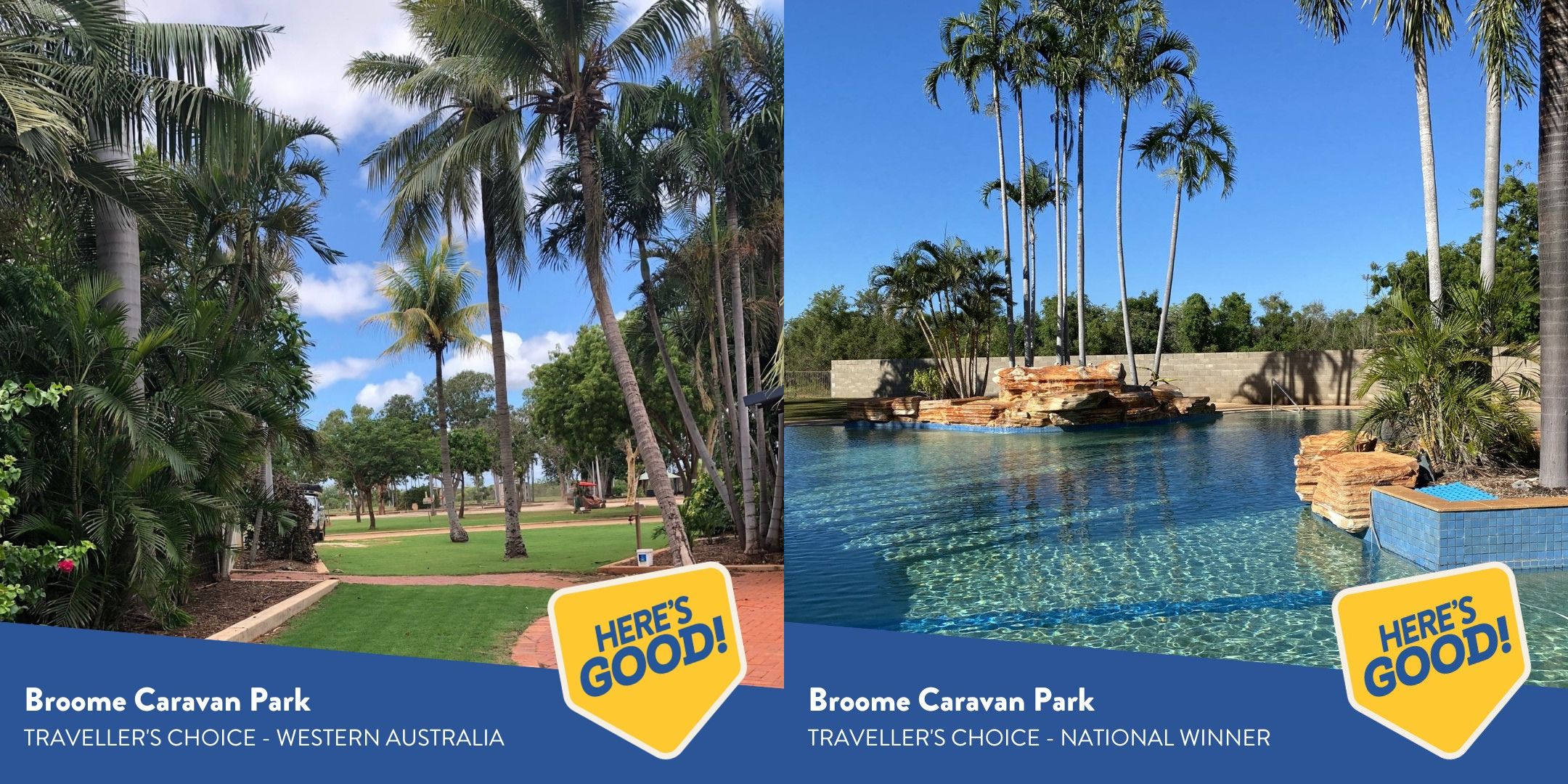 Integral to this success is our membership in the G'Day Group, a network of over 300 independent caravan parks across the country. We are grateful for the support and collaborative spirit within this network, and we take pride in being part of an alliance that shares our commitment to delivering outstanding holiday experiences.
The Travellers' Choice Award is a significant recognition in the caravan and travel industry, and this double win positions Broome Caravan Park as an unparalleled destination for caravan enthusiasts across Australia. As the National Winner, the park stands out as the top choice among travellers, showcasing the high standards, exceptional service, and memorable experiences that define the Summerstar Tourist Parks brand.
The entire Summerstar family celebrates this milestone, expressing gratitude to the G'day Parks Rewards Members and recognising the collective efforts that have made Broome Caravan Park a beacon of excellence in the industry.
----
ENDS
About Summerstar Tourist Parks:
Summerstar Tourist Parks is a group of family owned and operated caravan parks, holiday parks and tourist parks with 27 years' experience in running parks and providing guests with comfortable and convenient options for their stay,
Summerstar Tourist Parks operates properties in both Western Australia and South Australia, from coastal destinations to rugged outback locations with a range of accommodation options, from caravan and camping sites to fully self-contained cabins, and are a popular choice for families, couples, and solo travelers looking to explore the beauty of Australia's diverse landscapes.
Over the years, the company has grown and expanded, acquiring more properties, and upgrading their facilities to provide guests with comfortable and modern amenities. Today, Summerstar Tourist Parks is still family-owned and operated and continues to be a leading provider of affordable and convenient holiday park accommodation in Australia.
For media enquiries, email media@summerstar.com.au