Ceduna Jetty. Photo Credit: Ceduna Tourism
Ceduna, with its pristine beaches, abundant marine life, and rich cultural heritage, is a paradise waiting to be explored. Looking for things to do in Ceduna? We have put together the ultimate Ceduna travel guide to help you make the most of your stay at Ceduna Shelly Beach Caravan Park.
Whether you're a nature lover, a foodie, or a history enthusiast, this coastal town has something to offer everyone.
Ceduna Tours
Ceduna Boat Charter
With more than 42 years of experience operating boat charters off the coast of Ceduna, you're sure to have an adventure with Ceduna Boat Charter. Offering fishing charters and day tours to the incredible beaches in the area, these tours are a must-do when in Ceduna.
The local fishing charters can be personalised and include a chance to catch King George Whiting or Snapper.
Call ahead to check the next tours and make a booking - 0428 643 519.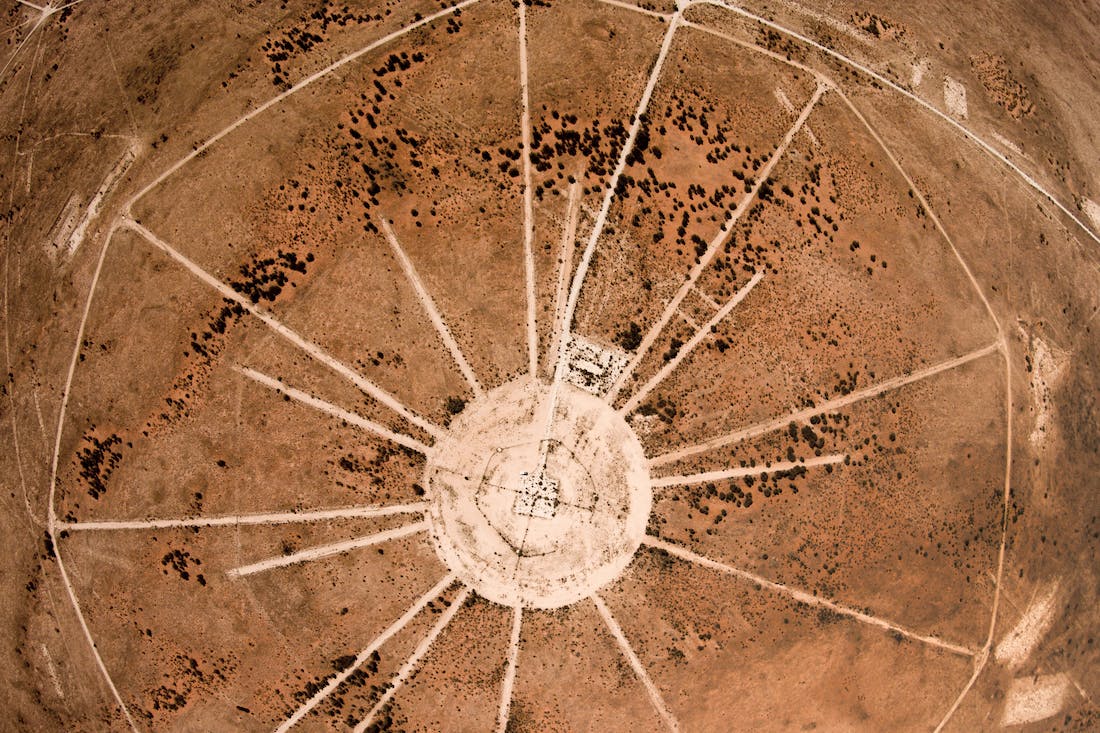 Aerial View of Maralinga. Photo Credit: southaustralia.com
Maralinga Tour
If you're looking for a unique experience, take a tour of the Nuclear Testing site at Maralinga. This is where the British detonated seven atomic bombs between 1954 and 1963. The site has been closed for visitors up until 2000.
Authorities have now deemed the site safe for visitors. Take a tour into our hidden past and see the four "Ground Zeros" - Taranaki, Breakaway, Marcoo and Tufi. These tours are perhaps one of the most unique things to do in Ceduna.
Visit their website to learn more and book your tour.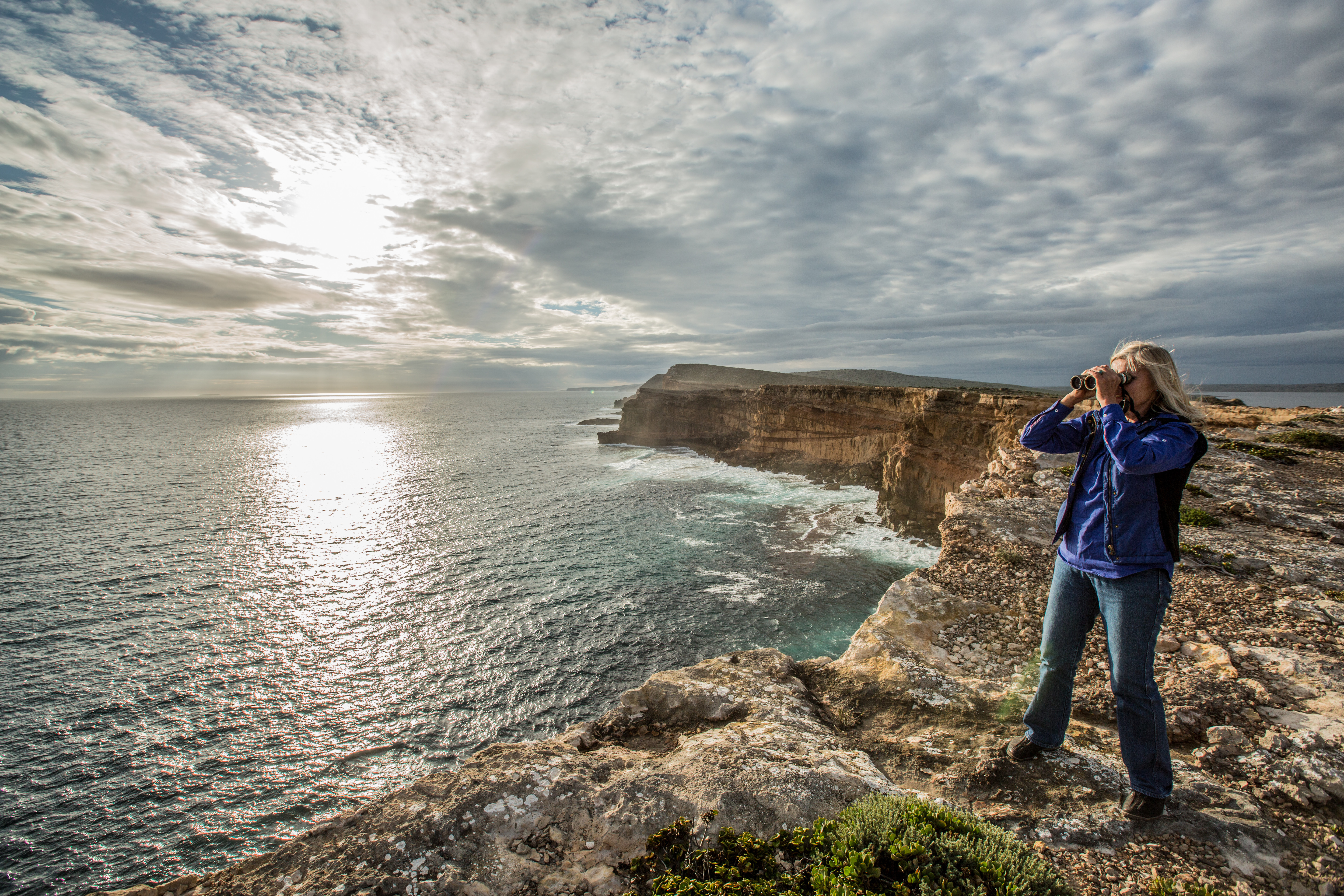 Chinta Air Tour. Photo credit: Tourism Australia
If you really want to experience the beauty of Ceduna and view the Ceduna attractions and surrounding coastline of this region, a scenic flight is the way to go! Chinta Air has a base in Ceduna and offers 20 minute, 30 minute and 45 minute scenic flights of Ceduna and nearby surroundings, as well as two full day tours to choose from.
The first is Maralinga, which operates on Tuesdays and Thursdays between the 1st of April and the 31st of October. The second is the Nullarbor & Cliffs which operates year-round.
There are a number of other tours on offer, so check their website to find the best one for you, or phone 0428 244 682.
EP Cruises
Established in 2009, EP Cruises offer a range of marine based "bucket-list" experiences.
One of their most popular tours is a whale watching cruise and guided kayaking tour that allow you to get up close and personal with the Southern Right & Humpback Whales during their winter migration.
For those looking for even more adventure, they also offer a 4 day, 3 night Nuyts Archipelago Expedition. Sleep under the stars and island hop your way through South Australia's most remote, incredible and untouched island chain.
Visit their website for more information and to book your tour.
Always check at the Ceduna Visitor Centre for the availability of these tours (08) 8625 3343.
Must-see Local Ceduna Attractions
Ceduna Arts & Culture Centre
If you're looking for things to do in Ceduna that are more heritage and culture focused, dive into the heart of Ceduna's rich cultural heritage with a visit to the Ceduna Arts & Cultural Centre. Immerse yourself in the works of talented local artists, showcasing their artistic expression through various mediums.
The centre, open from Monday to Friday 9am to 5pm, often hosts exhibitions, workshops, and events that celebrate the region's Aboriginal history and contemporary art.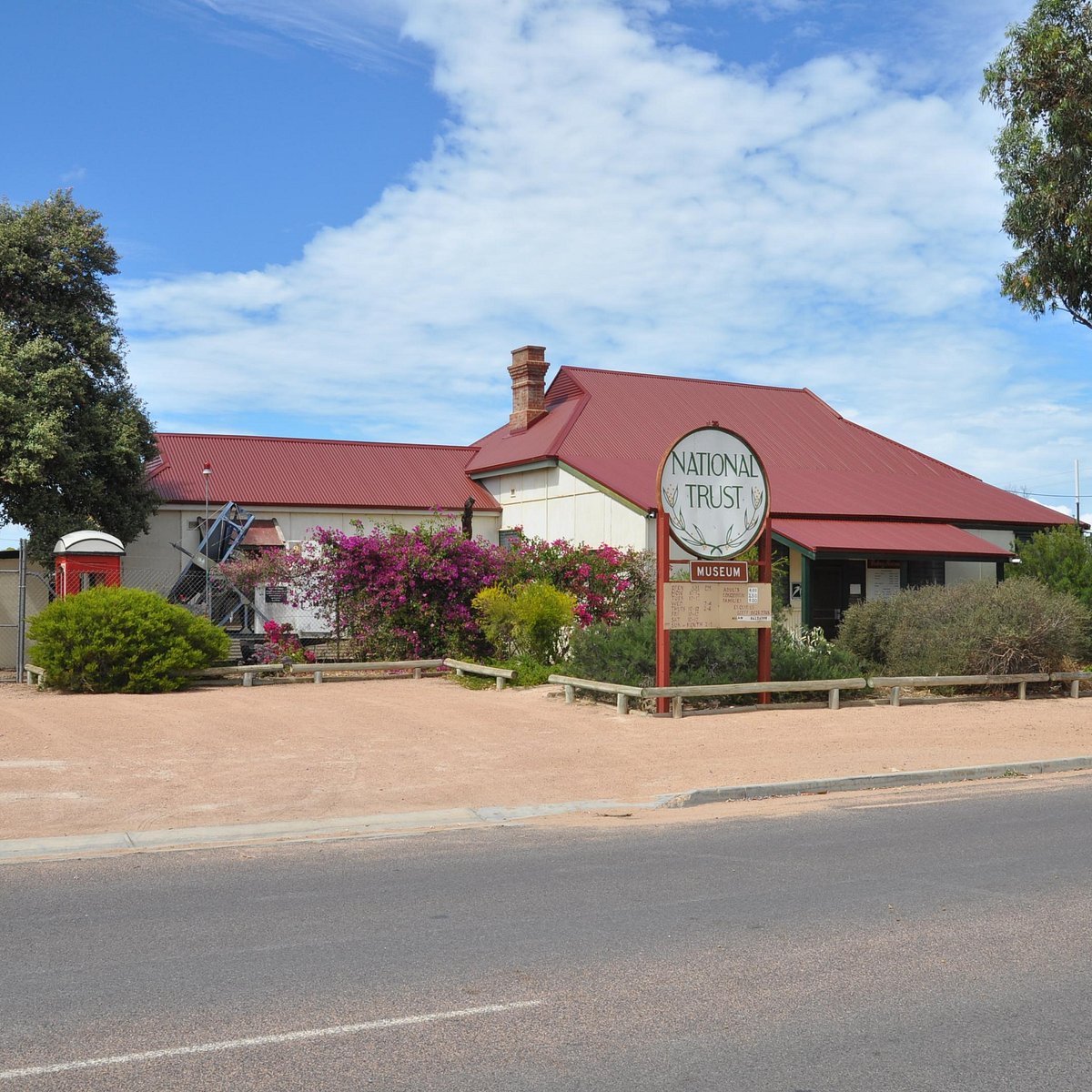 Ceduna National Trust Museum. Photo Credit: tripadvisor.com
Ceduna National Trust Museum
The Ceduna National Trust Museum houses a historic collection of pioneer, antiques, restored farm equipment and Maralinga memorabilia. The building itself was originally the first school built in Ceduna in 1912 and was converted for use as the museum in 1981.
Opening Times of The Ceduna National Trust Museum: Mon, Tues, Thurs, Fri, Sat - 10am to 12noon; Wed, Thurs - 2pm to 4pm. Closed Sundays.
Pinky Point Lookout
Situated at the Thevenard end of the Encounter Walking Trail, Pinky Point Lookout offers amazing views over the wharf area, the islands, the channel and Denial Bay. This is one of the best spots to admire the sunset. Pinky Point Lookout is caravan/motorhome friendly with good turning and parking facilities.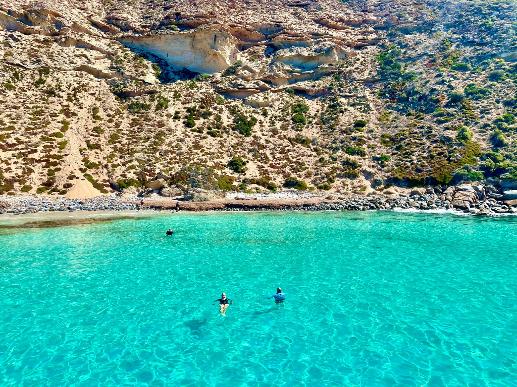 Crystal clear waters in Nuyts Archipelago. Photo credit: epcruises.com.au
Nuyts Archipelago
The lslands of Nuyts Archipelago are only a few kilometres offshore from Ceduna. This island chain comprises roughly 30 islands and reefs that have become breeding grounds for sea lions and support colonies of short-tailed shearwater.
This area is a biodiversity hotspot thanks to the effect of the Leeuwin Current. Examples of the unique species you may find there include plate corals and fish such as the Western Footballer.
This is perhaps one of the best things to do in Ceduna. Take a tour of the islands and see animals you may not see anywhere else in the world!
Nullarbor Links -The World's Longest Golf Course
Are you a golfing fan and looking for what to do in Ceduna? Experience the world's longest golf course! The 18-hole par 73 golf course spans 1,365 kms with one hole in each participating town or roadhouse along the Eyre Highway, from Ceduna to Kalgoorlie.
A "Certificate of Completion" will be issued at the Ceduna or Kalgoorlie Visitor Centres.
McKenzie Ruins
Located just 15km west of Ceduna, here you can view the ruins of William McKenzie's homestead built in 1889. It soon became a village as he helped new arrivals transport their goods from ship to land. Other businesses were slowly added to the growing town such as the post office, saddlery and blacksmith.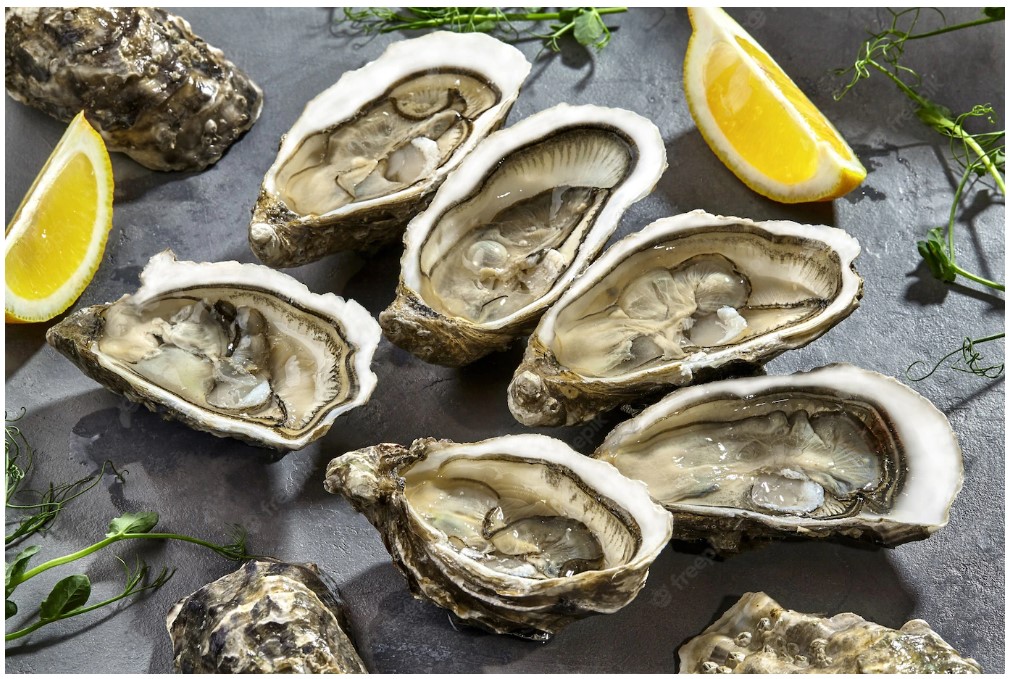 Fresh Oysters. Photo Credit: Baldys Fresh And Frozen Seafood Ceduna
Seafood Vendors
Being a coastal town, Ceduna offers an abundance of fresh seafood delights. Treat your tastebuds to some mouthwatering local flavours at one of the many seafood vendors.
Ceduna Oyster Barn
Don't miss the opportunity to savour the famous Ceduna oysters, known for their exceptional taste and quality.
Enjoy fresh oysters daily and see the Big Oyster located adjacent to the Oyster Barn.
Baldy's
Baldy, an ex fisherman turned food processor prides himself on providing the best quality product for his customers. Here, you can buy fresh Snapper, Shark, Prawns, Oysters and Whiting. Baldy's also offer bestselling pickled fish and seafoods.
Visit their website for more information.
Thevenard Fish Processors
Thevenard Fish Processors is a family run business and has been operating in Thevenard since 1987. They offer a range of fresh seafood filleted on-site.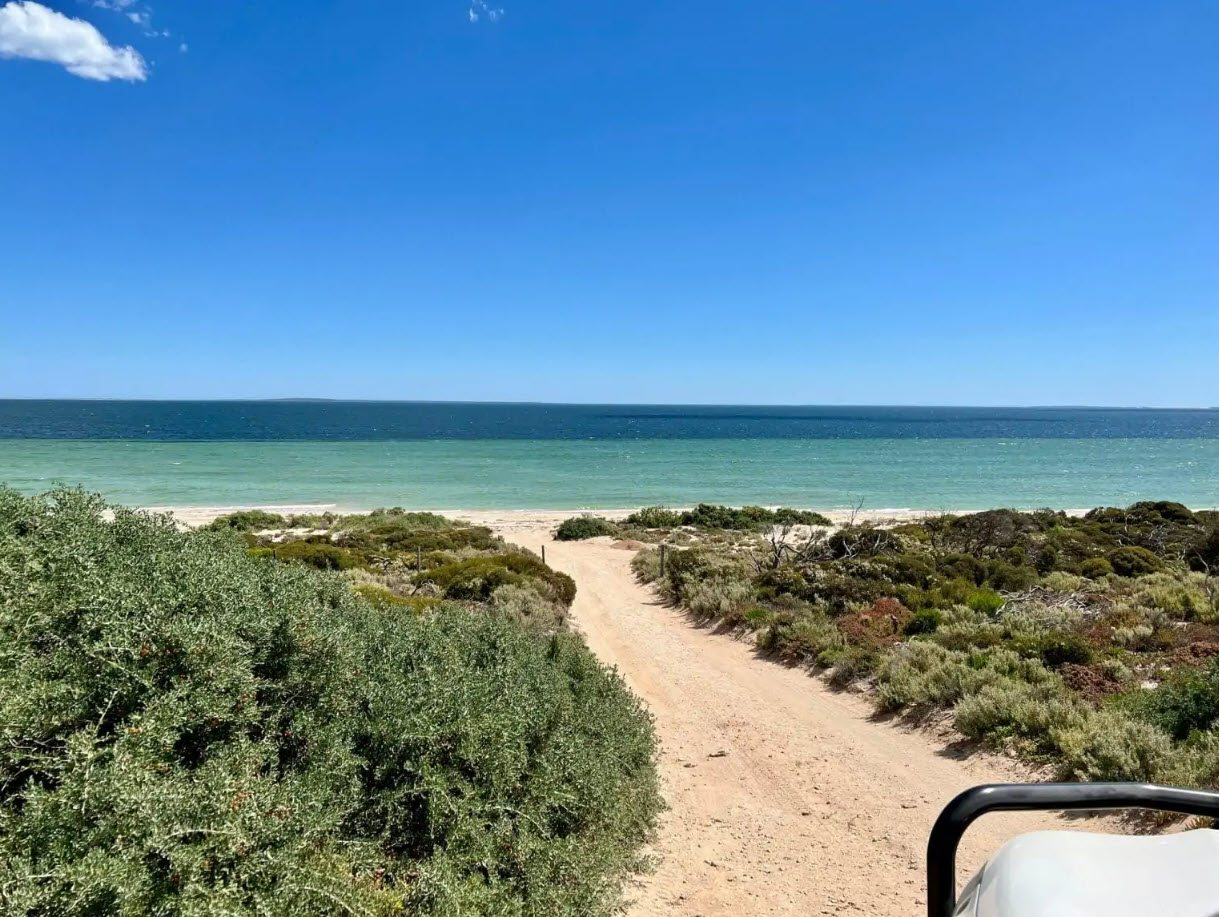 Shelly Beach. Photo Credit: cedunatourism.com.au
Beaches
There are several beaches you can visit during your stay in Ceduna to soak up the sun and enjoy stunning views of the coastline.
Shelly Beach is great for families and couples who are looking for a relaxing beach holiday. Stay at Ceduna Shelly Beach Caravan Park for easy access to the beach.
Ocean's Beach is great for those who are more experienced as this beach is only accessible by 4WD. You can also camp on this beach and have a fire unless it's a total fire ban.
Decre's Bay is another great beach camping spot located south-east of Ceduna.
Walk Trails
Ceduna's Coastal Walking Trail
Ceduna's Coastal Walking Trail winds along the foreshore of beautiful Murat Bay for 3.6 kms between the Ceduna Sailing Club and the Pinky Point Lookout at Thevenard. The purpose built, sealed walking trail is ideal for cycling or a brisk walk of around an hour each way.
Scenic Dune Walk Trails
At Shelly Beach Caravan Park on Decres Bay Road. Please check in at the office (7am-9pm) before starting any of the walks. Self guiding brochures available showing 3 walks.
Day Drives From Ceduna
Ceduna Waters
Drive or bike to Ceduna Waters located 4 kilometres south of Ceduna (just past the Shelly Beach Caravan Park). Venture in a 4WD all the way to Cape Vivonne and see what unbelievable beach and Island views await you. A perfect 30 minute drive or a day trip to lunch, swim and fish.
Head of The Bight
The Head of The Bight is a 3 hour drive from Ceduna and is one of Australia's most significant geographical features. This is where the cliffs of the Nullabor meets the beach and is also recognised as one of the best whale watching sights in the world.
Twin rocks is the main beach at the Head of the Bight, where you can watch the migration of the Southern Right Whales from the shore.
Davenport Creek
Located just 40km west of Ceduna you'll find Davenport Creek, a great fishing spot and stunning scenery for camping and relaxing.
To find this spot, travel along the Denial Bay Road for 22kms and turn left onto unsealed Davenport Creek Road. 4WD only on the beach. Drive over the sand hills to the Davenport Creek. Basic toilet facilities available.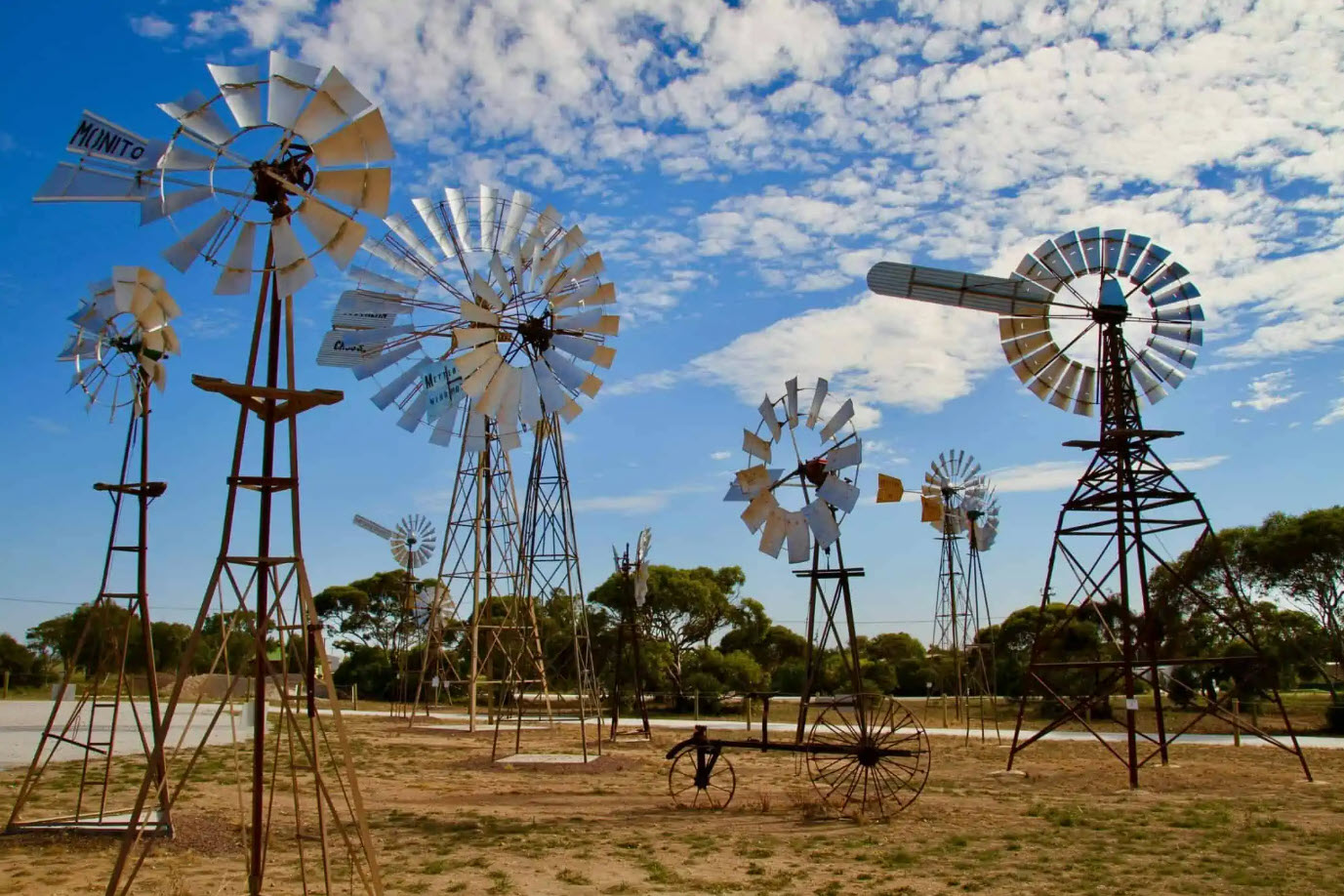 Penong Town of WIndmills. Photo Credit: cedunatourism.com.au
Penong - Town of Windmills
Located 73kms west of Ceduna, this unique town showcases a collection of around 20 donated and restored windmills. You'll even find the biggest windmill in Australia called 'Bruce'.
Visit the Windmill and Woolshed Museums, then head south to Lake Macdonnell (Pink Lake), Blue Lake, Point Sinclair and the world famous Cactus Beach.
Parks
Decres Bay - Wittelbee Conservation Park
10km south of Ceduna, Decres Bay, located within Wittelbee Conservation Park has a long sandy swimming beach and offers great shallow water snorkelling, rock fishing, and bird watching.
There are excellent views out to St Peters Island and visitors may be fortunate enough to watch dolphins and sea lions in the protected waters.
Located on an unsealed road.
Laura Bay Conservation Park
Located 23km Southeast of Ceduna. The Laura Bay Conservation Park contains a walking trail to explore the sandy cove and the rock pools. Or go fishing along the coast!
This park offers excellent swimming spots and is filled with over 100 species of bush and seabirds, mangroves and rocky headlands.
Located on an unsealed road.
To camp in National or Conservation Parks you need to obtain permits from Ceduna Visitor Information Centre or DEW Office 08 8625 3144.
Other Attractions & Things To Do in Ceduna
Jetties
The Far West area is host to many fabulous jetties - Ceduna, Denial Bay, Smoky Bay, Point Sinclair and Fowlers Bay. Spectacular sunsets and sunrises can be photographed from all jetties.
Boat Ramps
Want to get your boat out on the water and explore the coast of South Australia? You can use either Puckridge Boat Ramp or Foster's Boat Ramp.
Permits are required to use Boat ramps within the Ceduna Council area and can be bought from the District Council office, Ceduna Visitor Centre, Jim's IGA, Mozzies and Smoky Bay C/P.
Goog's 4WD Track
This 200km track crosses more than 300 sand dunes before it reaches the Transcontinental Railway Line near Tarcoola. The whole track could be completed in one day. But why not enjoy the scenery of the outback and camp a few nights along the way.
There is no water anywhere along the track so make sure you are adequately prepared with food, water and extra fuel if you plan on camping. Packing a satphone or UHF radio and recovery gear is also a good idea.
Goog's Track has many demanding dune climbs so is not for the faint of heart. Make sure your vehicle is fully equipped for four-wheel driving.
Campsites along the track are at Goog's Lake and Mount Finke, a large lump of granite in the middle of a dune field. From the summit, you can see an endless 360 degree view of untouched wilderness and dunes.
The NPWSA requests that vehicles travel north along the track and not south due to safety concerns. It also recommends no trailers on the track.
Seek local information from the DEWNR Office or Ceduna Visitor Information Centre.
Camping permits are needed, and can be obtained from Ceduna Parks and Wildlife, (DEW) (08) 8625 3144 or Ceduna Visitor Information Centre (08) 8625 3343.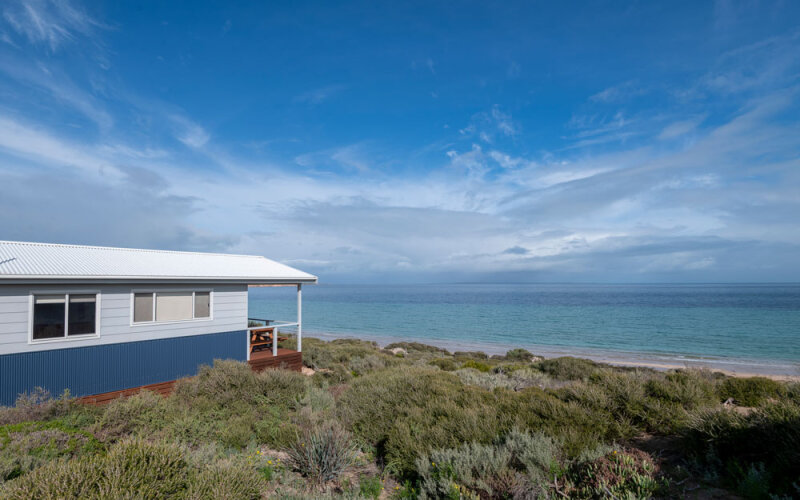 Ceduna Shelly Beach Caravan Park
Looking for a place to stay in Ceduna?
Ceduna Shelly Beach Caravan Park is the perfect place to stay! This caravan park has a range of accommodation options whether you're a solo traveller or travelling with the family.
The park also offers great amenities such as a camp kitchen, playground facilities and laundry facilities. Plus, it's located right on its own stretch of beach. Eco Beach Chalets, Ocean View Powered Sites and Two and Three Bedroom Spa Villas all overlook the ocean. With Drive Through Powered Sites, pet-friendly cottages and pet-friendly sites, plus much more, there's truly something for everyone at Ceduna Shelly Beach Caravan Park.
Book your stay online today!