Bikepacking puts a unique spin on the classic road trip. Instead of a car or campervan, you take everything you need to sustain yourself on your bicycle.
Unlike cycle touring, which involves riding on roadways, bikepackers often travel over any surface, and many prefer to seek adventure on dirt tracks and back roads.
Adventure bikepacking through WA doesn't have to mean roughing it at remote campsites. Local WA tourist parks offer campsites that include access to toilets, showers, sinks, and places to wash your clothes and purchase necessities for the next leg of your trip.
Our group of local caravan parks provide cost-effective options located next to many of the state's best routes. Summerstar even have holiday units, cabins and chalets available for cyclists looking for a little extra comfort before they hit the trail again.
Since we have multiple locations, you can even plan your bikepacking itinerary based on our locations.
6 remote locations for adventure bikepacking in WA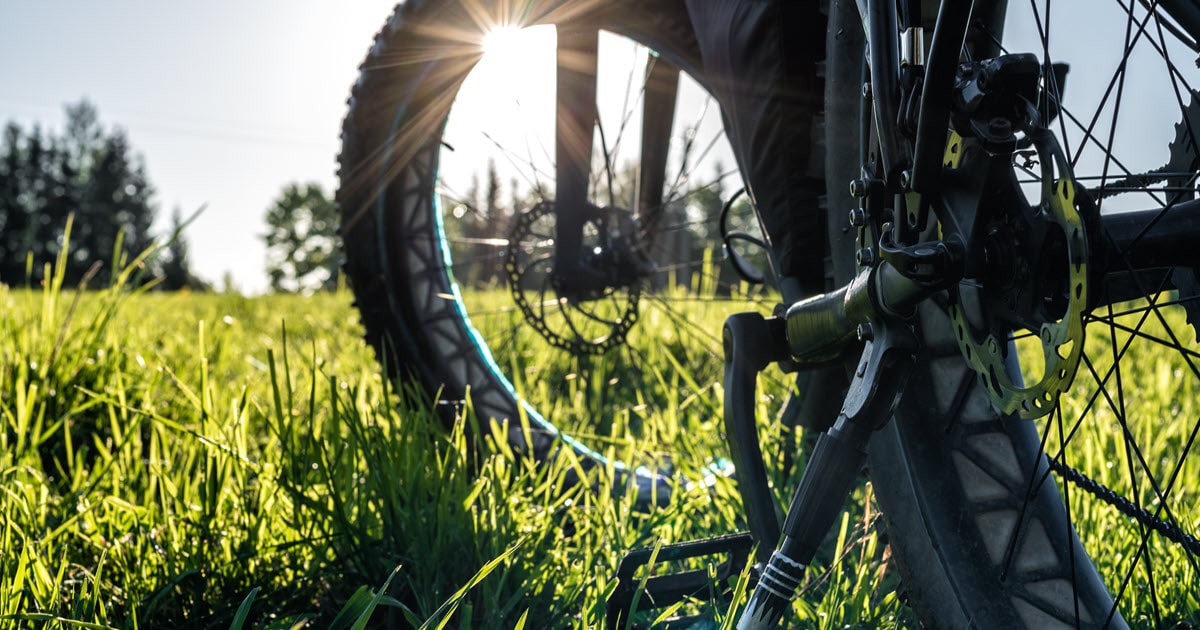 Ready for an adventure bikepacking trip in Western Australia.
Western Australia is the ideal location for a bikepacking adventure because remote areas are within reach, even if you are travelling by bicycle. Here is a look at the remote locations to include on your WA adventure bikepacking itinerary.
Busselton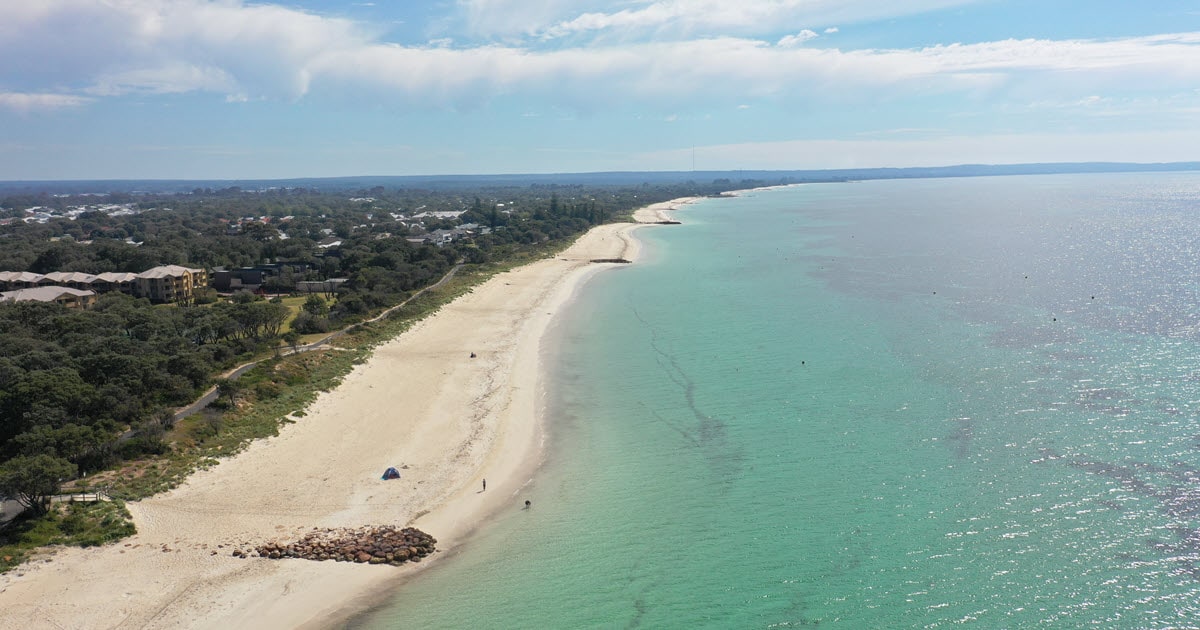 Enjoy a trip riding down the beautiful Busselton coastline.
Busselton is known for its 1,800-metre jetty and underwater observatory. You can also pedal through the expansive Karri Tree Forest on the Boranup Forest Drive.
If you are exploring the Margaret River area of WA by bike, stop in at Busselton Lazy Days Caravan Park as a base for exploring the coast and inland forests and spending some time on the beach or in the water.
Margaret River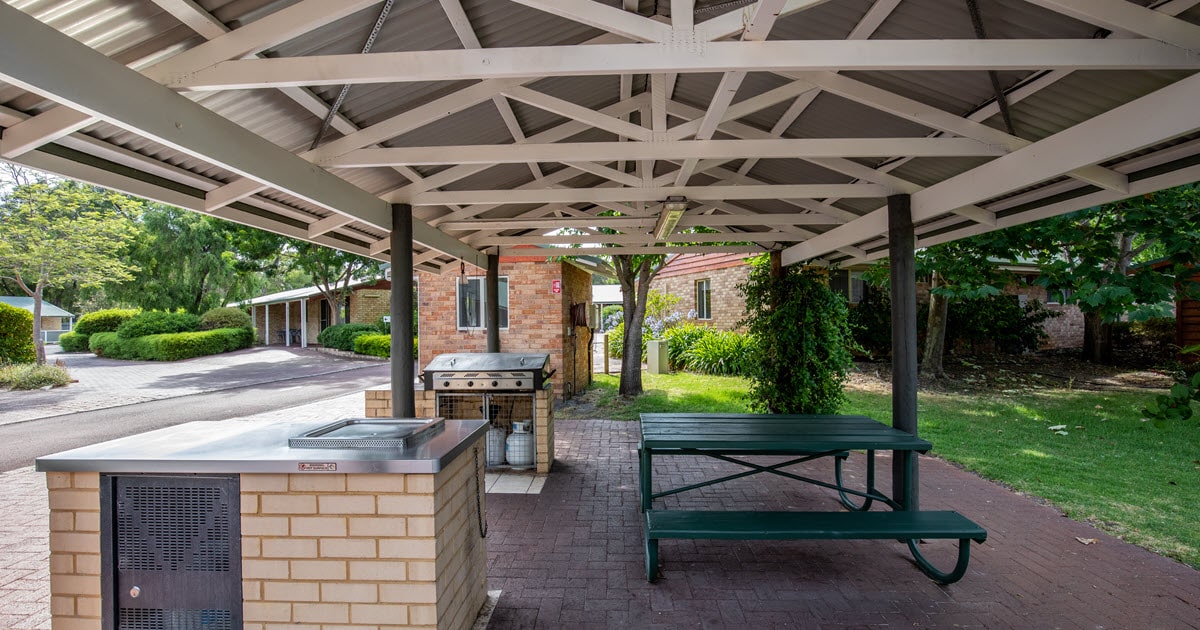 Stop in and cook a BBQ while bikepacking in Margaret River.
Margaret River is best known for its waves and its wine. You can navigate the 55 sq. km wine region by bike, but you likely won't have time to stop at the 100-plus wineries in the area. You can also pedal to the coastal caves of Leeuwin-Naturaliste National Park, some of which are open to the public.
Of course, some of Australia's most famous surf breaks are off the coast, and you can either watch the action from onshore or trade your bike for a surfboard for the day and try one of the 75 breaks along the coast here.
While biking through Margaret River, book your stay at Margaret River Tourist Park or Riverview Tourist Park for a central and scenic stay.
Walpole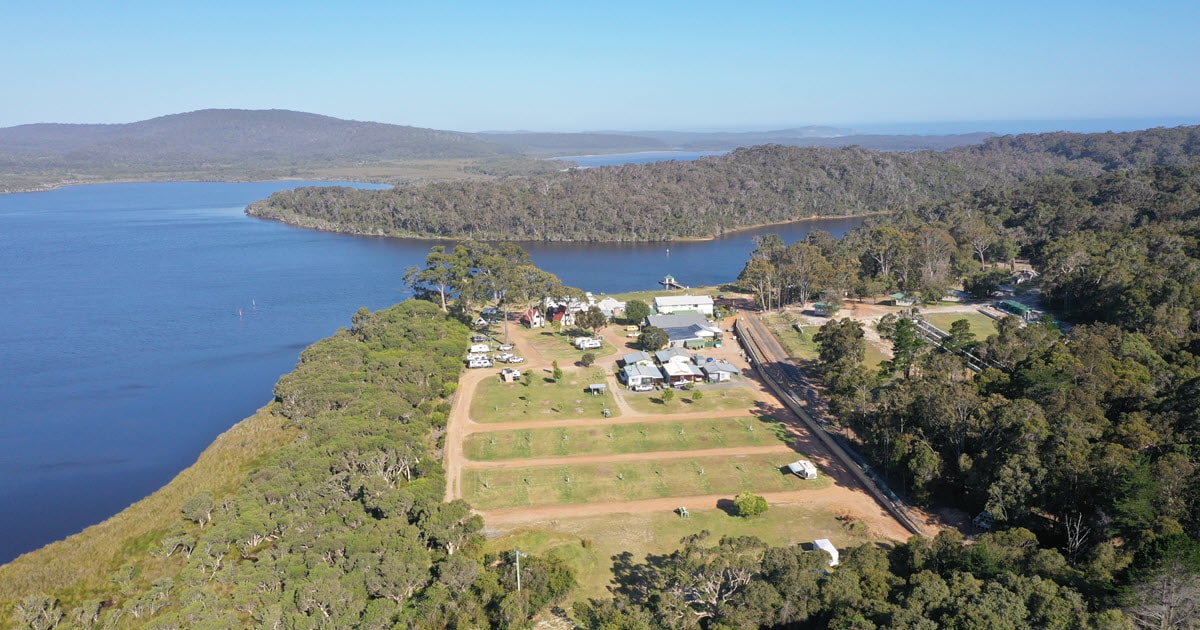 Enjoy some truly stunning views whilst visiting Walpole, Western Australia.
Walpole is one of the southernmost WA destinations. If you are looking for unspoiled nature, this spot 400 km from Perth is an excellent bikepacking option.
The Walpole Wilderness Area covers 363,000 hectares. You can base yourself at the waterfront Walpole Rest Point Caravan Park and pedal along the coast or through forests.
There are also waterfalls, natural pools, and clifftop lookouts that you reach on your bike. You can also have some adventures out of the saddle with zipline and abseiling activities and treetop trails.
Jurien Bay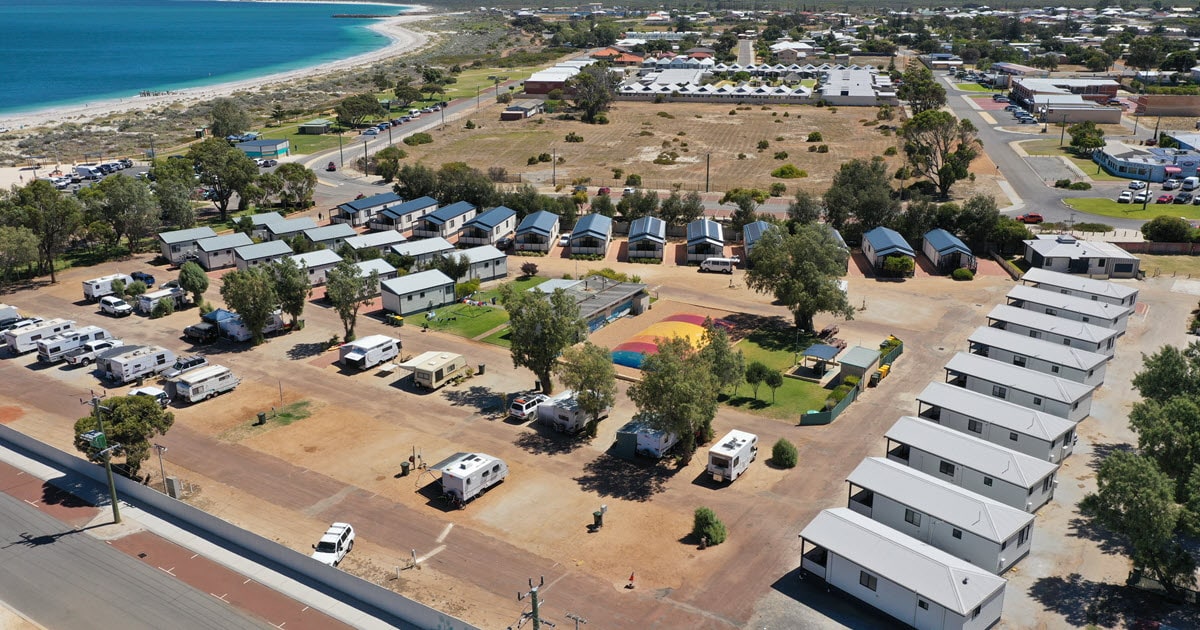 Take the load off and rest your muscles with a stay in Jurien Bay.
There are also plenty of adventure bikepacking attractions north of Perth.
Jurien Bay lies on Indian Ocean Drive, a scenic road trip route. There are numerous national parks and nature reserves in this area, and many have dirt or paved paths ideal for cycling.
Linking these different routes together can keep you busy for a week or longer. Because of its proximity to Perth (it's about 2 hours away by car), Jurien is becoming a popular short getaway destination.
Horrocks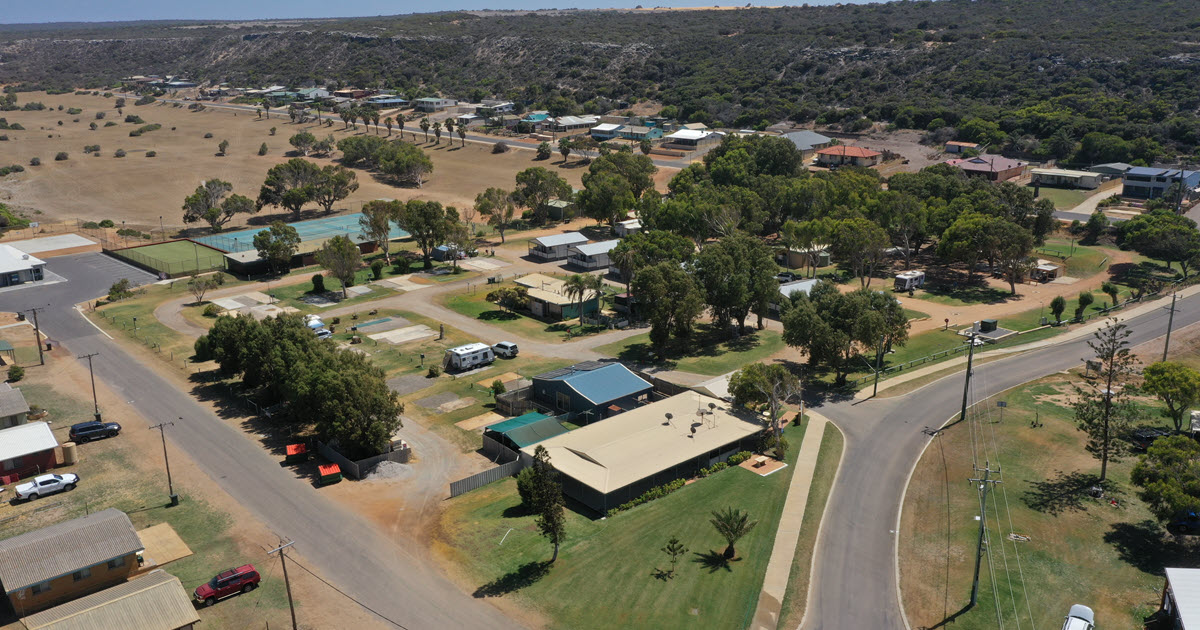 Enjoy the small and tranquil stop in Horrocks as you're bikepacking up the WA coastline.
Horrocks is a more-remote coastal town that attracts people who want to get off the beaten path. It is 490km from Perth and features secluded scenic spots that you can put on a bikepacking itinerary.
Little Bay and the Bowes River Mouth are both adventure-worthy spots for intrepid bikers, and you can also reach the famous Pink Lake, which is about 25 km outside of town. Horrocks Beach Caravan Park is the ideal base for exploring this region.
Kalbarri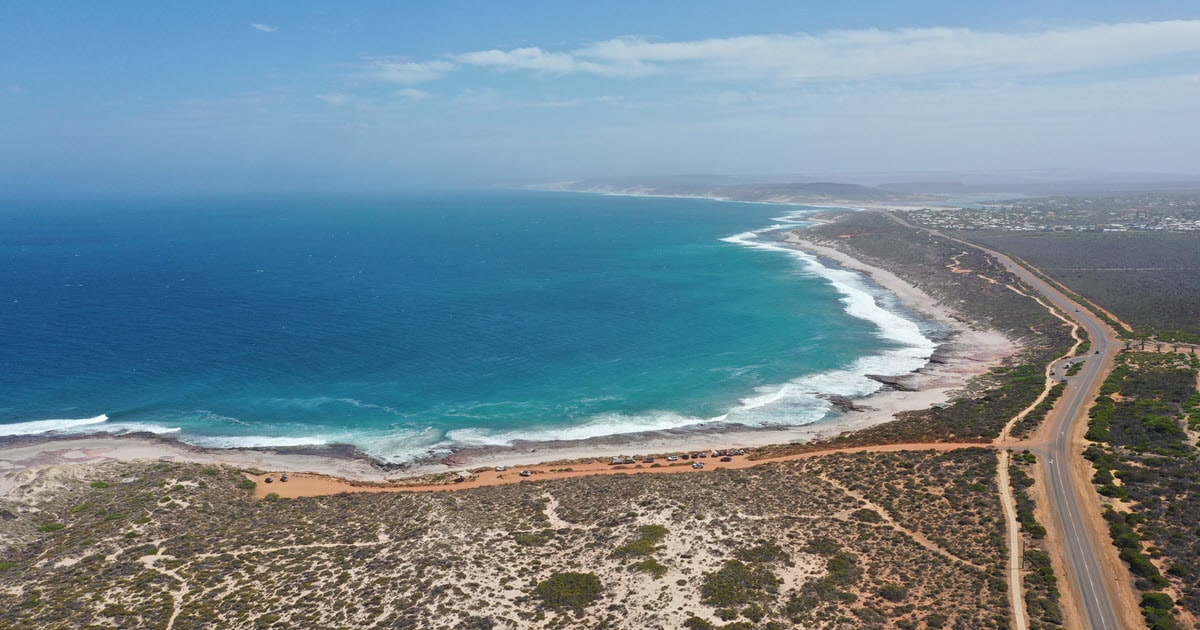 Keep on the road or enjoy some rugged offroading in Kalbarri, WA.
Our Kalbarri Red Bluff Tourist Park is an excellent base for exploring nature along the Indian Ocean Coast and inland. Kalbarri National Park has looping tracks for pedalling adventures, and you can also take a multi-day trip along the Murchison River Gorge.
There are rock formations along the gorge, and you can also pedal along the coast and find secluded scenic viewpoints on the cliffs.
Plan your bikepacking setup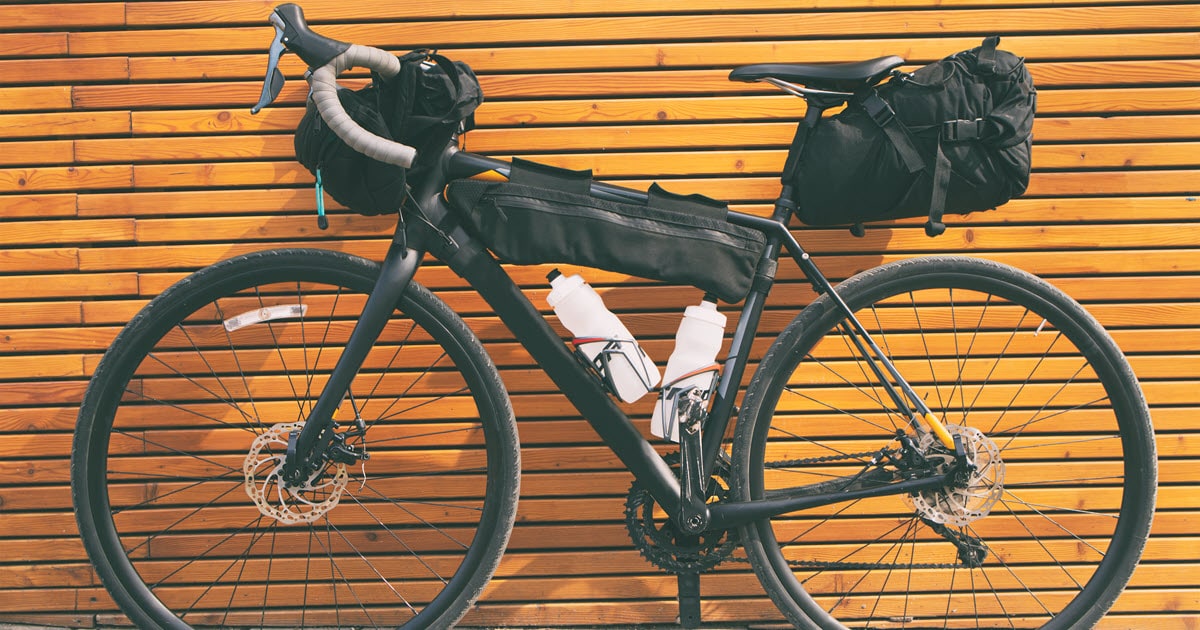 Make sure you're prepared for adventure bikepacking in Western Australia.
Obviously, your bikepacking setup has to include a bicycle. You do not want to be limited, so you should have a two-wheeler that can handle rough conditions.
A mountain bike is typically best.
You should also bring repair supplies, including inner tubes and tyre patches, a tyre pump, and a chain repair tool. These are the basics to fix your mountain bike enough to get it to safety if you are in a remote area with a broken chain or puncture.
In addition to fixing your mountain bike, you also need to be able to care for yourself in an emergency. A first-aid kit is essential to your bikepacking setup - follow our travel first aid kit guide to tick off all the essential items.
Regardless of your food plans, you should bring a water filter or water purification tablets and some energy supplements or emergency rations that you can use if you cannot get regular meals. That said, a simple cooking setup with dried food should keep you well-fed on the trail.
To keep all of these items stored conveniently, consider attaching bikepacking bags to your bike frame. Your local bikepacking gear shop should have a range of frame bags available.
Consider attaching a handlebar bag for additional storage and a few saddle bags on either side of the rear wheel. In order to save weight, look our for lightweight gear - your body will thank you.
Finally, a small tent, sleeping bag, sleeping mat, and several layers of clothes, including a waterproof layer, will keep you protected and warm on the trail and give you a comfortable place to sleep at night.
Pedal your mountain bike through WA with Summerstar
Western Australia provides the ideal landscapes and infrastructure for bikepacking. Remote locations are within reach, and you can have an authentic adventure while also taking advantage of the amenities and clean campsites at Summerstar Tourist Parks.
Book your next WA adventure today!