Busselton Lazy Days Caravan Park
WA

|

Busselton

The city of Busselton is a local favourite, offering a central location to explore the South West of Western Australia. While families flock to Busselton during school holidays and warmer summer months, Busselton is also perfect for international visitors seeking pristine beaches, breathtaking tours and delicious local food and drink.

Lazy Days Caravan Park is the perfect family getaway conveniently located on Bussell Highway in the heart of Busselton. With affordable park home accommodation, onsite caravans and pet-friendly camping sites, Lazy Days offer Busselton accommodation for savvy guests travelling on a budget.
---
Book Direct & Save 5%
Use Code: Direct5
---
The central Busselton location is ideal for travellers wishing to explore the very best of Western Australia's South West. A brisk 8-minute walk and you'll arrive at the pristine beachfront or a short 9-minute drive to the unmissable Busselton Jetty. Speak to the park managers about local Busselton tours and famous local attractions and make the most of your stay.
Whether planning an overnight stay on your trip further south or planning a few weeks' family holiday in Busselton, Lazy Days Caravan Park is the ideal destination.
Accommodation Options
Lazy Days Caravan Park has a range of Busselton accommodation options to suit every type of traveller, at a cost-effective price. Located just a stone's throw from calm swimming beaches, you can cool off beachside before relaxing in one of our many comfortable accommodation options.
---
Park Facilities
Ablution Amenities Block
---
Clean and spacious amenities including toilets and showers.
Ablution Amenities Block
Accessible Accommodation
---
We have accommodation options that have been designed to be easily accessible to people with an injury or disability.
Accessible Accommodation
Air-Conditioning
---
Enjoy air-conditioned comfort during the day and heating for cold nights.
Air-Conditioning
Barbecue Area
---
Both an open and shaded area for barbecuing is provided to allow you to cook outdoor at any temperature.
Barbecue Area
Camp Kitchen
---
Prepare and enjoy meals with fellow travellers in these shared amenities.
Camp Kitchen
Clothes Line
---
Shared clotheslines are provided to help you dry your clothes.
Clothes Line
Laundry Facilities
---
Coin-operated washing machines are provided at our laundry facilities.
Laundry Facilities
Pet Friendly
---
Pets are permitted (powered and unpowered camping sites only).
Pet Friendly
Powered Sites
---
This park has powered camping sites available.
Powered Sites
Sewer Dump Point
---
Easy-to-access dumping area to connect and empty your wastewater tank.
Sewer Dump Point
Shady Sites
---
Large shaded areas are available for caravan and camping visitors.
Shady Sites
Tourist Information
---
Information and support can be found for visitors and tourists.
Tourist Information
Water Filling Station
---
Refilling facilities are available to fill your caravan's water tank.
Water Filling Station
---
Contact Busselton Lazy Days Caravan Park
---
Explore Busselton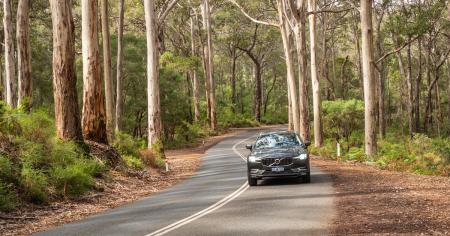 Just a 3-hour drive from Perth, Margaret River is an undoubtedly beautiful destination, and it's one of Western Australia's favourite spots. Follow our guide.
Read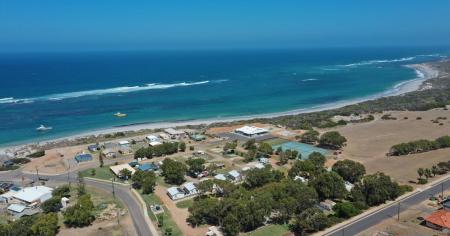 Planning to explore WA's coast and discover the best beaches? Check out these 6 great West Australian beachside caravan parks you're sure to love.
Read