Kalbarri Red Bluff Tourist Park
WA

|

Kalbarri

Kalbarri's Red Bluff Tourist Park is where WA's rugged shoreline meets the stunning Indian Ocean. Surrounded by Kalbarri National Park and a moment's walk to the Red Bluff beach, the picturesque location offers views of gorgeous sunsets, migrating whales and pods of dolphins. Kalbarri Red Bluff Tourist Park is part of Summerstar Tourist Parks - a group of family-friendly WA caravan park accommodation across the vast state.
---
Now Taking Bookings
Open 27th September 2019 (Stage 1 - Chalets and Ensuite Powered Sites Only)
---
The park will be custom built to minimize the effects of the seasonal winds and maximise the natural beauty of the site. With brand new two bedroom premium holiday units planned on site, our amenities and accommodation options will be luxurious and spacious.
Like us on Facebook to keep up to date with developments, or book your stay at Wittecarra Beach House today.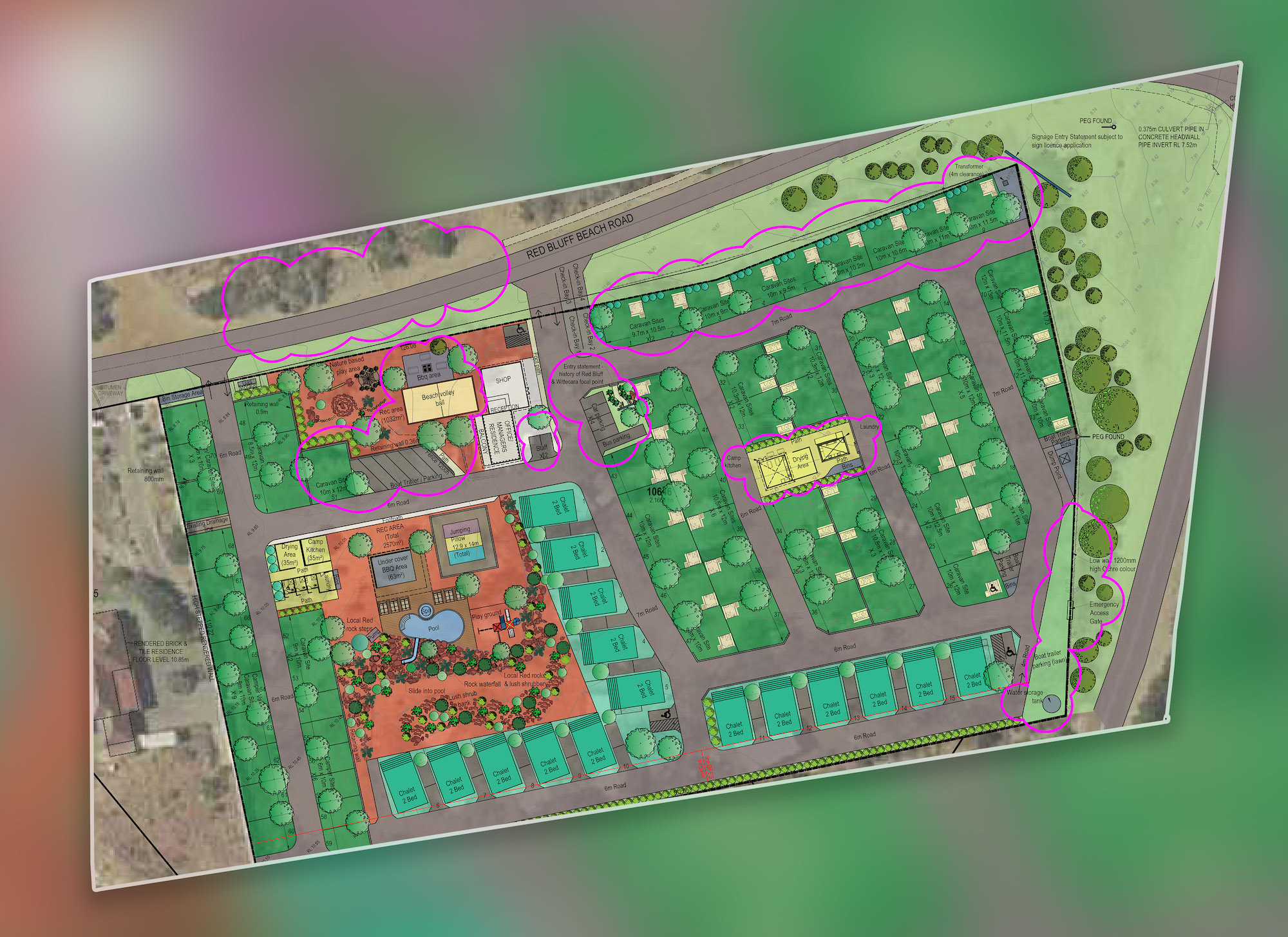 OUR POOL AND PLAYGROUND FACILITIES ARE DUE FOR COMPLETION WITH STAGE 2 IN LATE 2020!
(Click to enlarge)
Accommodation Options
Currently in development, Kalbarri Red Bluff Tourist Park will have accommodation options available for couples, families, caravanning enthusiasts and campers. The brand-new holiday units will provide a luxurious holiday accommodation option for families visiting Kalbarri. Our brand new large ensuites sites in Kalbarri will feature a spacious shower and internal secure storage area.
Pet will also be welcome at Kalbarri Red Bluff Tourist Park on ensuite sites. For more information and terms & conditions, head over to our pet-friendly camping sites page.