Published: Sunday, 19 July 2020
With its picturesque coastlines and shifting, scenic landscapes, Western Australia is made for road tripping, and no four-wheeled adventure is complete without a playlist packed with feel-good driving tunes.
We've curated a list of the top tracks to sing along to as you make your way from A to B, featuring the perfect mix of classic and modern, upbeat and chill. Simply load up your GPS, pack your road trip essentials including some of your favourite road trip snacks and games for the road, and get ready to turn up the volume.
Add these driving songs to your playlist
1. Don't Stop Believin' by Journey
Arguably one of the most epic road driving tunes of all time, this 80s power ballad deserves a place on any road trip playlist for its empowering lyrics, memorable melody and roaring chorus.
2. I'm Gonna Be (500 Miles) by The Proclaimers
You can't help but sing along to the catchy refrain of this classic road trip song from the Scottish band, The Proclaimers. First released in 1988, it's ideal for an unforgettable Western Australian car ride where you still have another 500 miles to go.
3. Down Under by Men at Work
This guilty pleasure deserves its place on any Aussie road trip playlist for its irresistible patriotic appeal and ingenious lyrics about Vegemite sandwiches and that wonderful land down under. An absolute Australian banger!
4. Bohemian Rhapsody by Queen
Queen's six-minute-long Bohemian Rhapsody is a work of art. It hit the number one spot on the Australian charts when it was first released back in 1975. It's the perfect tune to sing along to as you wind your way along Western Australia's Coral Coast.
5. Mustang Sally by Wilson Pickett
Whether you're in a classic Mustang or a beat-up 4x4, you'll appreciate the rhythm and blues of this legendary 1966 chart-topper.
6. Downtown by Macklemore and Ryan Lewis
This modern classic is one for the millennials in the car, or anyone who needs a feel-good energy boost with playful lyrics you can sing along to.
7. Go Your Own Way by Fleetwood Mac
One of the best-known breakup songs of all time, Fleetwood Mac's surprisingly upbeat anthem about 'packing up / shacking up' is also one of the greatest driving tunes of all time. Whether you're setting off on a multi-day trip from Perth to Esperance or taking a day trip to the Margaret River, this 70s classic is the perfect soundtrack to your wanderlust.
8. Highway to Hell by AC/DC
This Aussie classic from hard rock band AC/DC was rumoured to be written about the Canning Highway that connects Perth to Fremantle. In the days before random breath testing, this was a dangerous stretch of road as hard drinkers made the drive back from Freo's pubs.
9. Walk of Life by Dire Straits
One of the most-loved 80s songs, this toe-tapping classic from British rock band Dire Straits is guaranteed to lift the spirits through any unexpected roadworks, traffic or wrong turns.
10. Ride Wit Me by Nelly
This iconic RnB hit from Nelly was simply made for cruising along a sunny coastal highway with the windows down.
11. Fast Car by Tracy Chapman
Slow things down with this emotional track from the legendary Tracy Chapman – a mellow ballad ideal for sunset drives.
12. Everyday Is a Winding Road by Sheryl Crow
No road trip playlist would be complete without the fun, easy-going lyrics of Sheryl Crow's 90s hit. The perfect soundtrack for a laidback coastal drive on a sunny day.
13. Shut Up and Drive by Rihanna
This modern road trip song from Rihanna is one to rev the engine to and should be all the motivation you need to power through the last 50 km or so of your return journey.
14. Great Southern Land by Icehouse
Icehouse wrote this song while drawing inspiration from Down Under by Men at Work, mentioned earlier in the list. The song quickly became a hit in Australia, and with good reason. There's nothing quite like driving down a country road with the whole car singing "Great Southern Land".
15. Working Class Man by Jimmy Barnes
This one is a must-have in your driving song list. Jimmy Barnes belts out the lyrics with meaning. So turn the volume up, open those windows and sing along on your next road trip.
Ready to plan your next road trip?
Check out our West Australian road trip itineraries:
Read On...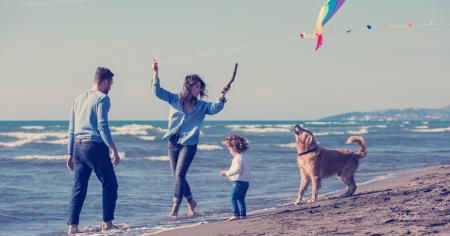 There are plenty of ways to enjoy a great family holiday in Western Australia without breaking the bank. Check out these tips for family holidays on a budget »
Read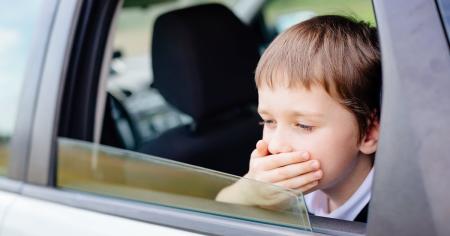 We Aussies love our road trips, but nothing can ruin your holiday like getting car sick. Here's how you can manage motion sickness while travelling by road »
Read