Published: Wednesday, 12 January 2022
International travel is off the cards for most Australian families right now. But travel restrictions don't mean you can't enjoy a fun holiday a little closer to home.
WA is a fantastic choice for families looking to enjoy some quality time together on a budget. There's plenty to see and do in Perth and Western Australia for all ages, and it's much less of a hassle than flying overseas, particularly for families with small children.
In this budget-friendly guide, we've gathered some of our top tips and tricks for family-friendly holidays on a budget in Western Australia.
1. Set a holiday budget
The most important step in ensuring an affordable holiday is to set a realistic budget and stick to it. Start budgeting before your trip, decide how much you're willing to spend on travel, family-friendly accommodation, food and activities, and then do your best to keep your holiday spending stay within those limits.
It can be helpful to break your holiday budget down into daily or weekly amounts so you have a better idea of what you're working with. And remember, when you're travel budgeting, there's no need to spend money on every activity — the natural beauty of WA will keep you entertained for free.
Accommodation is notorious for eating up holiday budgets, but don't panic if you don't have a lot of money to play with. Staying in WA holiday parks, a caravan or camping sites is affordable even for large families, and it can be a lot more fun too!
2. Pack carefully to avoid unnecessary holiday spending
When you don't have a lot of budget to begin with, it's essential to plan your family holidays carefully to avoid wasting money on unnecessary expenses.
For example, if you forget to pack essentials like swimwear or sunscreen, you'll end up having to buy them once you're on the road — and those expenses can quickly add up. It can also be tempting to buy the kids the odd treat here and there to keep them quiet — but that can also end up costing you a small fortune.
Before heading off, make sure to write a detailed packing list and check things off as you go. This should include enough clothing for every member of the family, as well as items like toiletries, sunscreen and insect repellent - you can even download our camping checklist for packing ideas. And remember to pack a travel first aid kit too!
If you're travelling with little ones, it's also a good idea to pack some favourite toys and books, as well as essential gear like a pram or travel cot.
3. Hit the beach
One of the best things about WA is its incredible coastline.
If you're looking to keep your costs down, consider camping or staying in a caravan park near one of Western Australia's beautiful, pristine beaches. Not only will you have easy access to the sand and surf, but you'll also be surrounded by some of the most stunning natural scenery in the world.
Children love to splash in the waves and play in the sand, so beach holidays are always an excellent choice for families. There's no need to come up with ideas and spend money on entertainment when you're waking up to the ocean on your doorstep every morning!
4. Explore the outback
If you're after a more adventurous holiday, consider exploring Western Australia's vast outback. There are plenty of opportunities for hiking, camping and sightseeing in this untamed wilderness. You'll get to see a side of Australia that many travellers have never experienced, and it can be surprisingly affordable if you're prepared to rough it.
Forget staying at expensive hotels — the best accommodation in the outback will be your tent or caravan. Of course, you'll need to self cater and bring all of your food, water and equipment with you on this kind of holiday, so it might not be the best choice if you have small children who might get tired quickly. But for families who love to explore and enjoy a bit of outdoor adventure and are wondering how to holiday on a budget, the outback is hard to beat.
5. Visit a local market
WA is a great place to buy fresh, locally grown produce. You'll be able to get some fantastic bargains if you visit local markets and stock up on seasonal fruit and vegetables. It's also a fantastic way to meet the locals while shopping for your holiday food — many stallholders are happy to pass on tips for things to do and see.
Shopping in local produce markets and self-catering is one of our favourite large family budget tips for travelling. But, of course, you'll need to make sure you stay in accommodation with a kitchen so you can cook your own food.
This is one of the reasons why staying in caravan parks is such a great choice for families on a budget. You can always rely on the kitchen in your caravan or camper van, and many caravan parks have communal kitchens and barbecue facilities too.
6. Pack a picnic
Of course, you don't want to have to return to the caravan park every time you want to eat. Having lunch in a cafe is a nice treat, but it's a costly habit to get into if you're doing it every day on holiday.
Instead, pack everyone a lunch to take with them when you go out for the day. This can be as simple as a few sandwiches and some fruit, or you could get a bit more creative if you have the time. There's nothing like eating a picnic lunch in the park or on the beach, surrounded by friends and family.
You can also save money by packing your own snacks and refilling water bottles instead of buying drinks at every opportunity. At the end of your holiday, you'll be glad that you didn't spend every day eating out!
7. Save money when eating out
Of course, unless you're on the tightest of budgets, you'll probably want to eat out at least a few times while you're on holiday. However, you can still be savvy about how you spend your money when you eat out.
One way to save is to avoid ordering drinks in restaurants. Drinks can quickly add up to big bucks, particularly if you're in a large family. Instead, ask for tap water or just make sure everyone brings their own bottle of water when you go to eat.
Another family-friendly idea is finding somewhere that offers children's meals. These are usually cheaper than adult-sized portions, so you'll be able to save money while still giving your kids a meal they enjoy. Some restaurants even allow kids to eat for free when at least two adults are dining.
You can also sign up for apps and websites like Groupon, which offer great deals and discounts on meals out. In addition, some restaurants and cafes post special deals on social media. So, it's definitely worth doing a bit of research and following a few highly recommended eateries on Facebook or Instagram before you head to a new area (also, check out our blog for top restaurant recommendations in WA towns and cities).
8. Take a tip from the locals
Need some travel inspiration?
One of the best ways to enjoy yourself on a budget holiday is by making friends with people who live in your destination. You'll be able to get some great tips for saving money and making the most of your trip if you head online and join a forum or social network for locals in Western Australia.
This will give you access to the kind of insider knowledge that only locals can provide. You'll be able to find out about cheap and free activities in the area you're staying in as well as hidden travel gems like local attractions or scenic spots off the beaten track.
9. Enjoy the great outdoors
While there are some fantastic attractions in Western Australia, they can quickly add up if you're on a budget. So instead of spending your money at one big attraction after another, consider simply spending the day hiking or exploring.
WA is home to some of Australia's most breathtaking natural phenomena, like The Pinnacles and Wave Rock. While there is an entrance fee to visit some of these places, it's a lot cheaper than paying for a day at a theme park. And of course, there are dozens of beaches, waterfalls and national parks to explore.
If your family isn't the adventuring type, there's plenty of exploring to be done in the towns and cities too. Perth is home to some amazing parks and botanical gardens, while smaller towns like Margaret River have a wealth of interesting history to uncover.
10. Keep the kids entertained on a budget
While there are plenty of natural places to explore in WA without paying a cent, there are definitely a few attractions that are worth planning into your budget.
The following attractions are all great for families and can be enjoyed without spending a lot of money:
Kings Park and Botanic Garden, Perth (free)
Fremantle Prison
Family bike ride along the Swan river (free if you bring your own bikes!)
The Margaret River Chocolate Company
The Perth Mint
Perth Zoo
Caversham Wildlife Park
Day trip to Rottnest Island
Scitech science museum, Perth
Amaze Miniature Park, Perth
Crystal Cave tour, Yanchep
AQWA aquarium, Perth
Travel Australia on a budget this year
There are plenty of ways to enjoy a great family holiday in Western Australia without breaking the bank. With a bit of planning and some creativity, you can have a holiday that your family will never forget — without spending too much money!
Make sure to take a look at Summerstar's family-friendly holiday parks, which are perfect for those on a budget. From caravanning and camping to cabins and chalets, we have a park to suit everyone. And remember, if you're looking for great deals on attractions, meals out and more, make sure to check out our blog for more tips and ideas for travelling with kids and holidays on a budget.
Read On...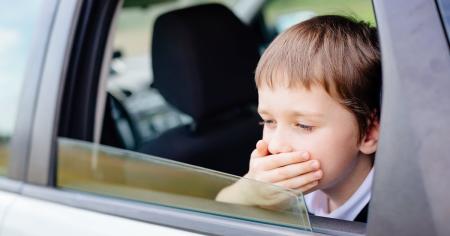 We Aussies love our road trips, but nothing can ruin your holiday like getting car sick. Here's how you can manage motion sickness while travelling by road »
Read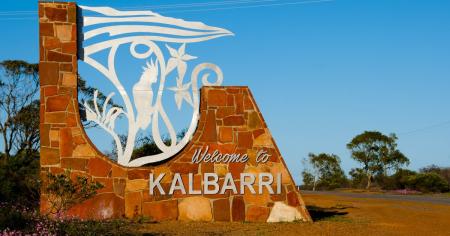 After checking out all the sites Kalbarri has to offer, it's time to get something to eat! Here are some of our favourite Kalbarri restaurants, bars & cafes »
Read