Wow what a year, thankfully it's more than half way through right?
With things seemingly changing daily, we thought we'd check in with an update on the current state of tourism in WA and what we've been up to at Summerstar Tourist Parks (a lot).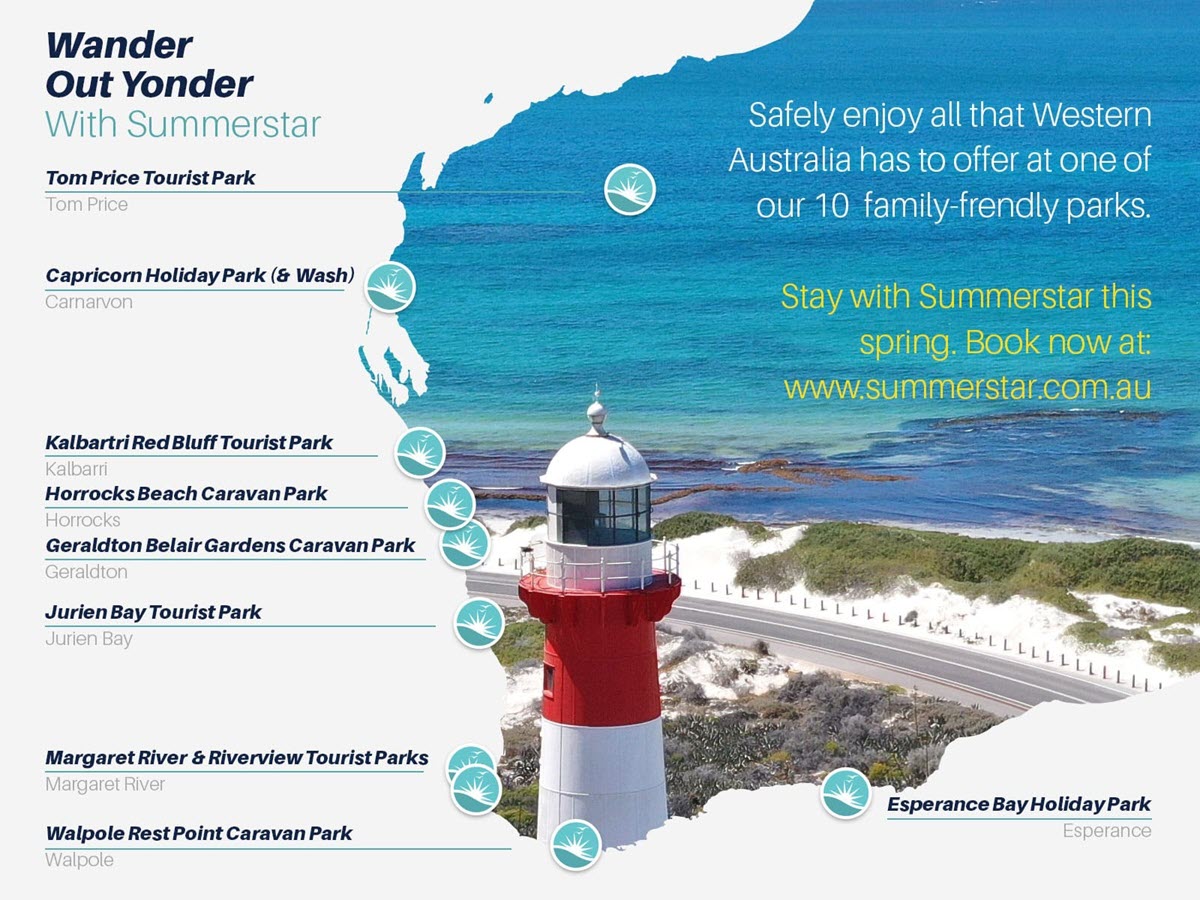 Western Australia Remains Closed Off - Travel Within WA is Go!
The pandemic has reshaped tourism, and while we won't be going on a cruise anytime soon, we're remaining optimistic. While WA is forging ahead with tough border restrictions, for now the state is benefiting from being virus-free and sealed off. With disaster declared in Victoria and the Australia-New Zealand travel bubble shelved for probably months, the PM is saying national border closures are unlikely to lift before 2021. Here in WA entry into Phase 5 has been pushed back tentatively until October 24. Despite all this, we can't help but feel lucky - WA has truly been blessed. Our thoughts, and thanks, are with those still affected, especially in Victoria, who are helping us all by #stayinghome to #stopthespread 
Wander Out Yonder - Experience Western Australia
The entire Summerstar team are excited to welcome you back to our parks, for let's face it, a well-deserved holiday. The WA State Government are encouraging us all to 'Wander out Yonder' and take a different kind of holiday, in our own backyard. Now's the perfect time for a staycation in Perth or to check out the unique offerings further-afield, and seek out new experiences across the state. And we're all here for it.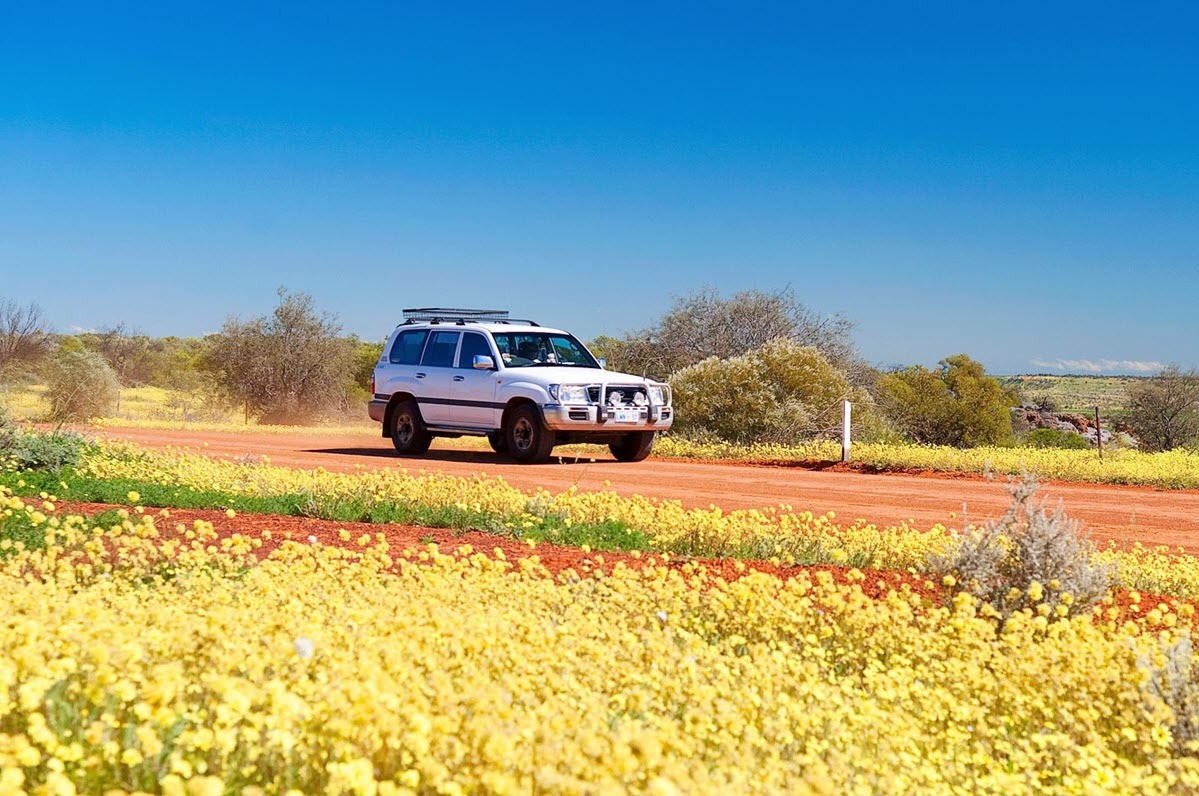 We might be biased, but no excuses are needed for planning a spectacular getaway within WA. With temperatures up north ideal this time of year, the coastline optimal with gentle breezes, the springtime vibes and the blooming of thousands of varieties of wildflowers in the Mid West moving south in September and October, our vast state is offering us plenty of inspiring getaway options. We're thrilled to be seeing our Parks filling back up again as West Aussies get back out there. 
The state is so large, and there is so much to see and do, the vast landscape has something for every type of traveller. Not that we've been taking a break mind you... Phase 1 of Kalbarri Red Bluff Tourist Park is open and the new pool and playground facilities are well under way! Keep posted on our progress on our Instagram and Facebook page.
Covid-19 Refund Policy Guarantee
You can't leave the state right now, so pack up the car and get out and explore WA. And if anything does take a turn for the worse, and you need to cancel or defer your stay with us due to Covid-19, we'll refund you or give you a credit to use in the future. We're open, and we would love to see you, once you're ready.
Summerstar Tourist Parks & Our Covid Safe Plan
The safety of our team, guests and local communities remain our priority and we have some new initiatives and policies to set your mind at ease about holidaying again in WA;-
Increased Cleaning and Hygiene Practices at all Summerstar Tourist Parks
We've worked hard these past few months, and we have set the new standard for sanitising and cleaning. Our staff are fully trained on the best hygiene practices and the mandatory government Covid-19 Hospitality Hygiene courses. Our teams in all parks are sanitising regularly every day, all the high touch points like doors, handles, taps and playgrounds. We've invested in new cleaning products and we're sanitise spraying all soft furnishings between guests.

Implemented Optional Contactless Self Check-In
We have implemented contactless check-in at reception at all of our parks. Just reach out before your arrival to arrange.

Social Distancing Regulations in Rooms and Facilities
We're following all State Government regulations including the 2 square-metre per person rule in our accommodation, but don't forget this doesn't apply to households so you families are good to go!

Our Communal Facilities Are Open
Our communal facilities are open at this time and operating in line with government health advice. Access will be restricted to a maximum number of people at any one time, to ensure guests are able to maintain the 1.5m of social distancing and 2 square metre rule, as directed by health and government authorities.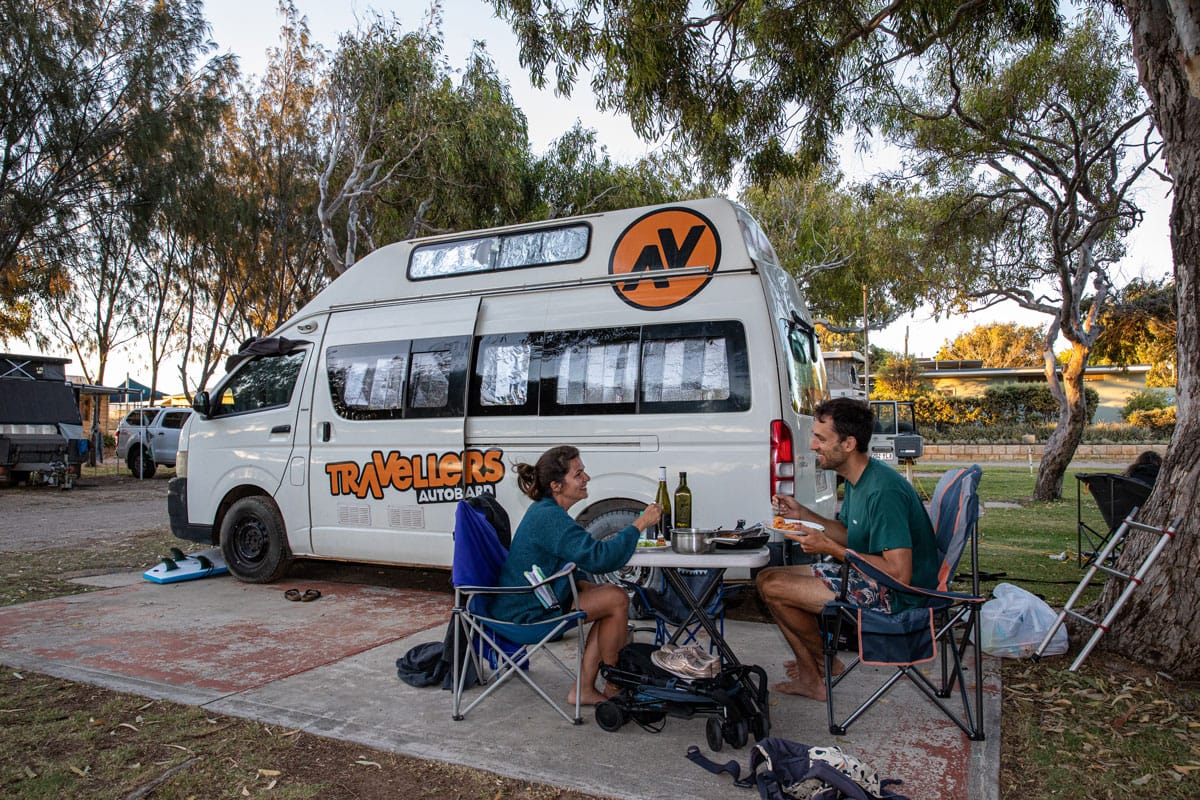 We're looking forward to seeing you WA!
We've all had a tough time and made adjustments, shelved holiday plans and changed our lives. When you're ready to hit the road for a little R'n'R, Summerstar parks are here for you (complete with Wifi so you can keep in touch with the office). Without wanting to wax on like a wallaby, it really is summer all year long in WA, and with our network of 10 family-friendly tourist parks throughout the state there's always an ideal destination to get out there and safely enjoy our epic state and some Summerstar hospitality. Now is a brilliant time to explore our beautiful big backyard, and support local businesses and operators along the way. 
FURTHER INFO:
While travelling, please remember it is your responsibility to maintain physical distancing and practise good hygiene and adhere to all requirements of the rules of the WA State Government. 
Remember: Regional travel throughout most of WA is allowed - the Kimberley, Shire of Ngaanyatjarraku and parts of the East Pilbara have reopened to tourists and travellers. There are still travel restrictions to remote Aboriginal communities to protect the health and wellbeing of residents.
Links for more Covid-19 information:
Accommodation Offers:
Book Direct & Save 5%
Book your accommodation direct with us online for any of our 10 Tourist Parks and Save 5% on the price of your booking. Use code DIRECT5.
Terms & conditions apply.
Stay 7, Pay 6 for Powered Site Accommodation – All Locations (Outside Peak Times)
Enjoy your stay for 7 nights and only pay the cost of 6 nights' accommodation at all Summerstar caravan parks located across Western Australia.
Terms & conditions apply.
Book Now for Christmas Up North
$25 sites at Summerstar Geraldton Belair Gardens Caravan Park over the Christmas period.
Terms & conditions apply.