Between July to October, Western Australia comes to life with thousands of native wildflowers, many of which are unique to Western Australia. Covering most of our state from the Kimberley Region down to the vast South West, the stunning display of colour draws crowds of nature lovers and travel enthusiasts to road trip up and down our beautiful state.
Many regional and central towns also run festivities to celebrate the wildflower season offering a range of tours and free scenic walks to travellers. So if you're based in Western Australia and looking for the ideal locations to view our beautiful native wildflowers, check out our favourite WA wildflower destinations below.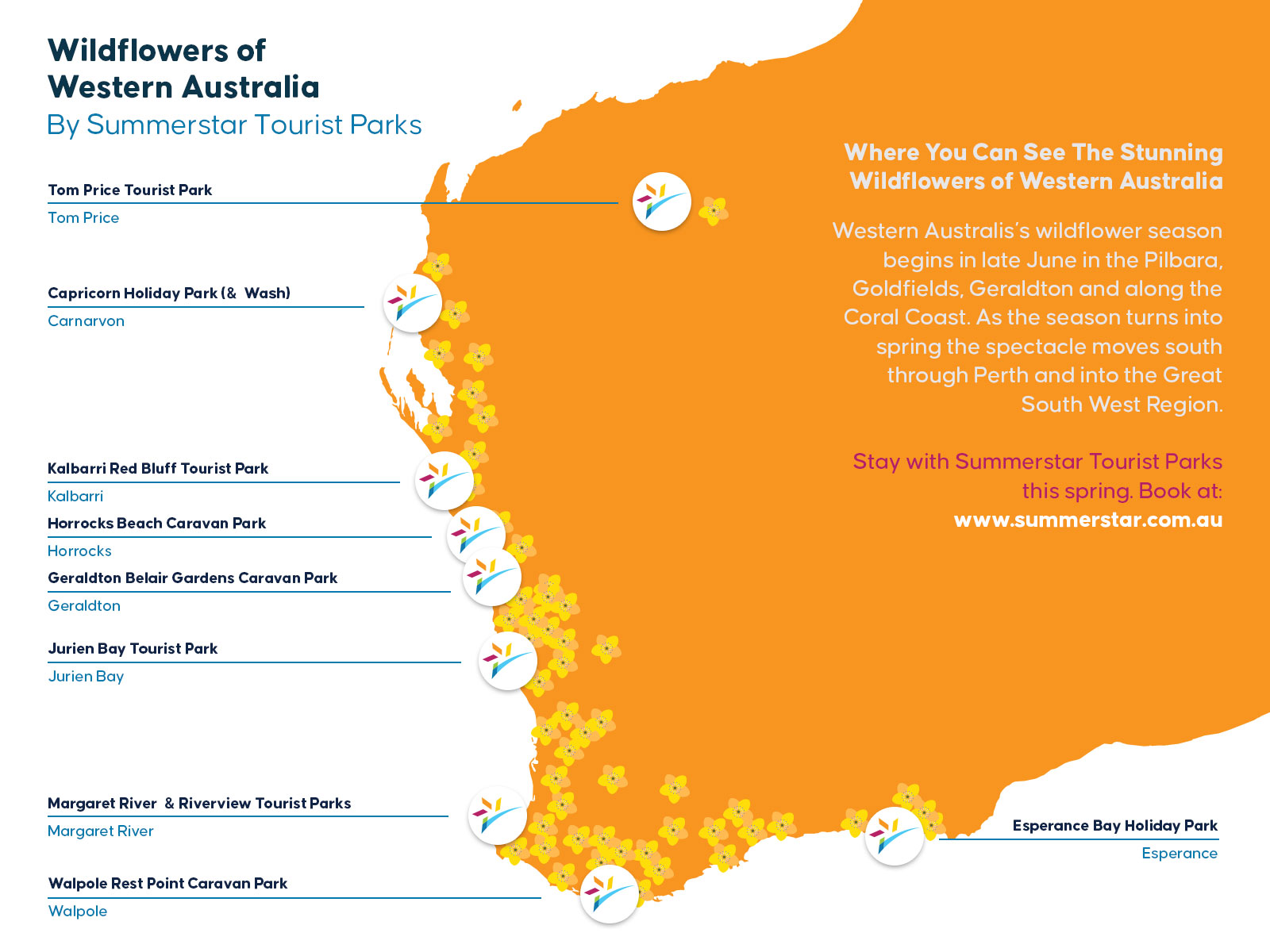 Our map of wildflower locations up and down the West Australian coastline.
Australian wildflower tracker: Western Australia
The Western Australia Visitor Centre has a live map available to highlight wildflower sightings throughout this year's wildflower season. If you're travelling Western Australia in search of the incredible landscapes that come to life with colour, get involved and contribute to the live map.
Contribute your Australian wildflower sightings at the Western Australia Visitors Centre website.
WA wildflower sightings map
Our favourite West Australian wildflower destinations
With so many amazing Western Australia wildflower locations to discover, you can often become overwhelmed with where to go first. To help you decide, we've compiled a list of amazing Australian wildflower destinations to visit this wildflower season, both in rural destinations and closer to Perth. Just remember, the flowers are fragile, take nothing but photos - picking wildflowers is illegal and can attract a $2000 fine.
Stunning landscapes near Geraldton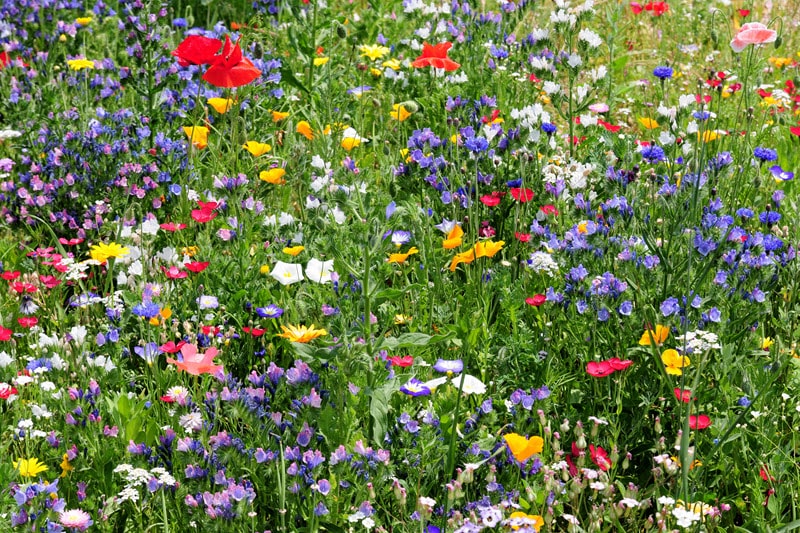 Colourful wildflowers in full bloom in Geraldton, Western Australia.
Geraldton bursts to life in a sea of colour every WA wildflower season with thousands of native wildflowers blooming from July through October. This makes the journey up the north coast from Perth extra special with bright flowers spanning across vast landscapes visible roadside.
To experience Geraldton and find a wide array of beautiful wildflowers close to the Geraldton town centre, we recommend checking out Mills Point Lookout and Chapman River Regional Park and the area simply known as 'Wildflower Country'. Hotspots like Coalseam Conservation Park (hour fifteen inland from Geraldton) and Lesueur National Park, are also hotspots for wildflowers viewing every season.
Mills Point Lookout
Head a quick drive east from Geraldton and you'll find Mills Point Lookout. Here you'll see a stunning display of native WA wildflowers in bloom during the wildflower season from July through October. Be sure to look out for a few local favourites including Dampiera, Grevillea Pinaster, Hibbertia and Melalueca. While spotting, be sure to contribute your sighting to the WA Visitor Centre Wildflower Tracker map.
Chapman River Regional Park
Chapman River Regional Park comes to life during the WA wildflower season with over 300 native wildflowers, many of which can only be found in Geraldton. Take the family and make the most of a full day walking through the stunning landscape. Chapman River Regional Park is also the perfect destination for a picnic lunch.
Wildflower Country & self-drive tours
Take advantage of the sign-posted self-drive routes put together by Wildflower Country and nine local governments. Wildflower Way sets out from Geraldton and is the most Eastern Route and there's the newly formed The Midlands Route which is the most central route, avoiding the main highways. Why not extend your stay and do both?
At the picturesque town of Three Springs, the Three Springs Heritage Walking Trail will give you some interesting background on the history of the Three Springs area, and is a great view of the local wildflowers on foot.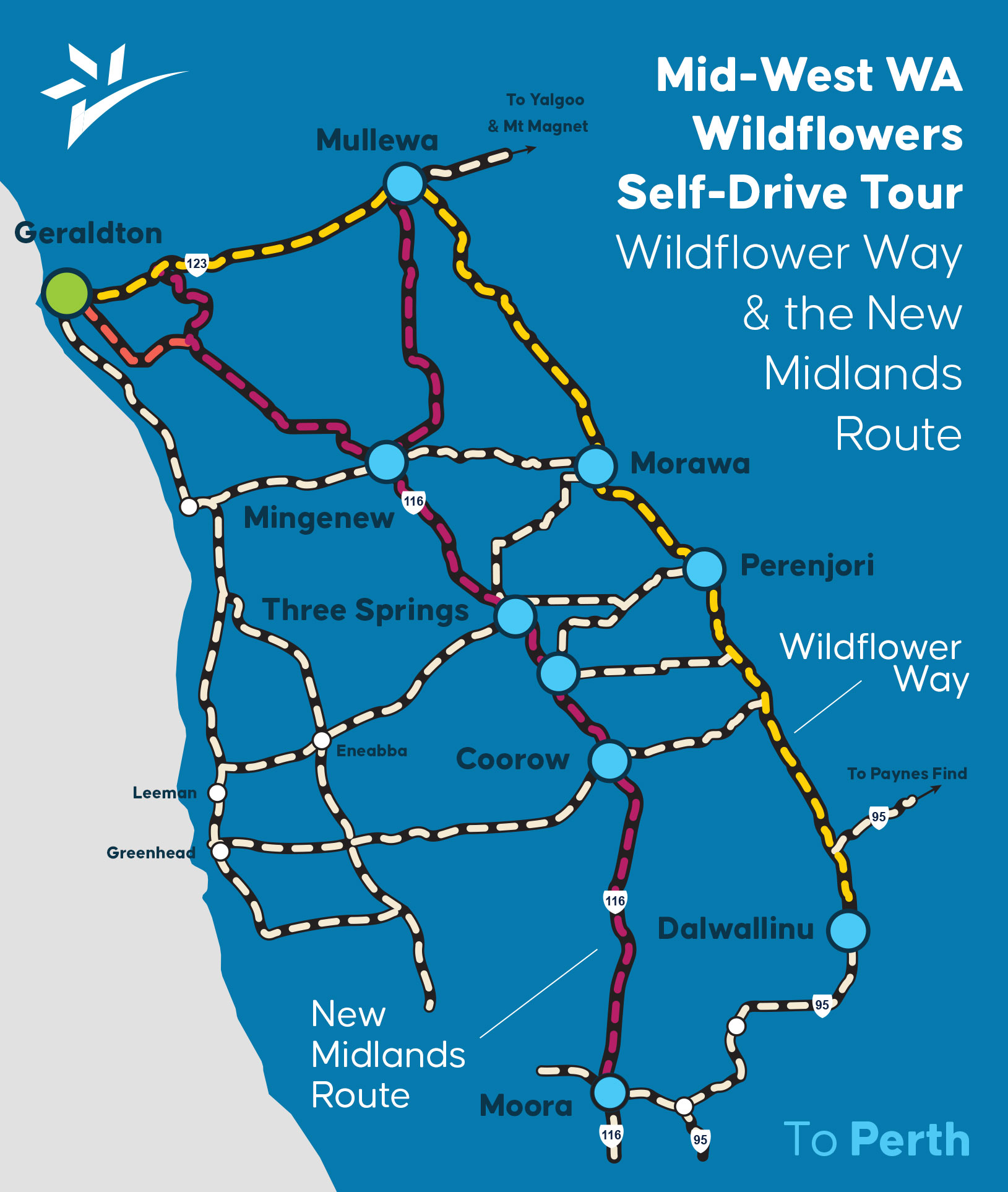 Summerstar's map to wildflowers in the Mid West of WA.
National parks near Jurien Bay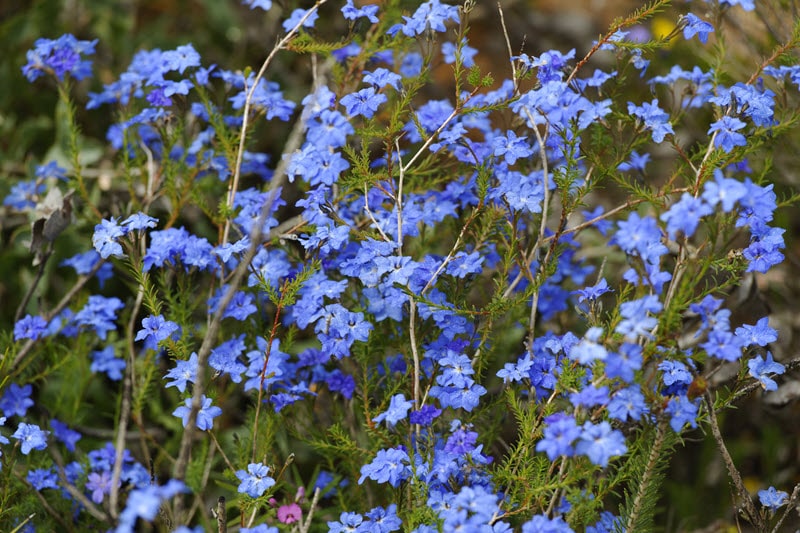 Beautiful blue and purple wildflowers near Jurien Bay, Western Australia.
Just a short 2.5-hour drive north of Perth, Jurien Bay have national parks that burst with colour during the WA wildflower season. While you'll see endless countryside full of blooming wildflowers during your road trip north, the real beauty and abundance of colour can be found at Lesueur National Park and Nambung National Park. Book your next adventure today and experience Jurien Bay as you've never seen it before.
Lesueur National Park
Just a short drive northeast of Jurien Bay, Lesueur National Park comes to life from August to September with a stunning display of natural colour thanks to an abundance of native wildflowers. Lesueur National Park is also home to hundreds of bird and reptile species which call this beautiful park home. Be sure to bring your camera!
Nambung National Park
Home to the unique Pinnacles Desert, the vegetation at Nambung National Park bursts into flower during the WA wildflower season putting on a stunning display spanning as far as the eye can see. The best time to visit Nambung National Park is between September to October when the wildflowers are on show, although the park is open year-round and makes for a great experience at any time of the year.
Kalbarri area wildflowers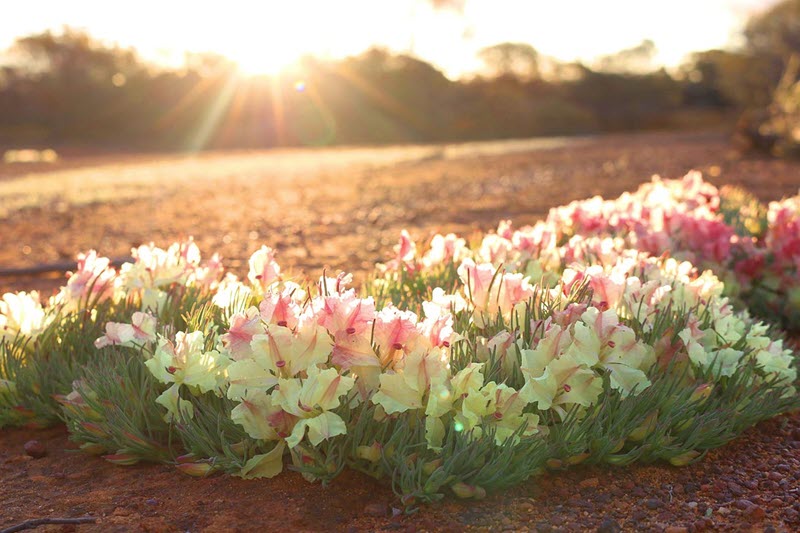 The wildflowers stand out across the rugged red earth in Kalbarri, Western Australia.
Kalbarri Red Bluff is always stunning at this time of year, and Kalbarri National Park has also been witness to the iconic Kalbarri Spider Orchid progressively blooming. Kalbarri is an excellent point to kick off your Kalbarri wildflower experience.
Further north, The Coral Coast has put together numerous self-drive itineraries to see the wildflowers around Geraldton and Kalbarri, including our favourite The North West Flower Trail. The route heads north on the Indian Ocean Drive through Dongara to Geraldton, on through the town of Kalbarri and Kalbarri National Park and all the way up to Shark Bay and Carnarvon. You'll be spoiled with copious numbers of wildflowers easily visible roadside. You'll want to take your time and take plenty of stops to (carefully) view these wonders up close.
Carnarvon flora & fauna
From July through to the end of September, Carnarvon comes to life with wildflowers in full bloom presenting a range of stunning colours throughout the city centre and further inland. The wildflower season in Carnarvon also presents a very unique experience as many native and rare birds visit the region making for a magical Carnarvon experience.
Plan your journey through Carnarvon's flora and fauna display at the Carnarvon Visitor Centre. With experienced local guides who know the area and the best spots to experience Carnarvon's wildflowers, you'll get up-to-date travel information so you can make the most of your holiday.
The Pilbara wildflowers trail In Tom Price
Explore the Pilbara Wildflowers Trail in Tom Price and beyond this WA wildflower season.
The Pilbara spans over half a million square kilometres and is home to thousands of native wildflowers and unique native wildlife. Make the most of your trip to the north-west with some sightseeing at Mount Nameless and experience Tom Price's hidden beauty at Karijini National Park.
Kings Park festival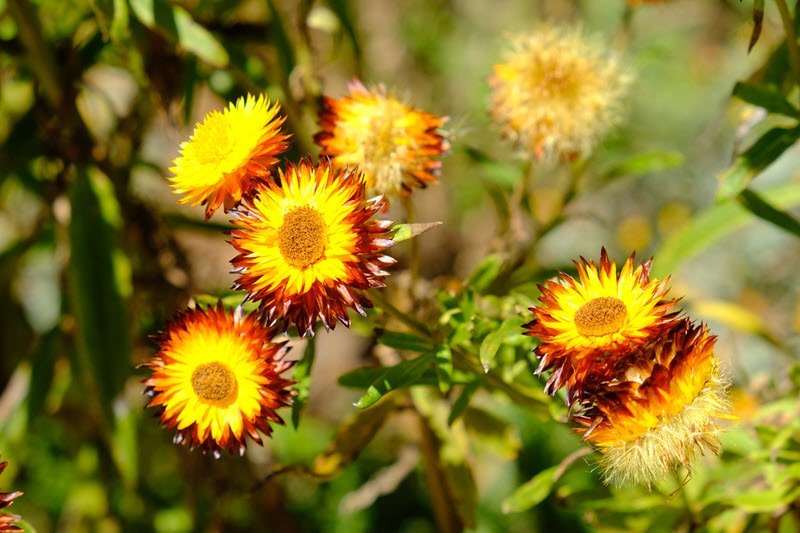 Stunning yellow and orange wild flowers come to live in Kings Park, WA.
The upcoming 2023 Kings Park Festival will be celebrating our beautiful native wildflowers which will be in full bloom. The annual event is an easy way (rock up early to get a park) to see the city's Insta-worthy native wildflowers on full display. There are free activities available throughout the month including WA wildflower displays, guided walks, presentations and family activities.
Check out the Kings Park Festival website for a list of events, exhibits and a festival map so you can plan your trip ahead of time.
Seriously, you gotta witness it up close!
Where to see the world class wildflowers of WA's south west
Western Australia's stunning wildflower display is in full swing and about to make its way down through the South West. Thousands of varieties will be blooming in a beautiful display right up until November. Bet you didn't know WA's South West boasts more species of plant life than the rest of the state… combined!
In the South West, the variety is so great that the region has been named one of only 35 biodiversity hotspots on the planet. And the annual explosion of colour attracts visitors from all over the world.
Yes things are a little chillier down south this time of year, but with nature's flower spectacle (and cosy electric blankets in our rooms) it's a golden time to rug up and witness this unique experience IRL.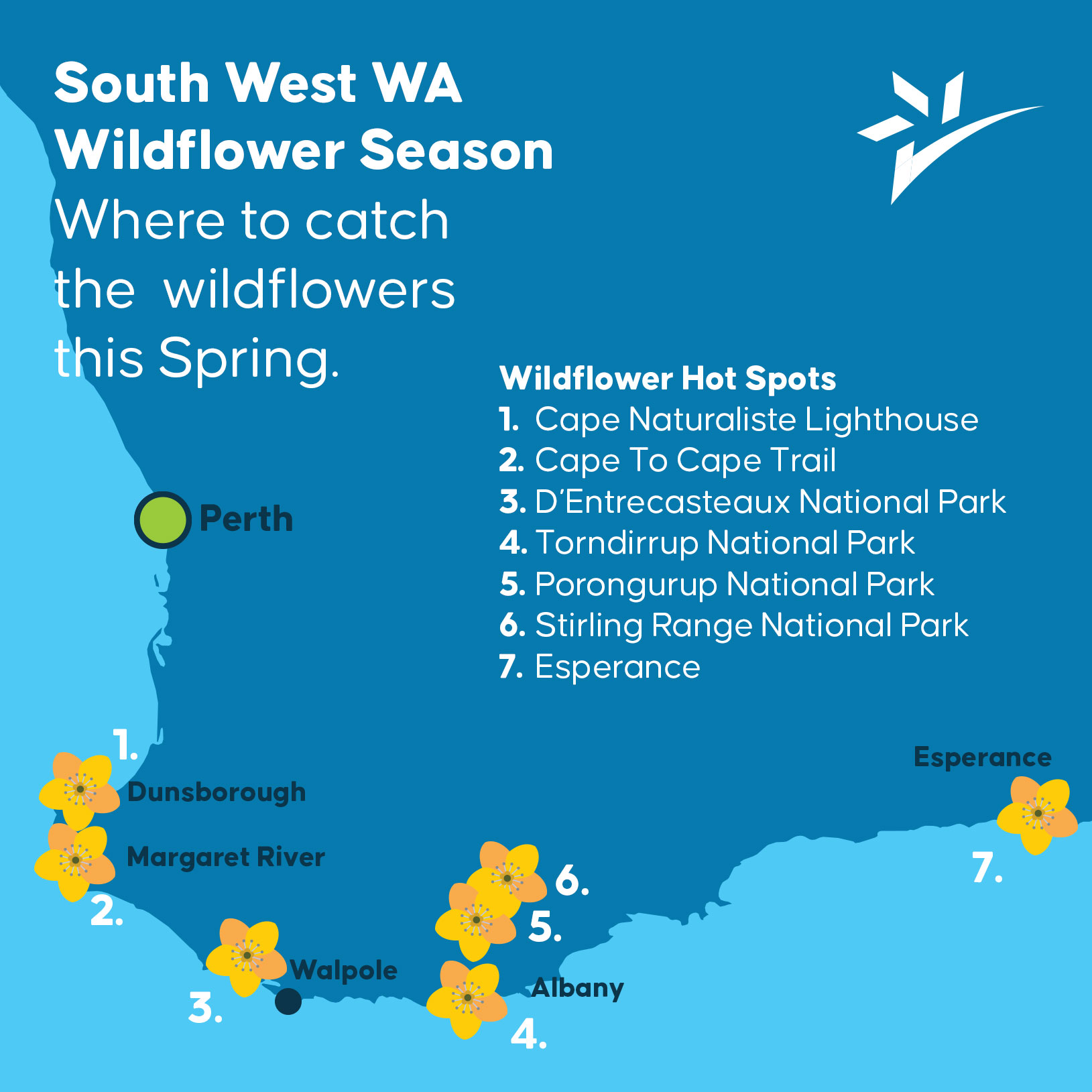 Our guide to the wildflower season in South West WA.
WA wildflower tours through the Margaret River region
The Margaret River region to the south West of Perth is one of the most popular tourist destinations in Western Australia – and it's easy to see why. September to November is wildflower season in the Margaret River region, October being the best month to see them in full bloom.
During the WA wildflower season, Margaret River has over 2,500 species of wildflowers, including 150 native orchids, that decorate the region in a brilliant showcase of colour. The rivers, forests, caves and tracks of the Margaret River area are a great place to see the wildflowers and easily accessible from Perth, or stay in Margaret River and make it your South West base.
To take a guided tour of the region during the wildflower season, there is a range of Margaret River tour companies that offer dedicated wildflower tours. After your journey through the outback, settle back in with warm and welcoming accommodation from Riverview Tourist Park.
Cape to Cape Track
The famous Cape to Cape Track is even more incredible at this time of year. The views of the Southern and Indian oceans are well known, but it's extra special when the fairy orchids, pink rice flowers and vanilla lily are out.
The experts at Cape to Cape Explorers can take you on a 2.5 hour 'Wild About Margaret River' walking tour to make sure you optimise your visit. Margaret River Discover Co. will take you around in a 4WD and cap the day off at a world-class winery. Very civilized!
Cape Naturaliste Lighthouse
Cape Naturaliste Lighthouse is one of the most popular attractions in the region, for good reason, with its breathtaking ocean views from its new observation deck. The surrounding trails are a great way to see the native wildflowers on foot and up close. Pack a jacket and check out the surrounding walking trails.
Wildflowers of Albany & the great southern region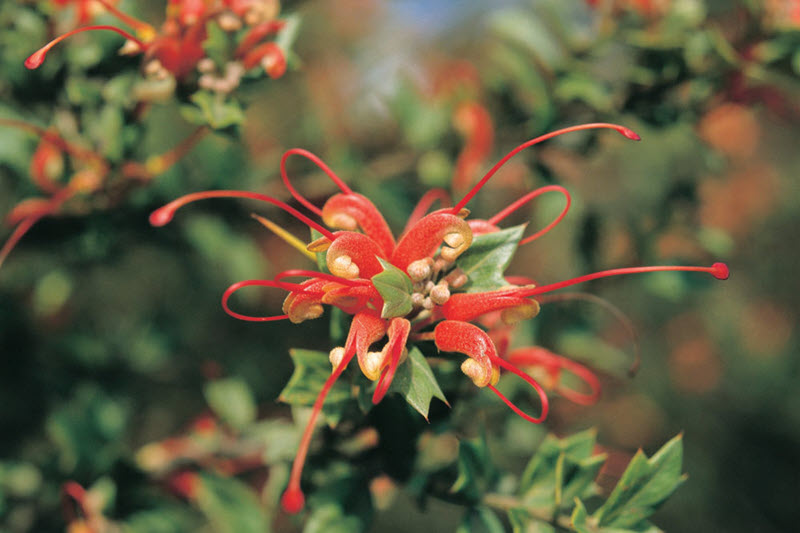 Unique wildflowers in bloom across Albany and the great southern region.
The south of Western Australia and the Kimberley are the two places world-famous for native orchids. Down south there's over 400 species, some of them aren't even named yet! Below are our favourite spots to see the wildflowers down in the Albany region.
Torndirrup National Park
Torndirrup National Park 15 mins south of Albany is well known for sapphire fan flowers and tailflowers along its coast trail. While you're there take in the wave-sculpted granite cliffs. Stony Hill Lookout offers a great vista and ideal photo-op of the masses of rare granite banksias below.
D'Entrecasteaux National Park
Orchid lovers should check out D'Entrecasteaux National Park. At Point D'Entrecasteaux there's an easy cliff-top walk which will give you a good lay-of-the-land, and there's plenty of other offshoot trails if you're more adventurous and haven't had enough of the stunning coastal blooms.
Stirling Range National Park
The Stirling Range National Park is particularly spectacular in Spring. Pack a picnic and explore the rugged landscape in the car, but definitely get out to appreciate the delicate beauty up close. It's a 42km dirt road, but if you take it carefully you'll be fine even in a sedan. Many flora varieties here can't be seen anywhere else on the planet. It's a bit of a bird watching hotspot too!
Porongurup National Park
Half an hour from the Stirling Range is Porongurup National Park, boasting purple enamel orchids, cowslip orchids, blue lady orchids, scarlet flame peas, candlestick banksias and native wisteria. The place also teems with wallabies, bandicoots, kangaroos and you might spot a glorious wedge-tailed eagle. Nearby the Twin Creeks Conservation Reserve is yet another haven for wildflowers especially orchids.
The Esperance wildflower festival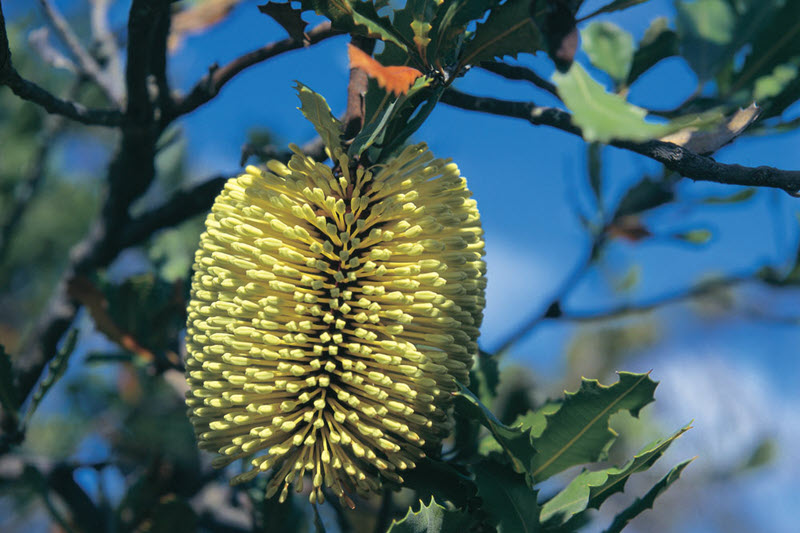 Enjoy the unique nature walks and displays at Esperance's wildflower festival.
Planning a trip down south and want to experience the colourful and relaxing Australian native wildflowers? Join locals and tourists in Esperance for the 'Flowers & Feathers: Friends or Foes?' Esperance Wildflower Festival.
The festival will have guest speakers, wildflower displays, and art exhibitions held over five days in September. Experience Esperance and the WA wildflower season with your travel companions during your next trip to the south-west of Western Australia.
Esperance wildflower trail
Esperance is surrounded by prime wildflowers spots. The Esperance Wildflower Trail travels through some of Western Australia's most spectacular rural and coastal scenery. It takes in the untouched UNESCO World Biosphere Reserve of Fitzgerald River National Park, home to nearly 20 percent of the state's plant species, and the pristine coastal environments of Cape Le Grand National Park. Check out Stokes National Park while you're in the area for some scenic fields of wildflowers.