Carnarvon, also known as the 'fruit bowl of Western Australia' enjoys nice tropical weather most of the year which allows it to be an ideal destination to grow fruit. The small town attracts thousands of foodies looking for a taste-testing adventure through Western Australia's great north-west.
So, are you looking for things to do in Carnarvon?
Summerstar has put together the ultimate Carnarvon travel guide for visitors to the region. Better yet, you can book your Carnarvon accommodation and experiences right here on the Summerstar website – it doesn't get much easier than that!
Find things to do in Carnarvon below.
Things to do in Carnarvon
Carnarvon weather
Find the best season to book a trip to Carnarvon.
| | | |
| --- | --- | --- |
| Summer | Dec, Jan, Feb | 21°C - 32°C |
| Autumn | Mar, Apr, May | 15°C - 31°C |
| Winter | Jun, Jul, Aug | 11°C - 23°C |
| Spring | Sep, Oct, Nov | 14°C - 27°C |
Carnarvon activities map
Carnarvon cafes, bars and restaurants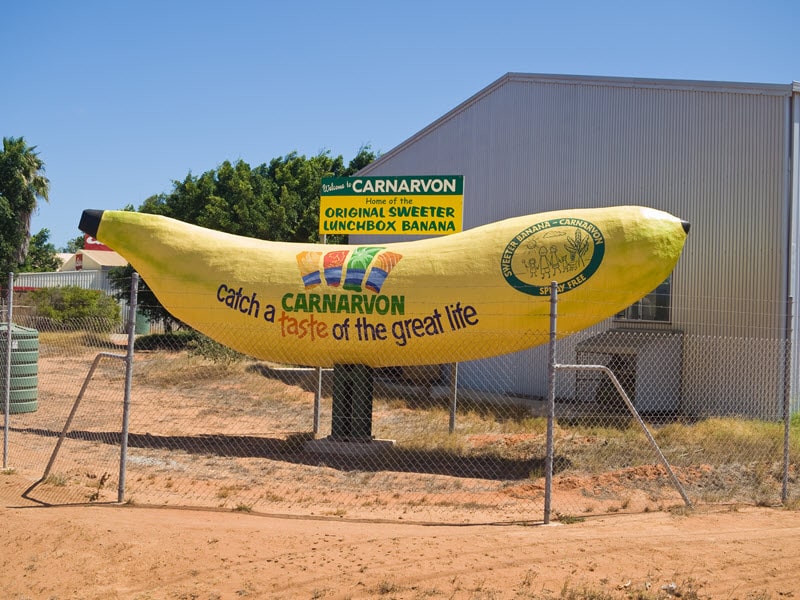 The unique giant banana located in Carnarvon, Western Australia.
Capricorn Holiday Park is within easy reach of all local restaurants and cafes. From great breakfasts to gourmet cuisine and take-away, all tastes are catered for.
1. Fascine Cafe 6701
A local favourite for a great cuppa to start your morning off right, paired with a scrumptious breakky. Don't miss a visit to the Fascine Cafe in Carnarvon's main street.
2. Westcoast Fish and Chips Carnarvon
Lovely fresh locally caught fish. Fresh salads, fish and other seafood not plastered in batter! Fast service. Check online or phone the shop to find out if it is open as it can be seasonal. Westcoast Fish & Chips offer great prices and great variety. There is also a fish and chip van called Fish Tails, located next to the Visitor Centre. They serve up fish and chip bites for just $10. Keep an eye on their Facebook for updates.
3. A Taste of Thai by Fon Carnarvon
This casual cosy restaurant offers a range of delicious Thai dishes, located right in the main town centre of Carnarvon. A Taste of Thai has racked up tons of 5-star reviews with local and visiting customers loving the delicious and fresh Thai food on offer.
Carnarvon inland adventures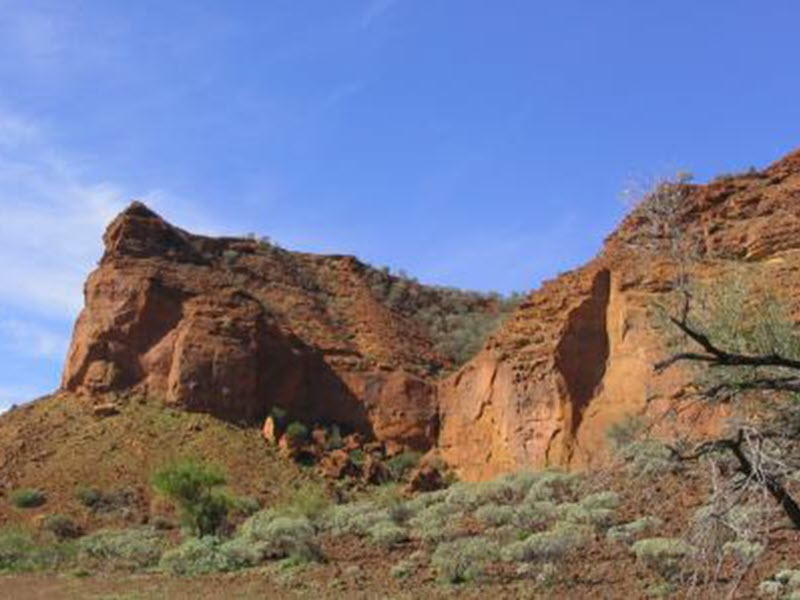 Scenic and rugged cliffs at Kennedy Range, east of Carnarvon, WA.
The Kennedy Range & Mt Augustus National Parks offer a wilderness-style experience that everyone can enjoy. The opportunity to get back to nature while camping beneath the stars and the stark ancient landscapes just outside of Carnarvon are unmissable. If you're creating a list of things to do in Western Australia, be sure to add a few things to do in Carnarvon and surrounds.
4. Kennedy Range National Park
Kennedy Range National Park, Western Australia is located 150 kilometres east of Carnarvon and extends for roughly 195 kilometres in a northerly direction from near Gascoyne Junction. If hiking or camping interests you, then Kennedy Range National Park is not to be missed.
5. Mount Augustus National Park
Mount Augustus National Park, Western Australia is located 460km east of Carnarvon and is home to the world's largest monocline, known as Burringurrah by the local Wadjari Aboriginal people.
Carnarvon water activities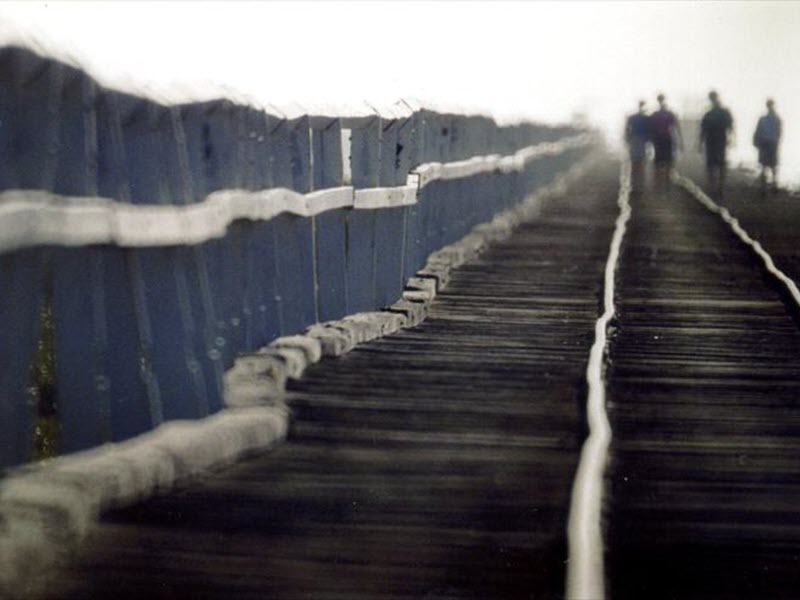 Stunning summer views over One Mile Jetty in Western Australia.
From the Capricorn Holiday Park in Carnarvon, you can enjoy day trips to superb onshore and blue water fishing, world-class surfing, wind and kite surfing. Not to forget sight-seeing, boating, snorkelling and more.
6. One Mile Jetty
The One Mile Jetty is the most popular spot in Carnarvon to wet a line. While no longer open to the public, head to the Jetty for a great photo opportunity and rich Carnarvon history. The One Mile Jetty Interpretive Centre is open most days of the year. Grab a coffee, wet a line or just enjoy a ride on the famous Coffee Pot Train.
7. Top Gun Gnaraloo Coast & Carnarvon Islands Charters
Book an adventure up the Carnarvon coastline to view Western Australia's amazing untouched landscape. Top Gun have tours and charters available for all ages, you're sure to have a memorable stay.
Carnarvon attractions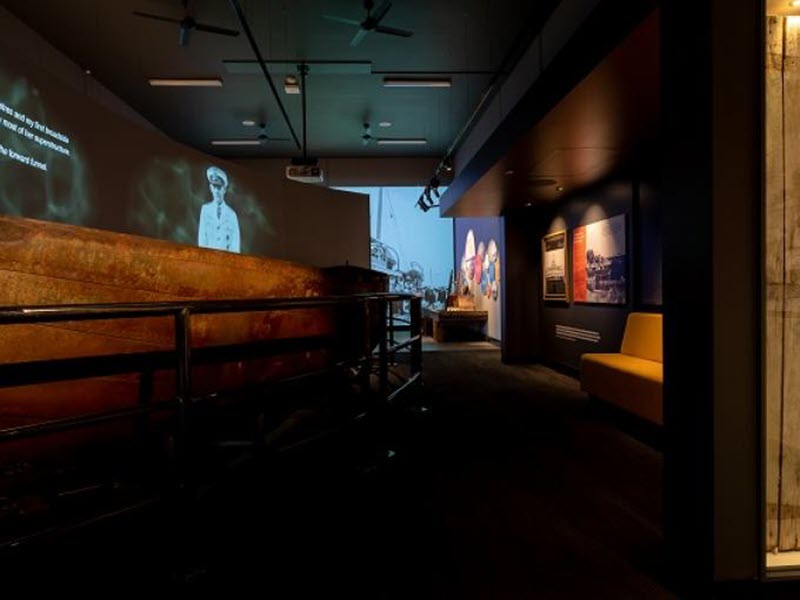 Explore the One Mile Jetty Interpretive Centre for a peak below the oceans surface.
From the Capricorn Holiday Park, it is easy to explore Carnarvon's vibrant CBD for great shopping and souvenirs. Take a walk along the redeveloped fascine foreshore and visit the interesting local historical sites.
8. Redeveloped Carnarvon shorefront
Redeveloped shorefront and town centre, for fun, picnics and family leisure all year round. BBQs, lawn areas, playgrounds and sheltered park seating are available to visitors.
9. Carnarvon Windfest
If you're visiting Carnarvon in January, get involved in the fun and adventure at Carnarvon Windfest. Taking place from January 11-14, 2024, gear up for a weekend of racing, freestyle and the great downwinder - a 40k downwinder!
10. Carnarvon Space & Technology Museum
Delve into the history of space and Carnarvon's involvement in the Apollo Space Program at the immersive Carnarvon Space and Technology Museum and interpretive centre. You'll want to allow a few hours here to soak it all up - from memorabilia, to interactive displays and more!