Published: Wednesday, 3 February 2021
For caravanning devotees and long-distance travellers, an ultra-high frequency citizen band (UHF CB) radio is an essential device. This is especially true if you go beyond the wilderness and bushland, and get all the way to the remote Australian outback where cell phone reception is weak to totally non-existent.
With a UHF CB radio, caravan owners and travellers can venture far and explore vast expanses of the outback without worrying about communication problems. If you do happen to run into any trouble (e.g. your vehicle breaks down or you get lost), you can use your trusty UHF CB radio to get help or access emergency services.
UHF CB radios are also quite affordable, with a basic option starting as low as $50. With so many benefits at such a low cost, we recommend adding it to your family camping checklist and packing it along with your other road trip essentials.
Of course, no one's stopping you from buying a fancier one with a bigger antenna and better reception. But after the initial thrill of procuring your own UHF CB radio and practising your Alpha-Bravo-Charlie (phonetic alphabet) mastery and a couple of pretend 10-4s, what happens next?
If you're planning to go on a grand tour of the outback or to explore the bushland, this handy guide to Australian UHF channels will guide you through using your radio on the right channels.
UHF explained
UHF CB is a class-licensed citizen band two-way radio service using the 476.4250–477.4125MHz radiofrequency intended for short-distance communications. The UHF CB band radio service is available for public access and is authorised by the governments of Australia, New Zealand, Vanuatu and Malaysia.
UHF CB provides 77 UHF channels, including 32 channels (16 output and 16 input) assigned to repeater stations.
Although the service is technically available to everyone, not all CB radio channels are allowed for use by just anyone for whatever reason. In fact, the penalties can be pretty stiff for anyone caught misusing certain UHF radio channels.
For example, people can face imprisonment or a hefty fine for the general misuse of the legally allocated UHF emergency channel, or a few hundred dollars for minor cases.
Therefore, it helps to know about CB radio channels in general, as well as legally restricted channels and proper UHF CB radio etiquette.
UHF channels for general use
Below is information from the Australian UHF channel chart you can refer to so you know which channel you should leave your CB radio on by default for general use:
Channel 18 for caravan owners/campers: If you own a 4×4 off-road camping truck or caravan, this is how people will find you in case something falls off the side of your camper along the way. This channel is for general use for off-road adventurers.
Channel 10 for 4WD clubs or convoys: This is the default general use channel, except if your club chooses to use a different channel. It is also commonly referred to as the national parks channel. Chat to other travellers and meet up to discuss your travels at a local caravan park in town.
Channel 40 commonly used by truck or oversized vehicle drivers: This channel is Australia's main road safety resource.
If you need to contact another camper or caravan owner, or a truck or 4WD driver, you can switch to the above channels (18, 10 and 40) as these are all shared channels and accessible to everyone.
That being said, there are other CB radio channels you can switch to for specific public information.
Channel 5 (or 35 – a repeater output channel) for emergencies only: In case you or someone in your convoy is hurt or injured and there are no other means of communication, channel 5 is the one you should use to get assistance. Both channels 5 and 35 are legislated by the Australian government and are reserved exclusively for emergency use. Any misuse, once proven, can lead to prosecution or substantial penalties.
Channel 29 is the road safety channel for Pacific Highway and Pacific Motorway: You can use this road safety channel if you want information on traffic or sudden closures or detours on these main roads.
Channel 11 to locate friends: In case you lose communication with a friend on a different channel, you can try finding them by using this call channel before moving to another channel.
General use channels: If you have a camper convoy with your friends, you can agree to switch on most channels for general use. For the general band, you can choose from channels 9, 12 to 17, 19 to 21, 24 to 30, and 39. If your radios have extended bands, you can select from channels 50 to 60, 64 to 70, and 79 to 80.
Legally restricted UHF channels
The channels below are legislated as a part of the Australian Communications and Media Authority (ACMA) UHF CB Class Licence. Any misuse or abuse of these channels is subject to penalties.
Channels 5 and 35 are reserved for emergency use.
Channel 11, the designated 'call channel', is meant only for initiating calls but not for discussions or conversations.
Channels 22 and 23 are allocated exclusively for telemetry and telecommand use or automated data communications.
Channels 61, 62 and 63 are reserved for future allocation, so voice transmissions are not allowed.
The sophisticated technology available today makes it easy to triangulate the location of any UHF radio user found to be abusing or misusing these channels. Therefore, it makes sense to stay off these frequencies - especially cb emergency channels when not in an emergency.
UHF CB radio etiquette
Using a UHF CB radio can be fun and exciting. However, just as there is caravan park etiquette to be observed, there are also rules to follow to ensure the trouble-free use of your radio.
When using a CB radio, remember:
Aside from keeping off legislated or legally restricted channels 22, 23, 61, 62 and 63, you can only use channel 5 (or 35) and 11 when it is absolutely necessary.
If you're using call channel 11 to locate a friend from your convoy, once you have established communication, you are expected to move to a different channel to continue your conversation. This way, the channel is freed up for other parties who need to use it. Short-distance one-on-one conversations should be continued on any available general-purpose channel.
Note that all communications on public channels can be heard by any user (or a repeater you are using) within range, so they can also join in. However, UHF CB radio users are generally well-behaved and observe proper etiquette.
If you know that the channel you are using is already being used (especially by locals in the area), show your courtesy by moving to another frequency.
There may be instances when you encounter trolls and new users who don't know yet how to behave. In such cases, just avoid trolls (which are rare) and politely inform newbies about radio etiquette, so they know better.
Fun and safe travels with your UHF radio
The UHF CB radio offers an enjoyable and unique way of staying connected with your friends, camping group or convoy. More importantly, it is an essential communication device you can use during emergencies.
So, to get the best use out of your UHF CB radio, consider the information and tips shared above next time you are out exploring Western Australia.
Read On...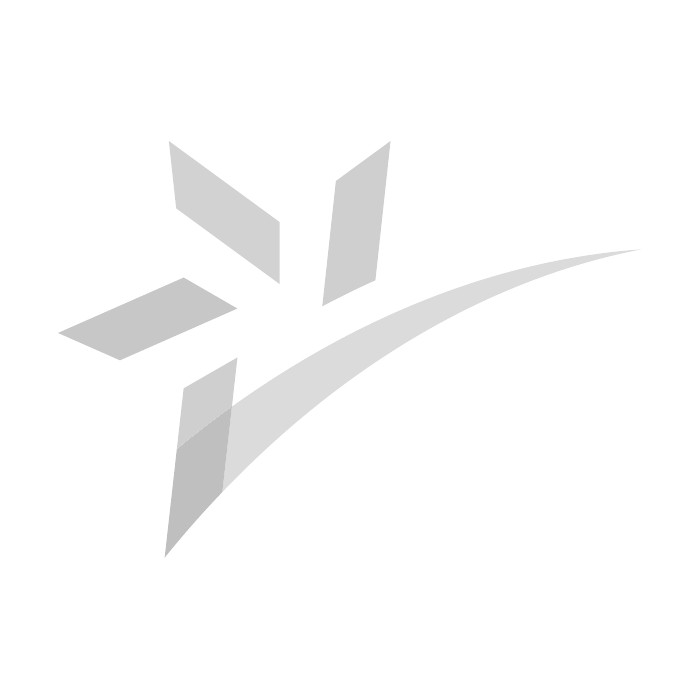 Finding parks with ensuite sites in Western Australia is easy with Summerstar. View our range of locations and what's included with your ensuite camping site.
Read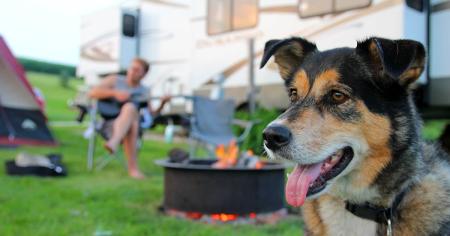 Don't want your four-legged pal missing out on the family holiday? Check out our dog-friendly camping guide for friendly advice and WA camping destinations.
Read