Published: Monday, 16 November 2020
If a Margaret River tour is on your bucket list this year, then you're in for a treat.
Margaret River is famous for its stunning beaches and surf spots, natural wonders, underground caves, boutique shops, outstanding wineries, mountain biking trails, hiking routes and more.
With so much to explore across the south-west you're sure to be left famished.
To help you find the best Margaret River breakfast spots, we've compiled a list including some of the best coffee and breakfast restaurant located in the south-west. Follow this list and you'll never go hungry when you finally embark on your Margaret River adventure in Western Australia.
Why coffee lovers should visit Margaret River
Bona fide coffee and breakfast lovers are sure to find the lively restaurant and café scene in the Margaret River region impressive and worthy of its own exploration.
Dressed in funky, industrial, homey or rustic décor, these coffee shops and Margaret River breakfast restaurants are excellent spots to do some people-watching as you iron out your plans before you tick of your list of things to do in Margaret River.
To make finding your special coffee or breakfast place easy, here's a list of must-visit coffee shops and breakfast restaurants located within or close to Margaret River.
Enjoy breakfast in Margaret River:
Margaret River coffee & breakfast map
1. Blue Ginger Fine Foods & Café
7/31 Station Rd, Margaret River WA 6285
The Blue Ginger Fine Foods & Café is a cafe, deli, coffee shop and grocer in one.
Proudly serving delicious food and brews sourced locally, this café and restaurant offers gluten-free, sugar-free, vegan, vegetarian and paleo options. In fact, their food is so varied even 'ancient grainers' have a place here, as well as regular omnivores.
When you dine here, be on the lookout for their daily specials for breakfast and lunch to enjoy the hearty fare they serve. And while you're at it, drop by their deli and grocer where you'll find whole foods, organic products and so much more.
2. Drift Cafe
1/72 Willmott Ave, Margaret River WA 6285
The lovely and cosy Drift Cafe is one of many popular Margaret River restaurants and coffee shops, serving fresh and healthy food, as well as the finest coffee around. They even make their own almond milk!
Enjoy their all-day breakfast menu (except for their eggs Florentine) and light meals available from 11:30 am onwards. They also serve healthy and freshly prepared smoothies and shakes.
3. Gourmet Food Merchant
4 Bottrill St, Cowaramup WA 6284
Located in the town of Cowaramup, just a few kilometres away from Margaret River, Gourmet Food Merchant offers more than just great-tasting coffee.
Aside from serving delectable brews made of locally roasted and ethically sourced Margaret River coffee by the Margaret River Roasting Co., the Gourmet Food Merchant offers arrival and gift hampers filled with select fresh produce and gourmet food, grazing tables for large parties, gourmet picnic boxes and fresh flowers!
So, don't be surprised if the people you see leaving this delightful coffee establishment have a latte, cheese, crackers, jam, honey and even a bouquet of fresh flowers in tow.
While you're visiting Cowaramup, be sure to check out the local Margaret River breweries.
4. Merchant and Maker
8/35 Dunn Bay Rd, Dunsborough WA 6281
At Merchant and Maker, you will enjoy not only superb coffee but also super friendly service.
Known as a hub for artisan coffee and gourmet food, they also offer gifts, grocery items, catering, hampers and gift baskets. They have an online store, too. So, in essence, Merchant and Maker is your one-stop shop whenever you need to journey down south.
5. Sidekick Café
5/110 Bussell Hwy, Margaret River WA 6285
Sidekick Café Margaret River is a hipster's dream – it is an eco-responsible café that uses compostable straws and paper goods and practises BYO-takeaway cups. Of course, people from all age groups and inclinations are very much welcome here – even your pets!
Serving snacks and light meals for typical meat-eaters, as well as for vegetarians, vegans and those who are on paleo and gluten-free diets, Sidekick is a home-grown Margaret River favourite.
Also, prepare to be amazed by their delectable baked goodies and delightful chai.
6. The Larder
67/1 Resort Pl, Gnarabup WA 6285
One of the most highly raved breakfast places near Margaret River, The Larder is your go-to place for fabulous breakfast hampers, take-home meals and picnic baskets.
Located right next to the beach, The Larder is the perfect place to just relax and leave your worries behind as you sample their sumptuous breakfast meals and luxuriate in the warmth of your coffee.
7. The Margaret River Bakery
89 Bussell Hwy, Margaret River WA 6285
The Margaret River Bakery is a seriously perfect European-inspired coffee place with to-die-for breakfast meals and baked treats – and, yes, excellent coffee.
Their generously sized breakfasts and lunches are legendary, whilst their cakes and pastries are heavenly – great for pairing with their delicious coffee expertly whipped up by their expert baristas.
8. White Elephant Café
Gnarabup Rd, Margaret River WA 6285
Enjoy scenic ocean views as you enjoy breakfast or sip your coffee beachside at the White Elephant Café. Here, you can savour your hearty breakfast or lunch, or simply sip your choice of beverage (perhaps even some Margaret River wine) with the sight and sound of gentle, lapping waves in the background.
Its choice location makes the White Elephant Café a popular hangout for locals and visitors alike, so try to be early if you want to make time for a proper breakfast.
9. Yahava Koffeeworks
2/2 Andrews Retreat, Margaret River WA 6285
Considered a haven for coffee aficionados in Margaret River, you can while away your time in Yahava or just go to their drive-through for a quick pick-me-up.
However, the better alternative is to spend some time pottering about their store to learn more about coffee, different bean varieties and information regarding where and how they source their coffee.
You can even book a coffee safari around Perth and Margaret River.
Margaret River – An epicurean's paradise
Margaret River has so much to offer when it comes to coffee and delicious breakfast food. Sadly, we couldn't include every single great café and breakfast restaurant located in and around the Margaret River region on this list.
So, why not set aside a few days just for food exploring when you visit Margaret River?
Spend a little extra time here to be able to explore and sample all the early morning delights you shouldn't miss when you go to this side of Western Australia.
Planning to visit Margaret River soon?
Book your accommodation with Summerstar Tourist Parks staying at Margaret River Tourist Park or Riverview Tourist Park.
Read On...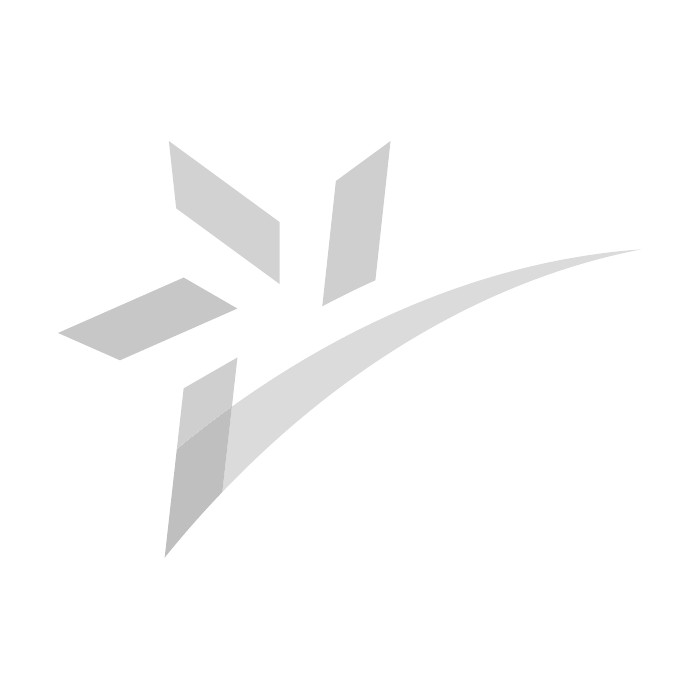 Find the best time to watch whales migrating across the WA coastline with Summerstar Tourist Parks. Add these locations to your whale-watching bucket list.
Read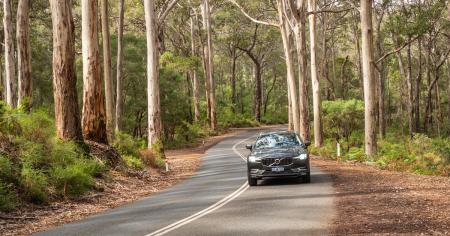 Just a 3-hour drive from Perth, Margaret River is an undoubtedly beautiful destination, and it's one of Western Australia's favourite spots. Follow our guide.
Read