Published: Wednesday, 24 June 2020
One of the first responses of governments around the world to the COVID-19 pandemic was to shut down their borders and restrict travel, and even enforce lockdown measures. What this means is that a lot of people have spent the last few months confined to their own homes. But restrictions are slowly starting to ease, and people are taking advantage of their newfound freedom by returning to the outdoors that they've been cut off from for months now.
Some are taking day trips to nearby parks and green spaces for picnics, or to explore the hundreds and thousands of kilometres of nature trails. Others are planning longer trips, wanting to spend whole weekends and longer at West Australian caravans parks so they can be as close to nature as they can get.
One of the attractions drawing a lot of attention is the newly opened Kalbarri Skywalk, just a short drive from Kalbarri Red Bluff Tourist Park.
Kalbarri Skywalk in Western Australia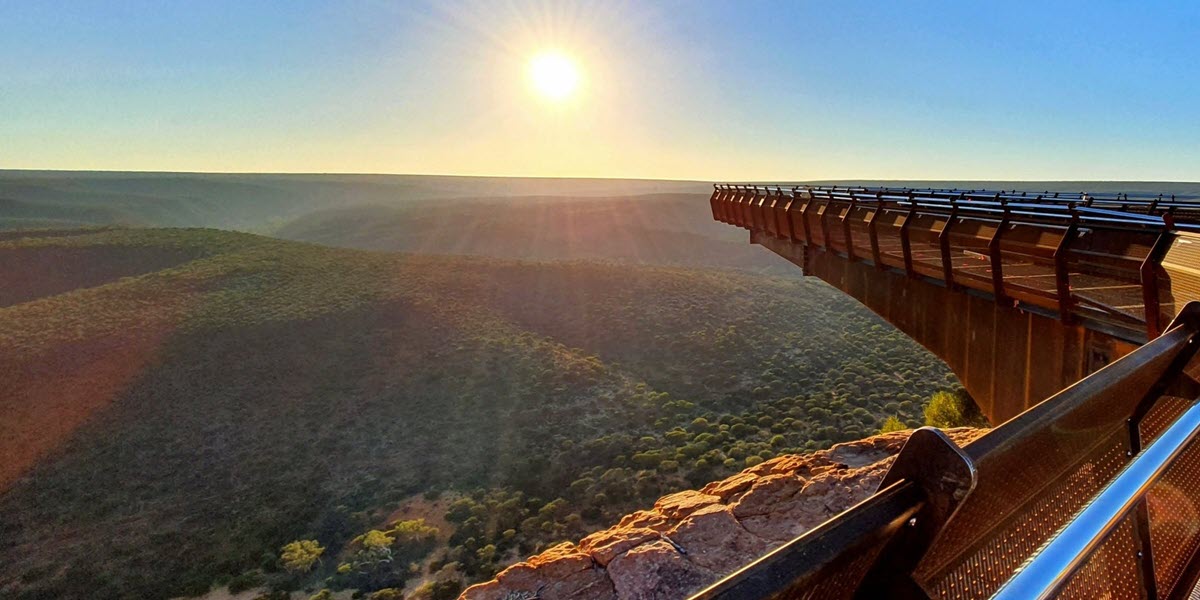 The engineering behind the Kalbarri Skywalk is as impressive as the attraction itself. The two cantilevered steel structures are anchored deep into the sandstone and allow anyone who visits to look right down into the gorge below through steel mesh.
While the drop may not be as slightly terrifying as what you can experience from the skywalk in the Grand Canyon, the larger of the two skywalks extends an impressive 25 metres over the edge of the gorge, making one feel like they are walking out over nothing.
Later this year, Kalbarri National Park will be opening an environmentally friendly kiosk right by the Kalbarri Skywalk that will be designed to run on low to nil emission using an off-the-grid power/energy system. Until then, everyone who visits is advised to carry a personal supply of water and snacks as there is nowhere to get fresh water until the kiosk opens.
As with any natural tourist attraction taking your rubbish away or disposing of it responsibly is essential if you want the attraction to retain its awesome natural beauty so others can experience Kalbarri in as much glory as you did.
Another thing that makes the Kalbarri Skywalks such an amazing attraction is that they are universally accessible. People of all ages and physical abilities are welcome to visit and able to enjoy feeling like they are floating above the beautiful vista of the Murchison River Gorge spread out below them.
Kalbarri National Park – Home to Kalbarri Skywalk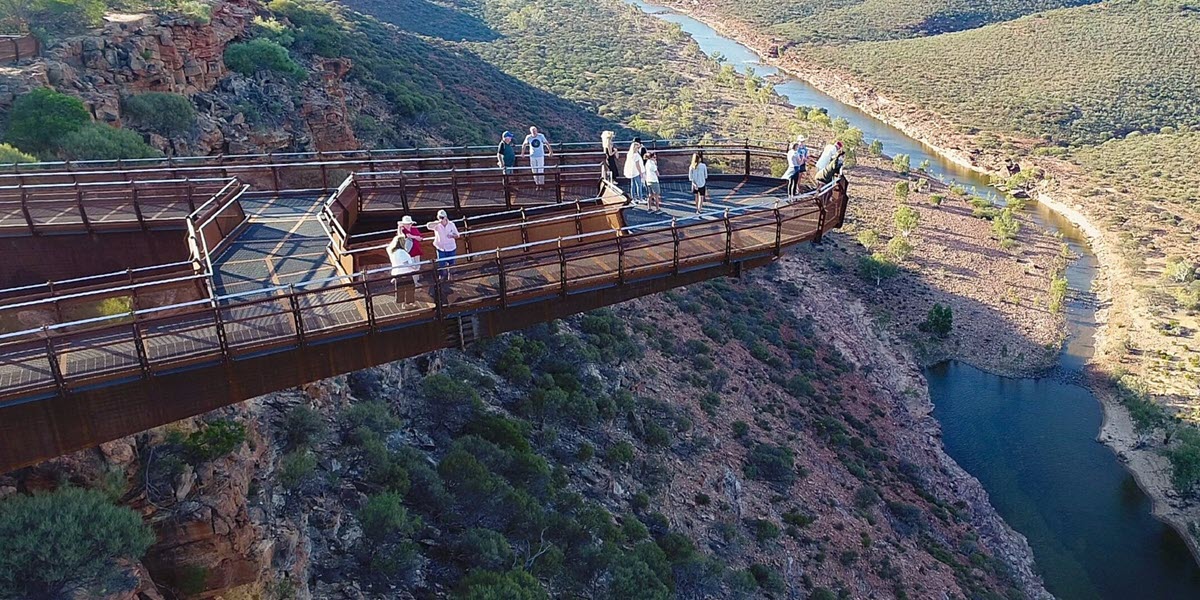 Established in 1963, the Kalbarri National Park covers almost 2,000 square kilometres. It is most well-known for jagged Tumblagooda sandstone cliffs that march along Australia's Coral Coast, a natural bridge, and the 800 species of wildflowers that bloom throughout the park. Twenty-one of these wildflowers can only be found along the clifftops and gorge country the park is famous for.
Another attraction that makes the park so popular is a short one-kilometre return walk to a vantage point known as Nature's Window. Made famous by Instagram users around Australia, a stunning view of the Murchison River Gorge is naturally framed by an opening in the layered sandstone. An opening created by nothing more than years and years of the wind blowing across the area.
And if you have been to Nature's Window in the last couple of years, then you may have been able to see the ambitious project mid-construction as they are located right across the bank from each other.
And if breathtaking views of nature aren't your thing, then the engineering marvel of the Skywalks themselves should be more than enough to attract you.
Check out these attractions after Kalbarri Skywalk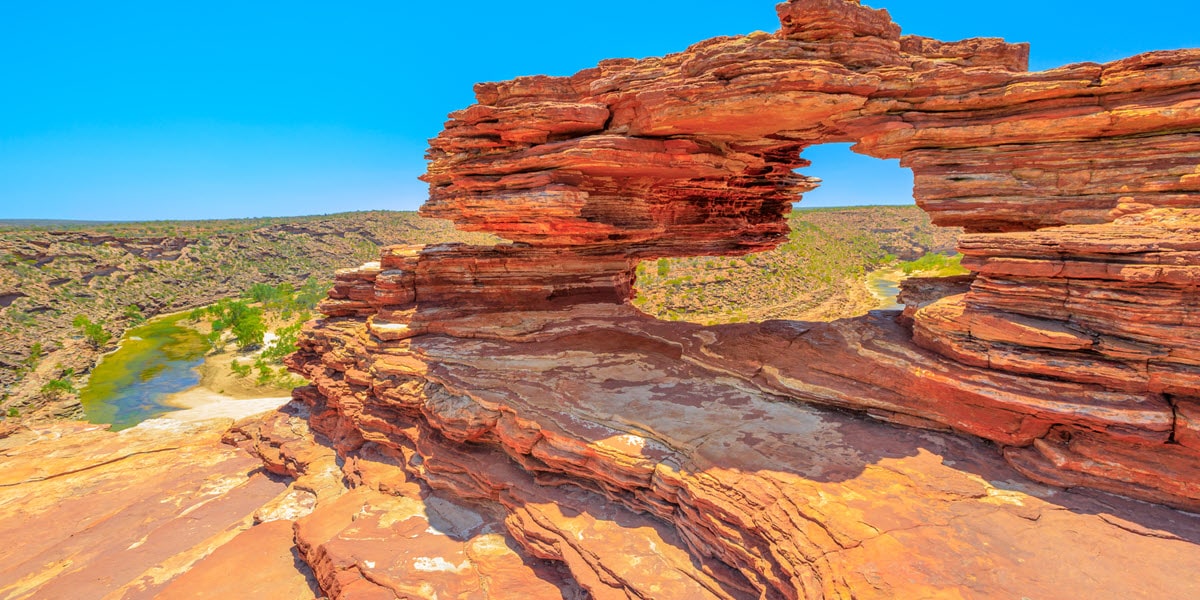 Planning to book some Kalbarri accommodation and stay a while exploring the beautiful Kalbarri landscape? Check out these other amazing Kalbarri locations.
Sightsee at Natures Window
One of the other sites you might want to visit in Kalbarri National Park once you've had your fill of the Kalbarri Skywalk is Nature's Window. But further south in the park, you'll also find the Z-Bend Lookout where you can enjoy what many consider to be the most breathtaking view of the park until now. What's more, there are two different walking trails for hikers to enjoy.
Picnic at Ross Graham Lookout
If you'd rather have a picnic along the Murchison Rivers banks, you can head to the Ross Graham Lookout. For 360-degree views of the park, you can head to Meanarra Hill. Once you've had your fill of the inland gorge sites, you can head to many equally stunning coastal sites which also happen to be free to visit.
Coastal views from Kalbarri Natural Bridge
One of the most well-known coastal sites is the Kalbarri Natural Bridge, a popular spot to watch out for marine life. And if you happen to be visiting between June and November, keep an eye out for majestic whales making their way to warmer waters. From the bridge you will be able to see Island Rock, reminiscent of the Twelve Apostles, this sea stack was once part of the shoreline but now stands on its own out in the ocean.
See soaring eagles at Eagle Gorge Lookout
From Eagle Gorge Lookout, you'll be able to watch the wedge-tailed eagles that the gorge is named for soaring through the sky in search of their dinner or take a walk down to a secluded beach where you can wet your toes while having a picnic. Remember there are no lifeguards though, so resist the urge to take a proper swim out beyond the breakers.
Fish & swim at Red Bluff Beach
If you enjoy fishing or have kids who only want to swim all the time, Red Bluff beach is the place to go. The picturesque white sand contrasted against the striking rust-red rocks of the area makes this a stunning vantage point for amazing photographs, both of the scenery and as backdrops for family memories, especially at sunset. And once again, you should keep an eye out for those migrating whales!
Remember that it is free to visit any of the coastal sites located in Kalbarri National Park, but it will cost $15 per vehicle with a maximum of 12 passengers if you want to visit any of the inland gorge sites and that includes the Skywalks. These sites are also only open from 6 am to 6 pm. Thanks to the improved roads the park now boasts, any of these inland sites can be accessed with a normal 2WD vehicle as well.
Kalbarri National Park only allows day visitors, so, unfortunately, no camping is allowed. But if you're looking for an affordable, family-friendly base from which to explore everything this park has to offer, then the Summerstar Kalbarri Red Bluff Tourist Park is the perfect venue to do just that. They even have pet-friendly accommodation for those who love to travel with their furry family members!
Images: Tourism Western Australia & Australia's Coral Coast
Read On...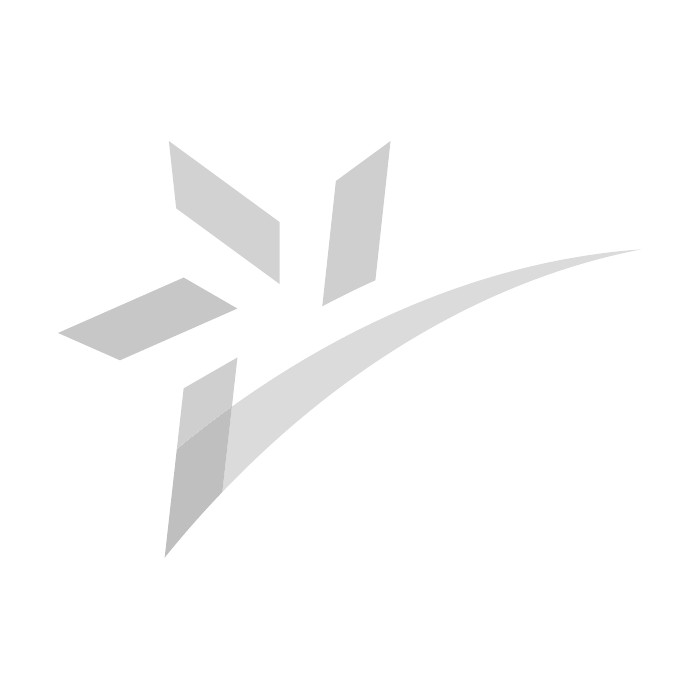 Find the best time to watch whales migrating across the WA coastline with Summerstar Tourist Parks. Add these locations to your whale-watching bucket list.
Read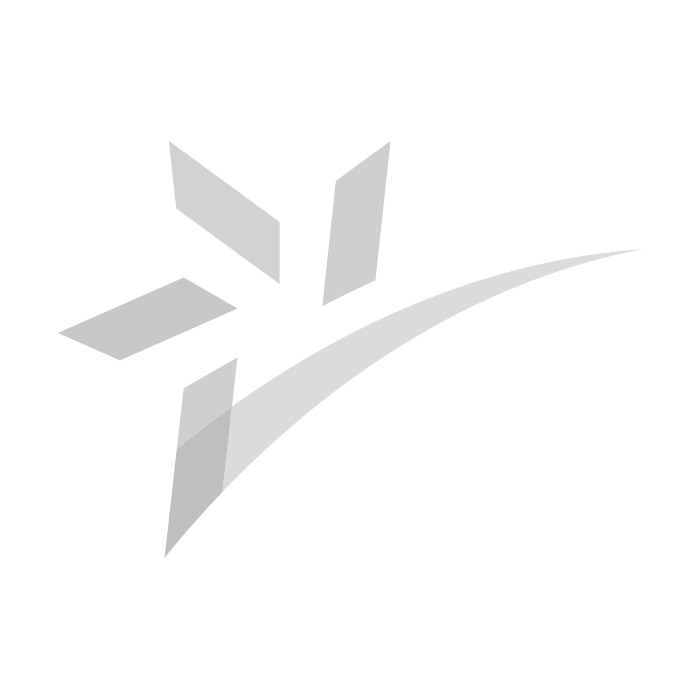 If you're planning a holiday to Broome, we've put together the ultimate 7-Day Perth to Broome road trip guide with a list of unmissable stops. Plan your trip!
Read