What's better than exploring the beautiful beaches of Western Australia on a camel?
Broome in the north west of Western Australia is home to so many amazing natural landscapes, beaches and tourist attractions. To combine all three with one, you should definitely consider bouncing down to Cable Beach for a unique and scenic Cable Beach camel ride!
All Broome camels are well looked after and live in good conditions, with the owners of local camel ride tours showing great appreciation for the placid animals.
If you're looking for things to do in Broome and a Cable Beach camel ride is on your must-do bucket list, here's what to know:
Camel riding tours in Broome
There are a few Broome camel tour providers who offer rides down Cable Beach, each with their own pricing and session times. We recommend checking their website and social media pages for reviews from customers when selecting which one is right for your travel group or family.
Broome Camel Safaris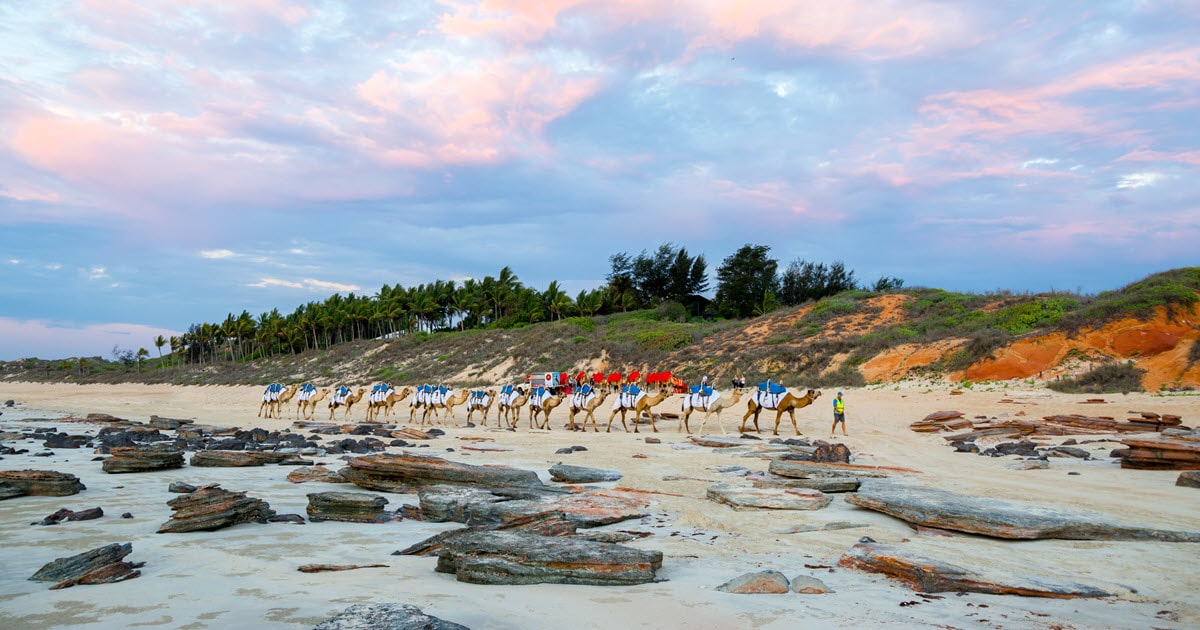 Look out for the blue-clad camels owned by Alison Bird and take a ride on these happy and friendly camels. Broome Camel Safaris is the one of the most popular options for camel rides in Broome.
Personalised Group Tours: You can book a group tour for conferences, school groups, large families, and bus tours. You will have to contact them for a quote, but it's a beautiful group activity!
Weight Limit: Strictly 90kg per person. Children should weigh 60kg or less, or they will be charged as adults.
Morning camel tour
This tour is seasonal; you get to see Cable Beach while it's untouched and quiet. You will head north along Cable Beach, and you will have tons of photos of yourself and the camel train to have some keepsakes of this extraordinary experience.
Duration: Approximately 60 minutes.
Pricing: The price starts at $50.
Pre-sunset camel rides
This tour offers great value. You'll get to learn about your camel and enjoy a relaxing experience. You'll also get some beautiful photos after a pre-sunset camel ride as the sky starts changing colour.
Duration: Approximately 45 minutes.
Pricing: Infants are $10, children $40, adults $55.
Sunset camel tour
A sunset camel ride is a phenomenal experience. Watching the sun go down while taking a ride on one of these beautiful creatures is unmatched. It is one of the best ways to see Cable Beach. And at the end of the tour, you can treat the camel to a carrot!
Duration: Approximately 90 minutes.
Pricing: $75 for a child and $105 for an adult.
Red Sun Camels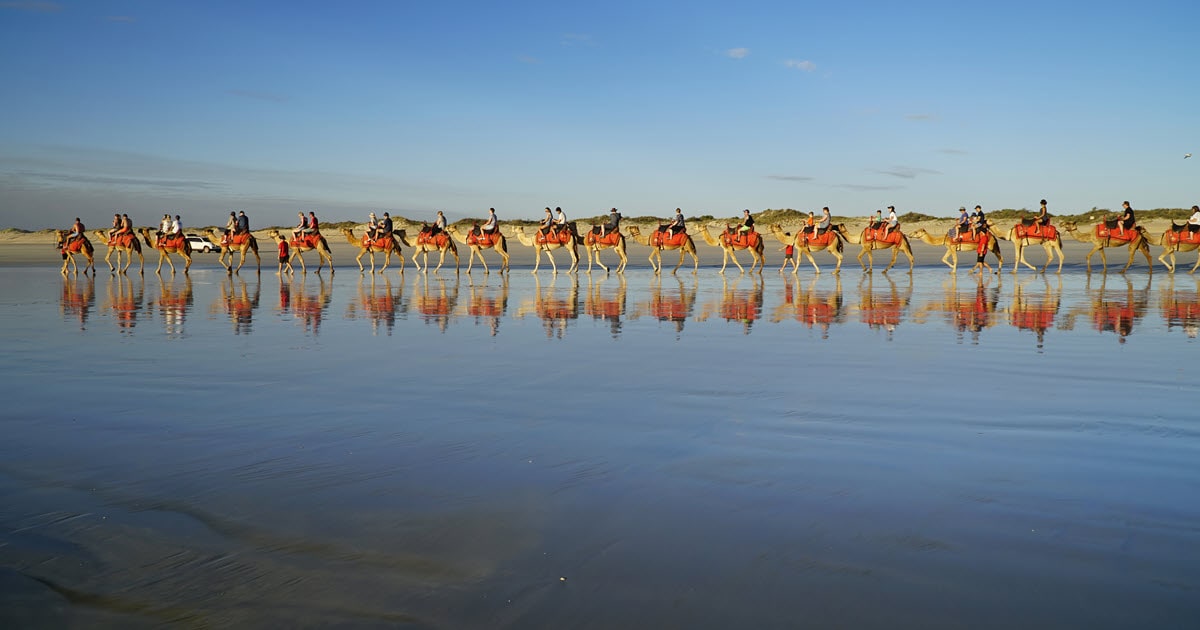 Red Sun Camels has over 40 camels. You'll notice them as the camels in red on Cable Beach, and you'll receive a complimentary drink on some of their tours.
Weight Limit: 100kg max per person.
Red Sun Camels Gift Vouchers: You can buy gift vouchers for every tour they offer to give your family and friends a magical experience.
Sensational sunset tour
This is their most popular tour; it is informative and relaxing. Cable beach is one of the best locations to enjoy a Broome sunset, making for a very photo-friendly landscape.
Duration: Approximately 1 hour.
Pricing: Infants cost $20, children $80, and adults $110.
Pre-sunset sampler tour
A short ride along the waters of the Indian Ocean.
Duration: Approximately 30 minutes.
Pricing: Infants cost $23, $46 per child, $63.25 per adult.
Magical morning tour
Breathe in the fresh air and enjoy the start of the day with friendly camels and camel operators on these camel rides.
Duration: About 40 minutes.
Pricing: Infants $20, children $50, adults $80.
Sundowner Camel Tours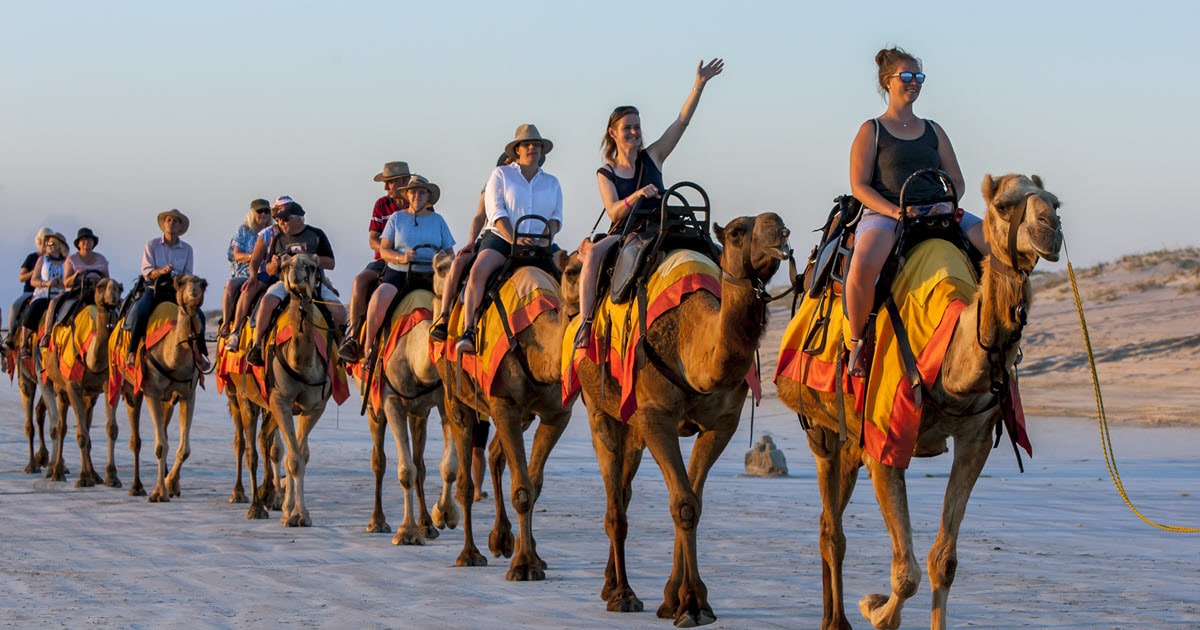 These camels are dressed in yellow. Enjoy a leisurely and memorable ride down Cable Beach, take in the sea breeze and enjoy the spectacular views with Sundowner Camel Tours.
Weight Limit: Maximum of 90kg per person.
Pre-sunset rides
Take in the beauty just as the sun begins to go down.
Duration: Times vary according to the season.
Pricing: Adults $50, children $40, infants $10.
Sunset camel ride
Sunset camel rides are unbeatable. Enjoy a relaxing experience while the sun paints the sky with colour.
Duration: Times vary according to the season.
Pricing: Adults $100, children $70, infants $10.
Where to stay in Broome?
A great place to stay is our very own Broome Caravan Park.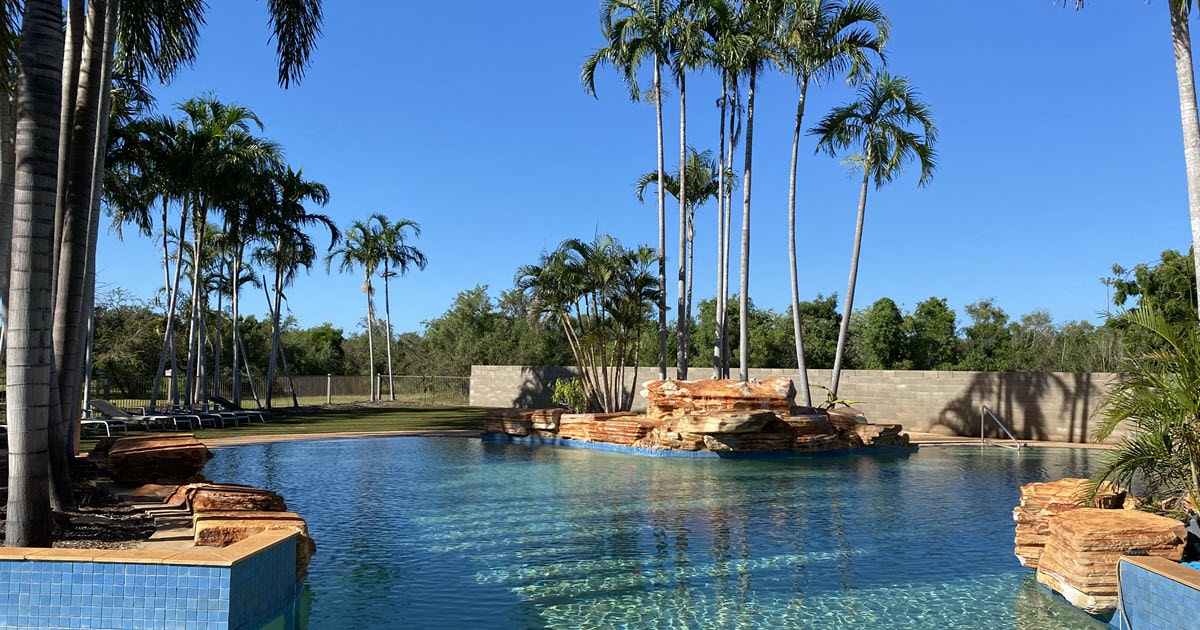 It is close to Cable Beach and offers a relaxing and peaceful stay. It accommodates solo travellers, families, and couples. There are park homes and chalets; guests can also sleep in a tent or a caravan. It has all amenities and is pet-friendly (terms and conditions apply) and affordable!
Book a Broome camel ride today!
You're in for a treat with Broome's camel tours. Riding along the beautiful Broome beaches with these gentle giants will be an unforgettable, magical experience.
When visiting Australia, a camel ride should be on the top of your to-do list. So get booking now - you won't want to miss out!