Are you travelling from Perth to Walpole, WA?
The nonstop drive is only 435 km, so you'll likely get there in under 5 hours. However, if you're not in a rush, this drive could be the perfect opportunity to explore some great spots throughout the south-west of Australia!
If you add a few more hours to your trip to do some sightseeing, we're certain you won't regret it.
Not sure where to start? No problem.
We know all the best places to stop during a Perth to Walpole road trip, from delicious restaurants to beautiful beaches. If you're doing a Walpole to Perth drive instead, simply follow this guide in reverse.
1. Leave Perth for Rockingham
After packing all your road trip essentials, we recommend starting your road trip from Perth to Rockingham in the morning.
It's a lovely time of day to drive along the coastline while looking out on the majestic Swan River. The drive is quite easy, with very few twists and turns, so feel free to take your time and enjoy the views.
You'll arrive in Rockingham after about 40 minutes of driving.
Enjoy breakfast at Rockingham beach
Now that you've arrived in the City of Rockingham, it's time to enjoy some breakfast at the beach!
There are over 30 restaurants within just 0.5 kilometres of the scenic Rockingham Beach, many of which offer takeout that you and your fellow road trip travellers can go enjoy while looking out on the water.
Among those great restaurants are Lu Lu's, the Palm Beach Café, and Chandler's Kitchen. If you've got time, you can go for a quick swim in the turquoise sea.
There are also plenty of playgrounds to keep kids busy! Just be sure to use the washroom before getting back in the car, as you've got a long drive ahead before your next stop.
2. Leave Rockingham for Bunbury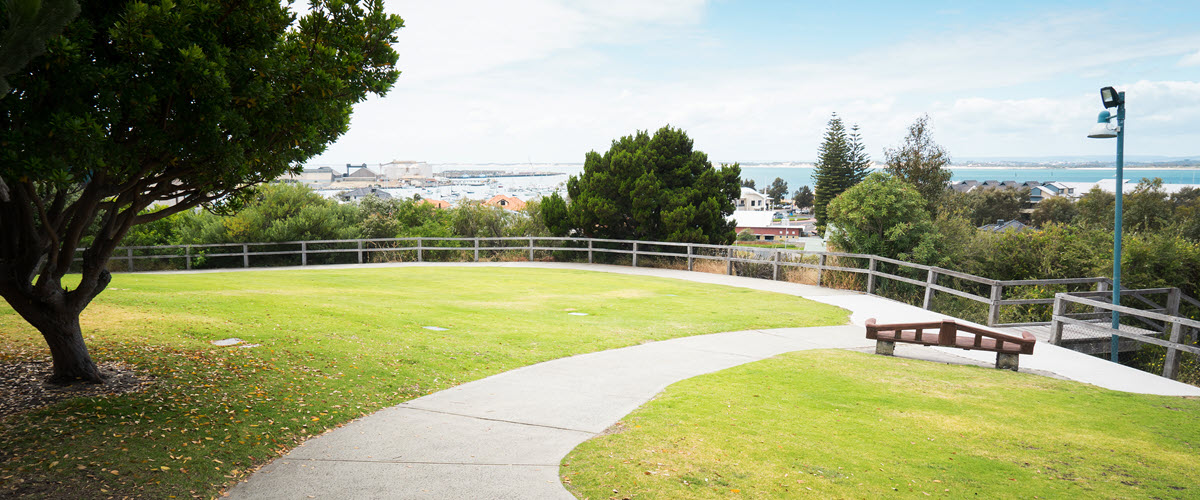 Now begin your 90-minute road trip to Bunbury further south!
The drive itself is similar to that of Perth to Rockingham in that it's relatively straightforward, with an almost constant picturesque ocean view on your right.
Do some shopping and sightseeing in Bunbury
Once you've arrived in the port city of Bunbury, check out their famous Bunbury Farmers Market. It's loaded with the freshest fruits and vegetables you'll find in the area, along with some amazing soup, pies, and other ready-made meals.
Full from breakfast? Take some food with you to enjoy at your accommodation in Walpole!
If you'd rather do some sightseeing, and don't mind stairs, check out the Marlston Hill Lookout Tower. The tower offers a spectacular 360-degree view of the entire city, the ocean, the bay, and the Bunbury Lighthouse. If you have an extra hour or two to spare, they also have a Wildlife Park that's home to over 60 varieties of native animals.
3. Head To Bridgetown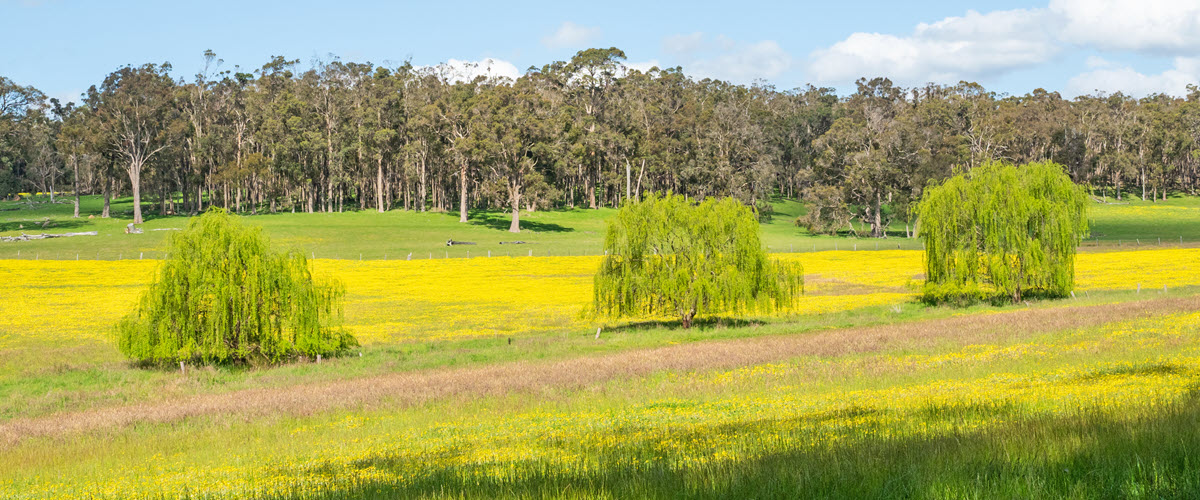 If you're done exploring Bunbury, it's time to road trip towards Bridgetown!
The drive to Bridgetown takes just one hour. All you have to do is stay on route 1 and you'll drive straight into this welcoming small town of just over 2,800 people.
Check out Bridgetown's Jigsaw Gallery
Yes, you read that right.
The Brierley Jigsaw Gallery is home to the smallest and largest jigsaw puzzles in the world, which you can view alongside their many other eye-catching puzzles on display.
The admission price is incredibly cheap, even for a large family. It's truly one of the most unique places you can visit in Western Australia. It's also located within walking distance of Bridgetown's art museum, The Rabbit Hole.
Would you rather go for a walk after all the driving you've been doing?
The Blackwood River Park in Bridgetown is the perfect spot for a short walk and a picnic, especially if you've held onto some snacks you bought at the Bunbury Farmers Market. If you're visiting during spring, you can also enjoy some WA wildflower sightseeing with fields of yellow wildflower blooming throughout Bridgetown.
4. Drive towards Manjimup
After spending about 30-45 minutes in Bridgetown, you can start driving towards Manjimup. The drive to Manjimup is the shortest of them all at just 30 minutes.
Just stay on route 1 and you'll be there before you know it.
Drink wine and explore Manjimup
If you haven't eaten since breakfast, you may want to start your time in the town of Manjimup with some food. Thankfully, you'll have no trouble finding great food at the restaurants in the area, including Southern Roasting Co., the Two Little Black Birds Cafe, and Tall Timbers.
If you'd like some wine to help you unwind as you near the end of the day's adventures (and you're not the driver), Truffle Hill and Chestnut Grove are worth a visit.
Once you've eaten, there's plenty of other activities to do in Manjimup.
This includes walks at the Shannon National Park, the Manjimup Heritage Park, Four Acres, and One Tree Bridge. If looking for another great view, you can try climbing the Diamond Tree, though you might not want to attempt this if you've filled up on wine at one of the destinations above.
5. Leave Manjimup for Walpole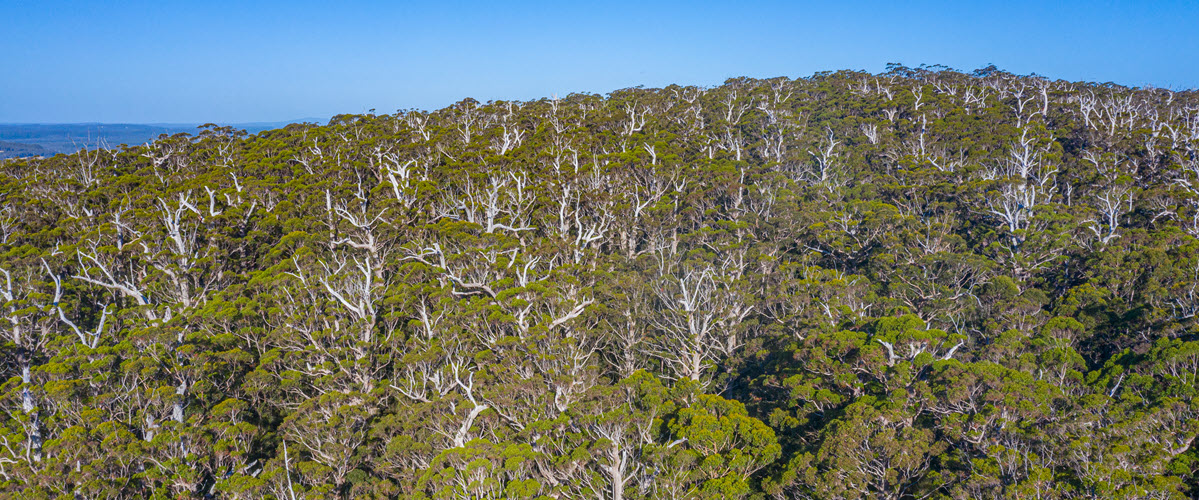 The final thing for you to do now is head for your accommodations in Walpole which takes about 70 minutes. To ensure that you take the 70-minute route and not the 100-minute route, just stick to route 1 for the entirety of the drive.
The only reason to take the 100-minute trip on route 102 is if you plan on driving through or staying at a nearby spot in Mount Frankland North National Park (peek at your map to be sure!).
Enjoy your time in Walpole
Your WA road trip may be over, but that doesn't mean the adventures have to stop in Walpole.
There are also lots of things to do in Walpole, including a challenging 18-hole golf course and an unforgettable treetop walk in the Tingle Forest located within Walpole-Nornalup National Park. If you're visiting between July to September, we also recommend heading to the beach or one of the local lookouts to enjoy whale watching as they migrate along the coast.
There are some incredible places to stay in Walpole.
For a comfortable waterfront destination, we recommend enjoying a relaxing stay at Walpole Rest Point Caravan Park.