With endless forests and wilderness as far as the eye can see, Walpole welcomes travellers and international guests to a relaxing getaway, away from big city life. Take it slow kayaking through the calm rivers in the region or test your fears of heights and walk amongst towering trees or a suspended skywalk.
So, are you looking for things to do in Walpole?
Summerstar has put together the ultimate Walpole travel guide for visitors to the region. Better yet, you can book your Walpole accommodation and experiences right here on the Summerstar website – it doesn't get much easier than that!
Find things to do in Walpole below.
Things to do in Walpole
Walpole weather
Find the best season to book a trip to Walpole.
| | | |
| --- | --- | --- |
| Summer | Dec, Jan, Feb | 13°C - 25°C |
| Autumn | Mar, Apr, May | 12°C - 24°C |
| Winter | Jun, Jul, Aug | 9°C - 18°C |
| Spring | Sep, Oct, Nov | 10°C - 22°C |
Walpole activities map
Walpole tours and cruises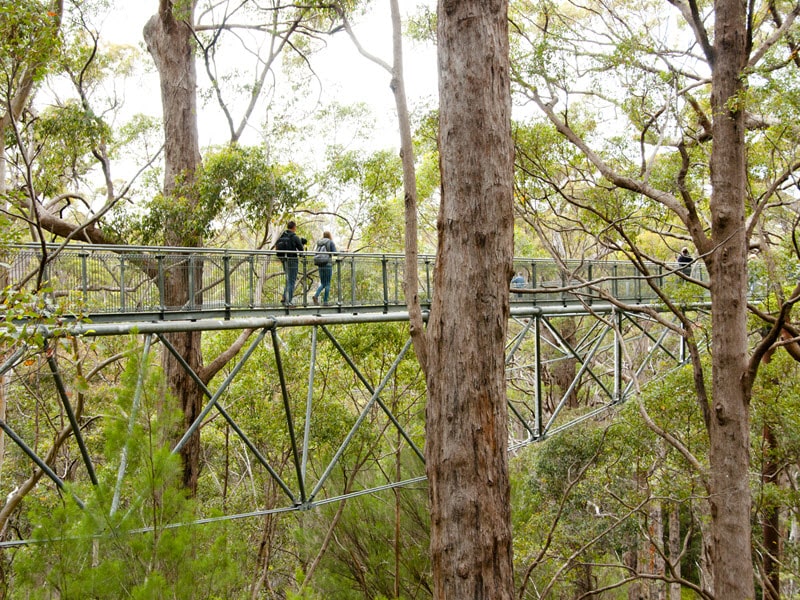 Take to new heights with a walk amongst giant trees in Walpole.
Walpole is well-known for its expansive natural wonders including the valley of the giants, lush green forests and waterways flourish with local wildlife. Book a local Walpole tour for guidance through the very best Walpole has to offer.
1. WOW Eco-Cruises Walpole
Book an eco-cruise with the team at Wow Wilderness down the Walpole & Nornalup Inlets. Run daily from 10 am, the eco-cruise will take you down the local waterways to experience a calm sightseeing adventure.
2. Naturally Walpole Tours
Naturally Walpole Tours offer between 2 half-day tours; the Walpole Wilderness Premium Tour explores the natural highlights west of Walpole and the Tree Top Walk Deluxe Tour covers highlights east of Walpole.
3. Valley of The Giants Tour
Walk amongst gigantic Tingle Trees with a Tree Top Walk through the Valley of the Giants. The walk is suspended 40 metres high so you can look out over the lush green forest.
Walpole cafes and restaurants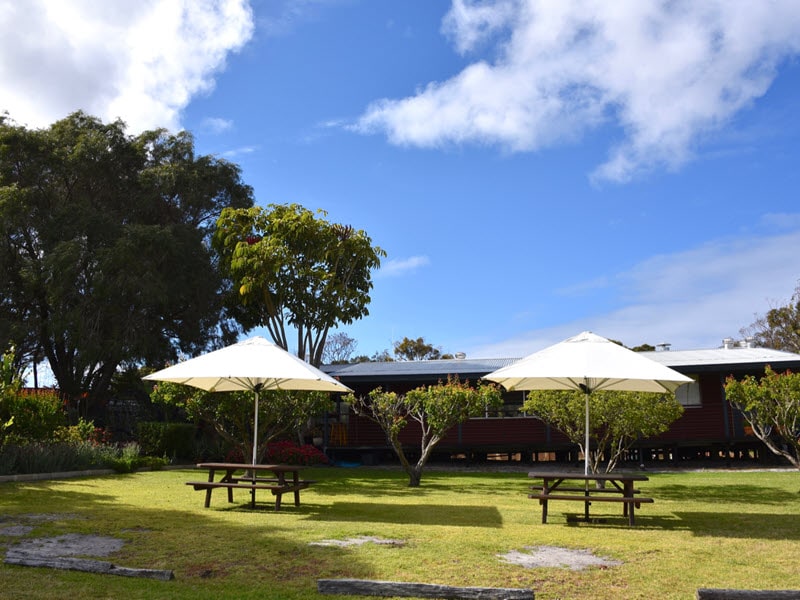 Enjoy some local cuisine at one of the many popular restaurants in Walpole.
Find local delicacies, delicious produce and the regions best coffee in Walpole, Western Australia. After a day exploring the local natural wonders of the South West, stop in for a coffee refreshment or full main meal at one of the local cafés and restaurants.
4. Top Deck Café Walpole
Stop in for a coffee and bite to eat at Top Deck Café in Walpole. Delicious fresh coffee, cakes and casual meals are available for lunch and dinner.
5. Flaming Hot Takeaway
Need a quick and easy meal after a long day exploring the Walpole wilderness? Stop in at Flaming Hot Takeaway for a delicious fresh meal you'll love.
6. Thurlby Herb Farm
Don't forget to pop in and see the unique range of aromatic herbal products available at Thurlby Herb Farm. Locally produced, you'll find delightful and aromatic handmade soaps and more.
7. Tingles Bakehouse
With a passion for producing nature-friendly food and hot drinks, Tingles Bakehouse specialises on providing delicious locally sourced and produced food. Stop in for a tasty coffee and meal after adventuring through the expansive local wilderness.
Walpole vineyards and breweries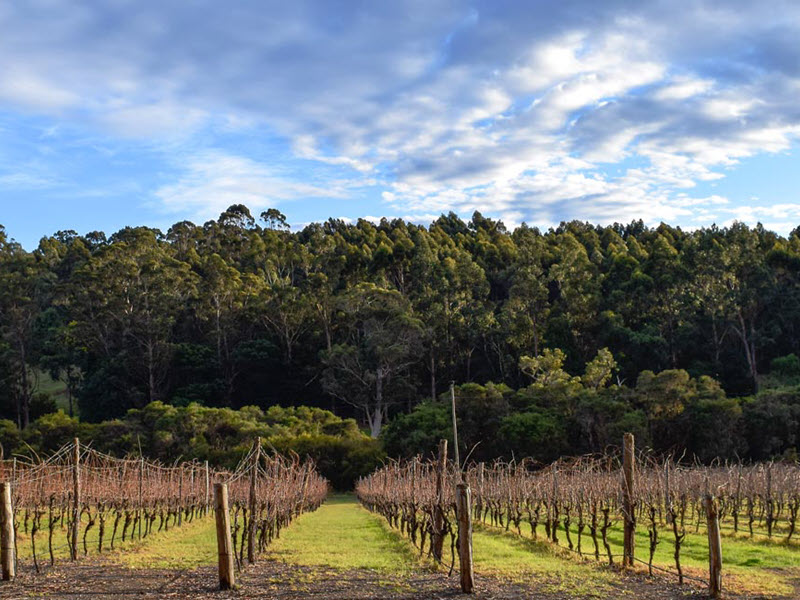 It's always wine time in Walpole with a few local favourite wineries on offer.
The area on the outskirts of Walpole, Western Australia are home to some of the region's best wineries and breweries. Owned and operated by passionate locals, you'll be greeted with outstanding food matched with award-winning wine, while you overlook the lush greenery around Walpole.
8. Moombaki Wines
Moombaki Wines is a family-owned and runs a business producing award-winning delicious wines. With a cellar door overlooking a picturesque valley, you can have a guided tasting of their latest and greatest available wines.
9. Flankland Estate
Located North-East of Walpole, Frankland Estate produces delicious award-winning wines that make them stand out in the region. Stop past the winery on your way through, and if you love their wine, make sure to sign up to their win club.
Walpole tourist attractions
The giant tingle tree and amazing surrounding forest is sure to amaze.
Walpole is perfect for a nature lovers retreat, with breathtaking sights, lush greenery, forests and local wildlife. While you're visiting, make sure you check out the following local Walpole tourist attractions.
10. Walpole Country Club
The Walpole Country Club is located just behind Walpole Rest Point Caravan Park and features a magnificent and challenging 18-hole golf course. Head here to test your golfing skills or even just stop in to relax and enjoy the spectacular views of the Walpole Inlet.
11. Walpole Giant Tingle Tree
The Giant Tingle Tree located within the tingle and karri forest is a must-see natural wonder. The tree is the oldest living eucalypt in the world and stands an enormous 24 metres high – making for a perfect photo opportunity.
12. Circular Pool
Stop in at Circular Pool for a relaxing picnic or take a bushwalk and sightseeing adventure through the surrounding wilderness. Circular Pool is the perfect place to spot wildlife, relax and take some great family photos amongst nature.
13. Fernhook Falls
Located along the Deep River, one of the main tributaries of the Walpole-Nornalup Inlet, Fernhook Falls is the ideal location for a summer picnic or wilderness adventure. Relax and watch the river flowing past over the rocks and trees, or slide-in for a swim, just make sure to follow the local signs.
14. Swarbrick Forest
Swarbrick Forest is home to some of Western Australia's oldest karri trees and a great reminder of the importance of preserving these pristine forests. View the local artwork and rich history through the 500-metre loop walk which will take around 15 minutes to complete.
Walpole national parks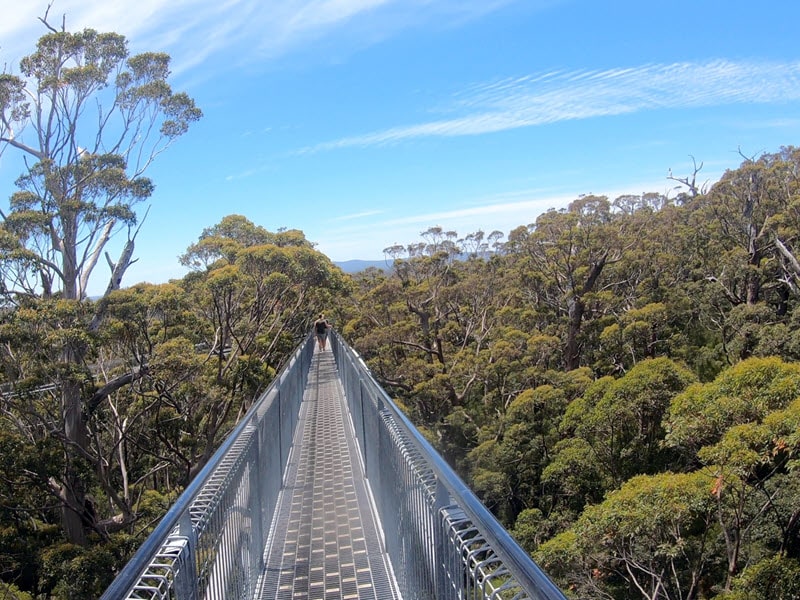 Enjoy some of WA's best views from above Walpole-Nornalup National Park.
If you love nature, hiking, sightseeing or wildlife, you'll want to visit one of Walpole's local National Parks. The South West of WA is home to thriving greenery and forests due to the warm and wet climate.
15. Walpole-Nornalup National Park
Located right in the heart of the Walpole Wilderness, The Walpole-Nornalup National Park embraces rushing rivers, gnarled trees and rising mists. The park is also home to the breathtaking Valley of the Giants treetop walk.
16. D'Entrecasteaux National Park
An hour and a half west of Walpole Rest Point Caravan Park is D'Entrecasteaux National Park, set amongst rugged coastline cliffs and towering karri forests. View the amazing West Australian coastline in style with a range of activities in the park including 4WD tracks, bushwalking, fishing, surfing and more.
17. Mount Frankland National Park
Head north from Walpole's town centre and you'll be travelling towards Mount Frankland National Park which covers more than thirty-thousand hectares of karri, jarrah and tingle forest. Venture to the top of Mount Frankland and you'll experience a full 360 view of the Walpole Wilderness.
Walpole outdoor experiences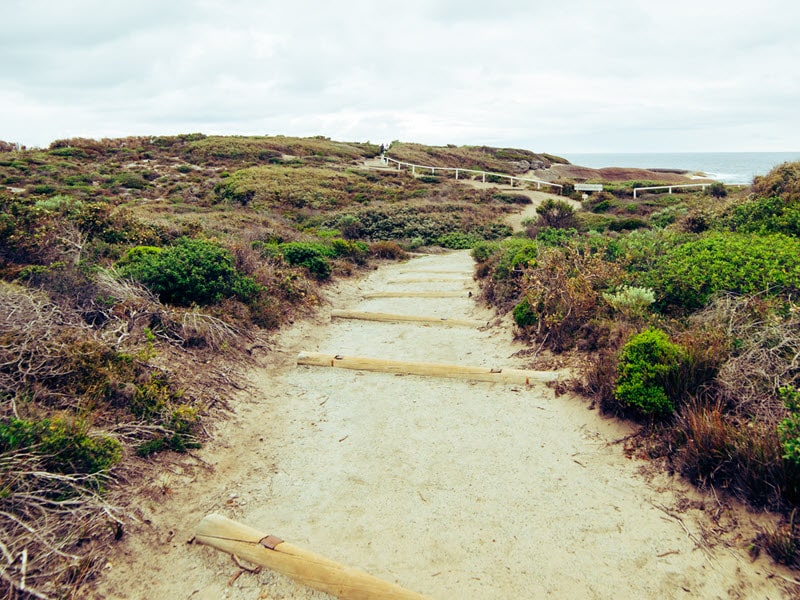 Head coastal for a swim, surf or snorkel whilst in Walpole, WA.
Surrounded by so much rich and lush nature, it would be silly not to get out there and explore the great outdoors in Walpole when looking for things to do in Western Australia. Whether staying on land or heading offshore, you'll be spoilt for choice.
18. Bibbulmun Track
The Bibbulmun Track runs all the way from The Darling Range through to Albany, with one-stop along the track being in Walpole. If you've recently started hiking and want a shorter route, why not hit the track from Walpole to Denmark, or go all the way to Albany.
19. Mount Clare Trail
Take a trip to the summit of Mount Clare with views of the Southern Ocean and the Walpole wilderness. Mount Clare Trail offers a calm and gentle walk through the magnificent tingle and karri forest.
20. Walpole 4WD Trails
Walpole has many 4WD tracks available to 4WD enthusiasts, including Blue Holes Track, Long Point Track, Mandalay Beach Road and more. Make sure you follow local laws and regulations when adventuring off the beaten track.
21. Whale watching at Conspicuous Cliffs
Want to see migrating whales swimming down the south-west coast? From July through September, Conspicuous Cliffs in Walpole is the perfect sightseeing location to watch groups of migrating whales.