For nature-loving Australians planning their journey to Western Australia and local tourists who haven't explored their own region, Walpole is a place not to be missed.
With a vast wilderness area covering over 363,000 hectares of national parks, forest, and nature reserves, Walpole is a true nature lover's paradise.
Here, visitors can engage in a range of fun and adventuresome outdoor activities, like sailing, boating, fishing, surfing, inlet cruising, climbing, bushwalking and hiking.
The town of Walpole is famous for the Valley of the Giants and Walpole-Nornalup National Park, named for its red tingle trees. Here, you can take a stroll along the Tree Top Walk, 40 metres high off the ground. You can get a bird's-eye view of the enchanting forest by walking across the 600-metre-long walkway.
If you're lucky, you might even spot a few quokkas close to sunset. So, set off on a Perth to Walpole road trip and explore our amazing south-west!
Experience Conspicuous Cliffs
One Walpole spot not to be missed are the Conspicuous Cliffs. This is where you'll get spectacular views of the sea and indulge in seasonal whale watching.
It's one of the best spots to experience amazing Walpole!
Located 13 kilometres east of Walpole via the South Coast Highway, Conspicuous Cliffs features a lonely but beautiful beach, granite heathland, and limestone cliffs overlooking the sea.
Towering high above the surrounding heathland, the lookouts at Conspicuous Cliffs offer visitors unique and lovely views of Conspicuous beach.
Whale watching at Conspicuous Cliffs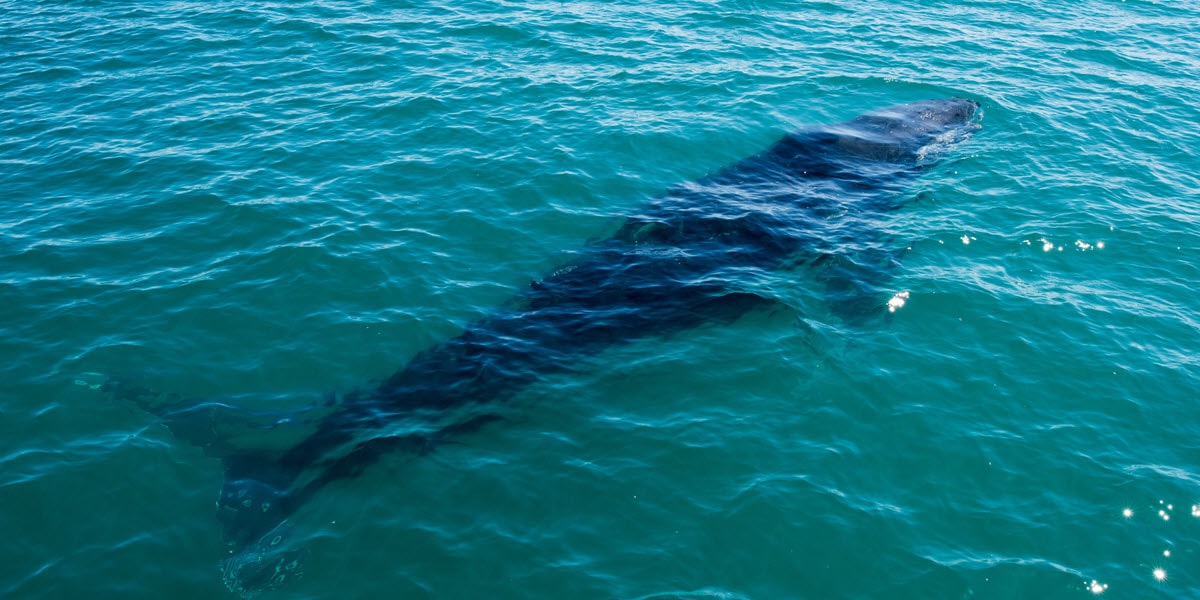 If you come by between July and September, during the whale watching season, you'll be able to spot plenty of humpback whales, blue whales, orcas, and southern right whales and whole pods of dolphins.
These migratory mammals swim along the southern coast of Western Australia from May to December. You'll be amazed to witness their ocean acrobatic feats while you enjoy all that nature has to offer.
To get there from the South Coast Highway, you need to take a right to Conspicuous Beach Road.
Be warned, though, that you'll be driving over a bumpy gravel road for about seven kilometres.
Also, there is no direct vehicle access to Conspicuous Cliffs.
Carefully follow the signs to reach a place close to the cliffs. Once you get there, park your car and walk towards the bushy hillside where you'll find a boardwalk path leading uphill.
Most people can manage the climb as the slope is gentle.
You can take breaks along the way and sit on the comfortable benches available in certain sections of the path. Of course, there's also the spectacular scenery that never fails to energise weary trekkers heading toward the cliffs.
Make sure you dress for the weather as it can get quite windy while you're on the long walkway.
Conspicuous Cliffs lookouts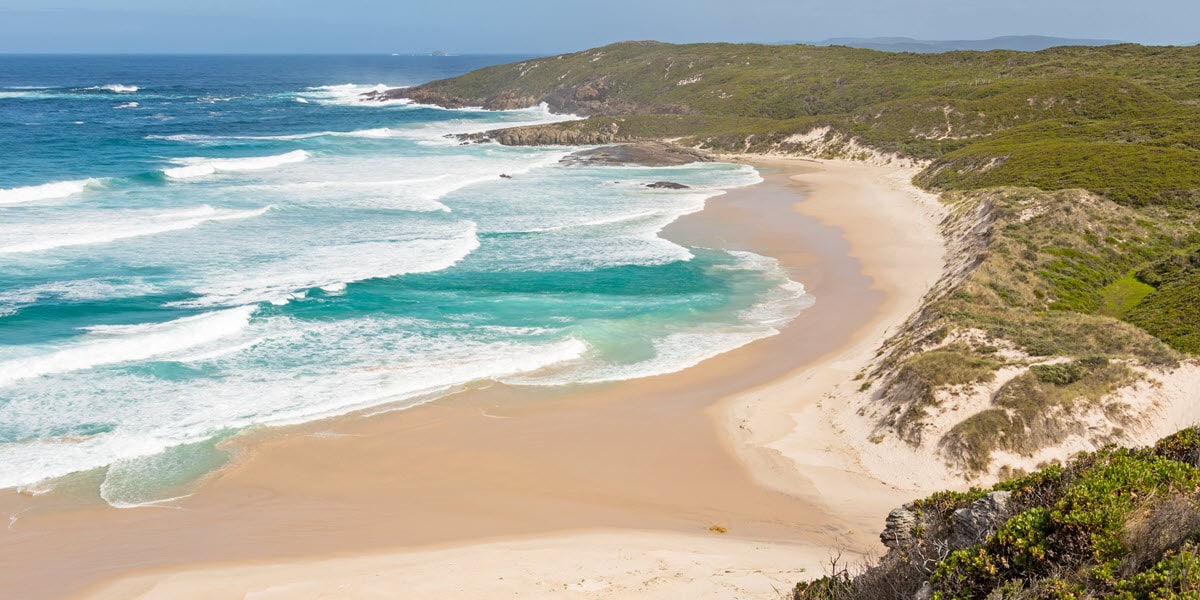 There are two lookouts on Conspicuous Cliffs.
The one overlooking the bay features a panoramic view of the majestic vertical cliffs jutting out over the sea. The other lookout gives you a direct vista of the water below, so you'll see the waves rolling and crashing against the rock walls and cliffs.
If you head toward the Conspicuous Cliffs beach area, swimming is not recommended due to large and unpredictable waves and swells, so just plan to take a walk or go beachcombing.
Enjoy the fresh breeze and the view.
This secluded beach is unguarded, and the water is known for strong rips and currents. It is not uncommon for large waves and swells to form at sea, too.
In fact, just around the corner is the world-famous wave called The Right — which offers some of the most challenging conditions in the world, even for pro surfers.
Aside from whale watching and taking IG-worthy photos of the heathland and beautiful coastline, you can have a picnic or go beach fishing — but always be on the lookout for rogue waves.
The whales await at Conspicuous Cliffs
For your next nature trip in Western Australia, make sure to include the Conspicuous Cliffs in Walpole in your travel itinerary.
Book Walpole accommodation ahead of time, so that when you get there, you need only focus on enjoying nature and witnessing the amazing 'whale show' from up above Conspicuous Cliffs. While you're here, find out What's on in Walpole with our ultimate travel guide.