School time is out, and the kids want something fun to do aside from watching television and playing video games. You would likely enjoy a little break from "reality" during the summer holidays yourself.
Does this sound like something similar to your family dynamic? If so, you're likely trying to put together a travel itinerary of fun things to do for the summer holidays whether by yourself, with some friends, or with your family that will keep you engaged with the world around you.
Luckily, school holidays in WA can be as laid back or exciting as you prefer.
The important part is making sure that everyone in the family enjoys the adventures and experiences together, no matter how mundane or exhilarating they may be. Spending time on a holiday with family helps form a deeper bond and can improve family relations throughout the rest of the year.
So, what interesting and exciting things are there to do during the summer holiday in Western Australia? It turns out, lots of things!
Read on to learn about some of the most notable WA summer holiday destinations for your family's summer itinerary.
Get adventurous these school holidays in Margaret River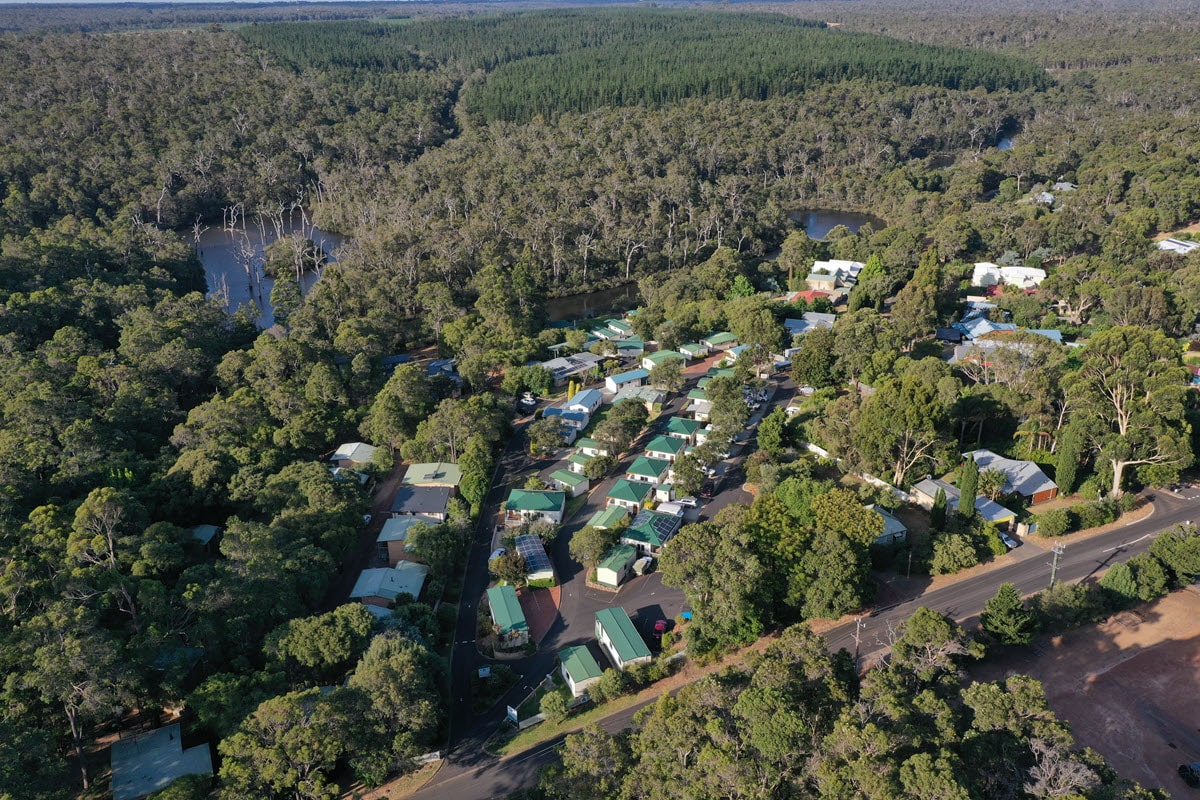 Stunning aerial view over Margaret River's vast forests in southwest WA.
Margaret River is well recognised for the area's world-class vineyards and picturesque landscapes. This is the land of impressive limestone cliffs and verdant green hills that people of all ages are sure to appreciate. From gorgeous beaches to intriguing show caves, Margaret River has plenty of things to do for the summer holidays with your family.
Find your way out of Amaze'n
This is the perfect place to visit during the school holidays and spend a day with the kids while exploring Western Australia. Not only does the facility at Amaze'n feature a 27-year-old giant hedge maze to make your way through, but it also boasts an exciting 18-hole mini golf course that will challenge the entire family.
Spend time getting back to nature through five hectares of gardens, enjoy ground puzzles and games like giant chess, and let the kids get some extra energy out at the playground while enjoying some coffee and snacks from the on-site café.
Venture below the ground at Jewel Cave
As the biggest show cave in Western Australia, Jewel Cave features three huge chambers to explore and towering crystal creations to inspect. Jewel Cave offers hour-long tours that are fully guided by knowledgeable professionals.
Expect to learn about the history of the Margaret River cave and to see wonderous vines dancing across the ceiling as you make your way through the caverns.
Enjoy a nature retreat in Esperance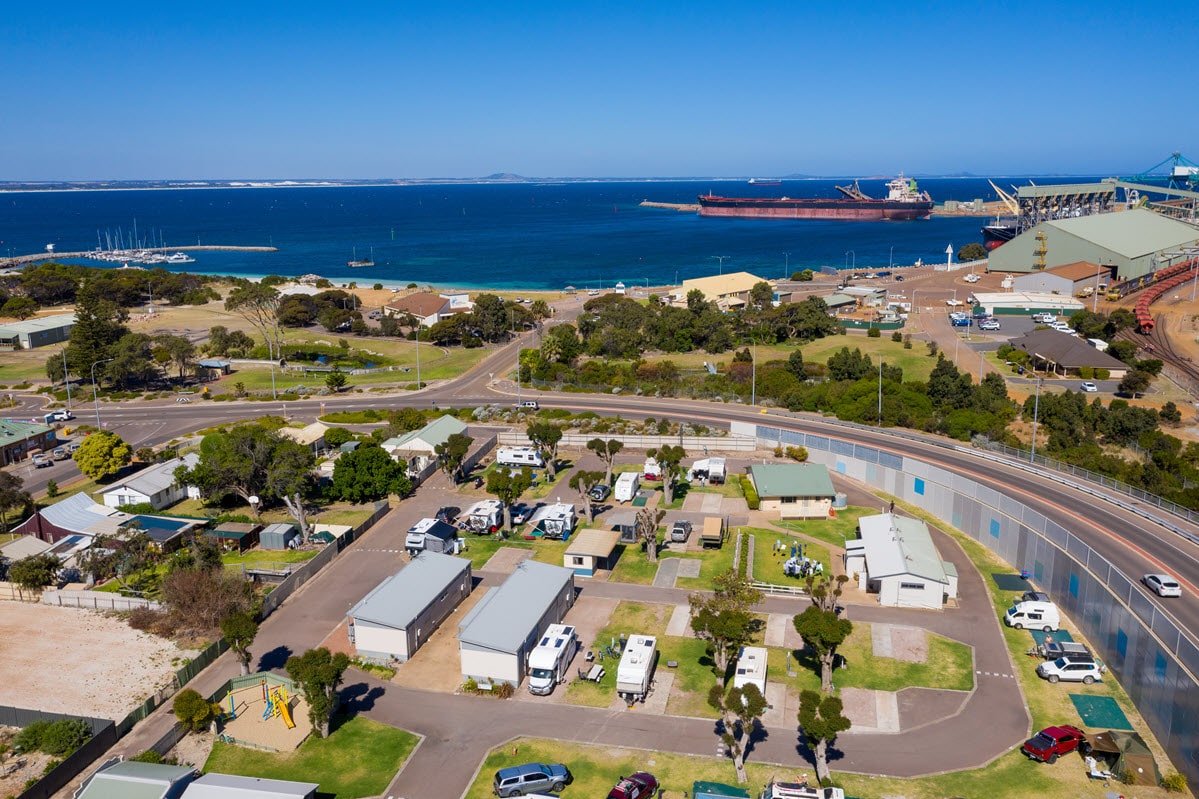 Coastal views and tranquil vibes in Esperance, WA.
Summer holidays in Western Australia would not be complete without a visit to Esperance. This place has something for everyone. Whether you prefer hiking, beachgoing, beach fishing, sailing, or shopping at charming stores on quaint streets, you can enjoy it all during your visit to Esperance.
It's important to note that this remote town on the Western coast of Australia boasts some of the whitest sand found in the world.
Spend the day at Lucky Bay
This spectacular spot is known as the "whitest beach" in all of Australia. The turquoise water and mild waves at Lucky Bay make swimming a pleasure, and the resident kangaroos that tend to roam the coast may just show themselves if you're lucky - pun intended!
Nearby freshwater pools offer the perfect opportunity to spot sea life. If you're up for it, consider exploring one of the bushwalking trails that connect to the bay.
Immerse yourself in Cape Le Grand National Park
Stay fit during your summer holiday in WA by exploring the vast rugged coastline and granite outcrops that sit within the Cape Le Grand National Park. Colourful wildflowers abound set a beautiful backdrop for a place where you can expect to run into wildlife, such as possums and kangaroos.
Hike the Le Grande Coastal Trail, which links to several coastal sections that offer access to the ocean for swimming. If you can make it up the steep and challenging Frenchman Peak, you will enjoy panoramic views and awe-inspiring backdrops of the National Park.
Enjoy some beachside school holiday activities in Horrocks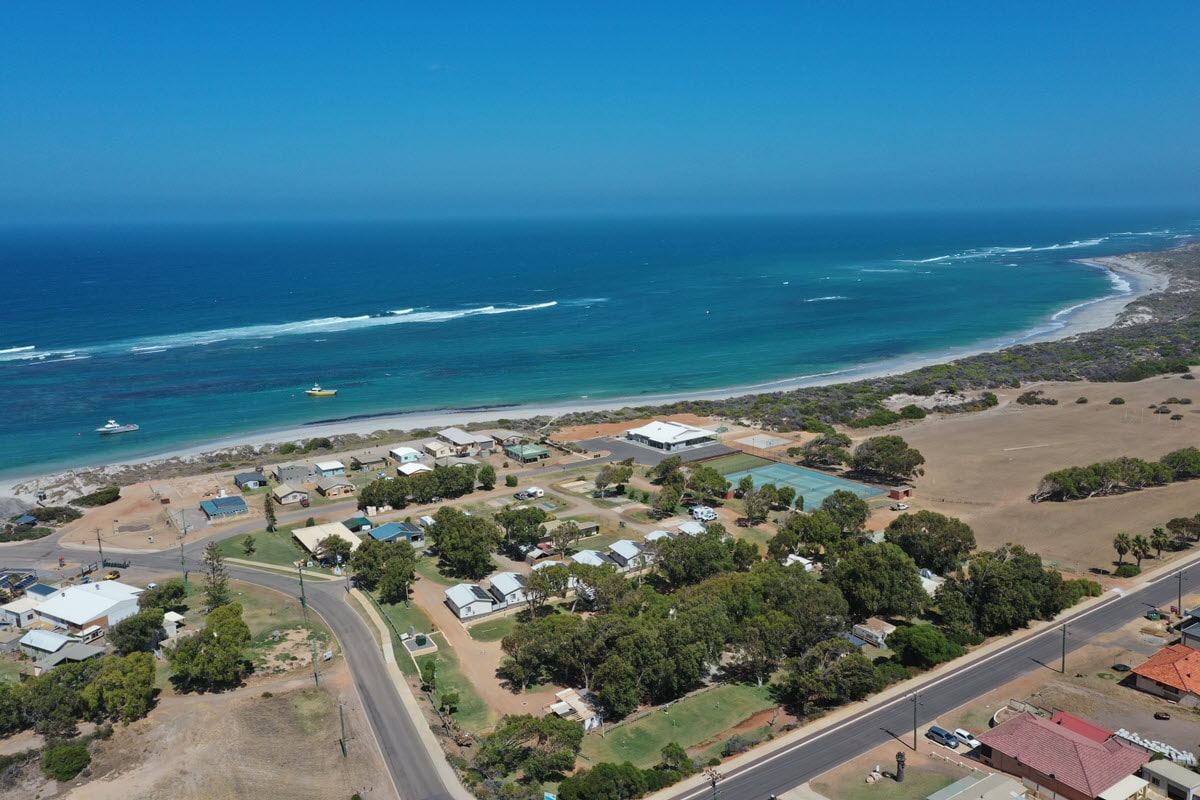 Relax right on the beach this summer holidays in Horrocks, Western Australia.
This laid-back destination is often referred to as Horrocks Beach because of its picturesque beach and blog-worthy seaside town. When it comes to things to do for the summer holidays, there is no shortage around here. This magical place makes it easy to enjoy the outdoors no matter what your favourite activities happen to be.
Get the fishing line out at Horrocks Beach
Fishing is an easy and fun way to spend time with your loved ones during the summer holidays. Just head to Horrocks Beach and cast your fishing poles. You can visit Horrocks Beach General Store to get all your fishing gear essentials if necessary, and while you're there, don't forget to pick up some lunch to take along on your fishing adventure.
With any luck, you'll have fish to barbecue for dinner!
Enjoy some time at Horrocks Tennis & Lawn Bowls
Located just north of Horrocks Beach Caravan Park, the tennis and lawn recreation facilities offer a variety of activities for both children and adults to enjoy, such as a lawn bowls green and tennis courts. Also featured are a nine-hole golf course (equipment can be rented there), a cricket patch, and a half basketball court.
Take a 4WD trip to Little Bay
Little Bay is secluded, gorgeous, and worth every minute it takes to get there on a 4WD.
Located about 4.5 km away from Horrocks to the north, Little Bay is an amazing day and/or camping experience that the whole family is sure to love. Here, you will enjoy the tranquil beach and exciting sand dunes, along with the opportunity to de-stress and revitalise your mind.
Cya later Perth, it's time to enjoy beautiful WA
Western Australia is a great place to spend time, whether you're a resident or visitor. With so many summer holiday destinations to explore, you may have to choose more than one place to visit this school holidays.
Why not? With access to convenient and cost-effective WA camping sites, you can plan a summer holiday in WA that is affordable no matter your budget. After all, life is short, and there is simply too much to see and do.
The summer holiday activities featured here are sure to help make your summer holidays in WA fun, relaxing, and rejuvenating and are sure to keep your kids entertained.